What to Do in Paris in October
Autumn is upon us, and with it comes cooler weather and shorter days. Use this to your advantage by taking a walk around the steep hills of Montmartre without working up too much of a sweat. Or visit a rooftop bar and appreciate the earlier fall of twilight and the subsequent illumination of the city's lights.
With temperatures usually averaging 10-16 degrees Celsius, you can experience the delights of Paris' legion of cozy coffee shops – sipping on a frothy café crème while chatting with friends and watching the leaves fall from the trees. That sounds like perfection to me.
The changing leaves turn the city's parks from vibrant shades of green to seasoned shades of orange and brown. It is in these parks that you can now enjoy quieter walks without the hustle and bustle of summer tourists.
October is, of course, the month of Halloween – the spooky season. Although Halloween is not a big event in the French calendar, there are still events going on if you know where to find them. (Read further for my top Halloween recommendations!)
October also hosts Paris Fashion Week, which this year runs from the 25th of September to the 3rd of October. Don your most stylish garments and strut down the rue Saint-Honoré, or simply observe the wacky and wonderful outfits from afar.
Spooky Celebrations:
Disneyland Paris, 77700
Feel the excitement as Mickey's Halloween Celebration kicks off. Watch as the Mischievous Makers joyfully glide through the parade route, accompanied by lively music. The Disney Villains bewitch the iconic castle of Sleeping Beauty with ghoulish projections, mysterious music, and jaw-dropping water displays. Look no further for your fix of fear than Disneyland Paris' horror house Phantom Manor – or perhaps, ride on The Twilight Zone Tower of Terror which will plummet you down into dark depths. It's a thrilling spectacle that will send shivers down your spine, no matter your age.
View this post on Instagram
La Grande Halle de la Villette, 19th
From the 22nd to the 31st of October, Le Manoir festival takes over Paris' famed haunted house. Face your fears and confront your nightmares in 4000m2 of spooktacular space. Expect four nerve-wracking haunted houses, five scream zones, tasty food, and other unmissable experiences. For a limited time over Halloween, over 100 skilled actors will put on hair-raising performances that are convincingly performed throughout the haunted house to petrify the public. Queues are sure to be long, so visit their website to reserve your tickets!
View this post on Instagram
Cimetière du Père-Lachaise, 20th 
It is said that the Père Lachaise cemetery in the 20th arrondissement is the most haunted spot in the city. So what better place to spend this Halloween? Embark on a spine-chilling journey through this iconic burial ground alongside a knowledgeable guide. Brace yourself for an unforgettable encounter with the macabre! Unearth the final resting places of renowned celebrities, while diving into captivating tales about the ghostly inhabitants that call this cemetery home. As you explore the grounds, let your guide regale you with enthralling stories that will send shivers down your spine.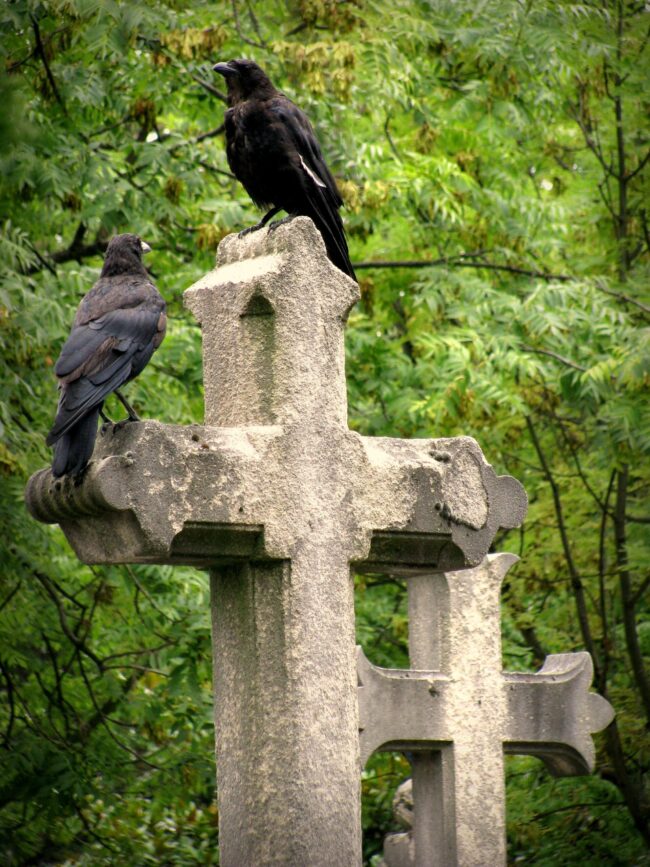 Paris Fashion Week:
September 25th – October 3rd
Paris Fashion Week has already started with a bang, with celebrities such as Pamela Anderson, Jennifer Lawrence, and the Kardashian clan flocking to the streets of France's capital to flaunt the latest designer garments.
With shows such as Valentino on the 1st, Louis Vuitton on the 2nd, and Chanel on the 3rd, October in Paris will truly start in style.
To celebrate this edition of Paris Fashion Week, enjoy a selection of exhibitions that pay homage to all things mode.
at Beaux-Arts de Paris,
 6th 
Until 8th October
The slogan "J'adore Dior" is recognized all around the world, and this beloved fragrance has become one of the most popular perfumes in history. Christian Dior famously described this scent as "what solid gold would smell like if it had a scent", and evidently, the scent of solid gold sells. So much so, that the famed fashion house is unveiling an impressive exhibition to unpack the significance of this fragrance. The exhibition invites you to enter the two-story space as if you were entering the elegant neck of Christian Dior's iconic bottle. It takes you into the incredible life and creative mind of the designer, including a charming recreation of his family gardens in France. Visitors can also witness a captivating demonstration by skilled artisans showcasing the evolution of the famous curved bottle, from the past to the future.
View this post on Instagram
Musée des Arts Décoratifs, 1st
In anticipation of the 2024 Olympic Games taking place in Paris, the Musée des Arts Décoratifs is hosting an exhibition exploring the links between fashion and sport.
You may think that these two worlds have few crossovers, but they are in fact intrinsically intertwined. "Mode et Sport", will delve into interesting topics such as where the famous yellow Tour de France jersey originates from, how sneakers have developed from a shoe used solely for sport to the most worn casual shoe, and how brands such as lacoste wove sport and sport seamlessly together. Don't miss this stylish exhibition, that will run until April 2024.
View this post on Instagram
Maison de Famille Vuitton, Asnières
The house of the Vuitton Family has unveiled their brand new exhibition – "La Malle Courrier", dedicated to the emblematic trunk that rocketed the brand to the heights that it is today. The first Louis Vuitton trunk was seen as the pinnacle of innovation when it was invented in 1858 due to its flat top and bottom that made them easy to stack and transport. Louis Vuitton would not be the brand it was today if it was not for this trunk-making heritage, and so all fashion lovers will highly enjoy this piece of history.
View this post on Instagram
Other Unmissable Events:
Mairie de Montmartre, 18th
11th – 15th October
The Fête des Vendanges (vendanges meaning harvests) in Montmartre is a celebrated grape harvest festival that has been held in Montmartre annually since 1934. The event attracts around 400,000 attendees, all eager to sample the delicious wine produced at Paris' last operating vineyard. Montmartre was once a significant wine region, but grape growing gradually decreased. Francisque Poulbot of Montmartre requested for 2,000 new vines to be planted in 1933, and the first grape harvest was celebrated the following year. Each year since, the Mairie de Montmartre has hosted this festival which includes tastings, local food, and lots of dancing. Although the quantity of wine produced is small, the amount of fun to be had at the Fête des Vendanges is huge.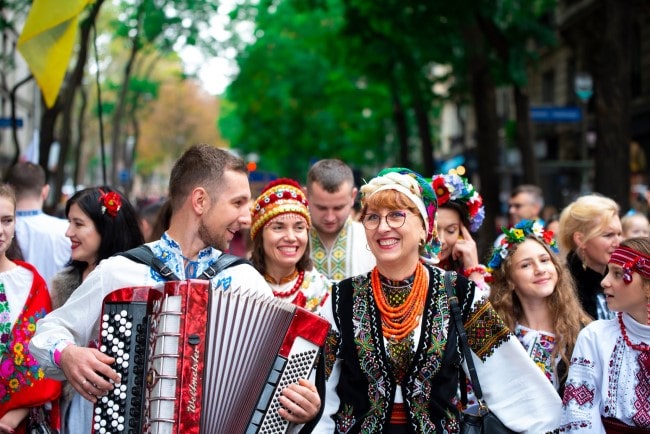 Porte de Versailles, 15th
28th October – 1st November
Calling all chocolate lovers! Le Salon du Chocolat returns to Paris. The chocoholics of Paris are invited to the famed rendez-vous at the Porte de Versailles to celebrate all things chocolate. For this year's addition, two new areas have been added to the already expansive site – one area that showcases the skills and history of French pâtisserie, and another that celebrates all of the country's regional delicacies. Enjoy workshops, master classes, demonstrations, and – best of all – copious tastings. François Daubinet's monumental cocoa butter sculpture, "Cristalline de Cacao" (Cocoa Crystal), takes center stage, as well as Jean-Luc Decluzeau's impressive racing car. See all this and more on the last weekend of October.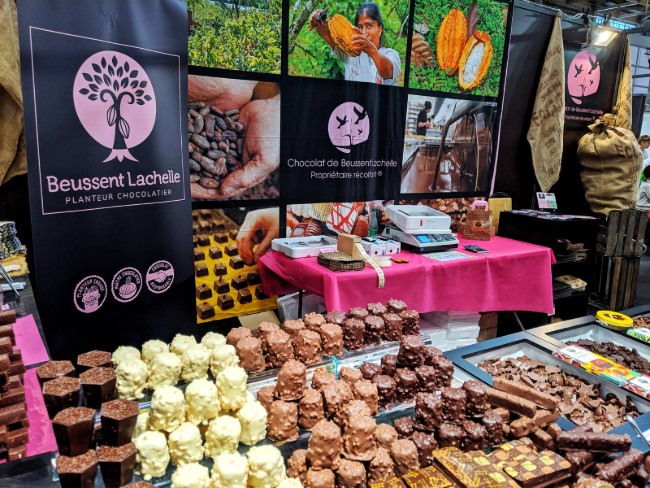 Le Musée du Quai-Branly, 7th
Discover the captivating universe of Bollywood at the Musée du Quai-Branly this October. Learn the history of Indian cinema through 200 artworks and installations, including fashion garments, jewelry, film projections, statues, ornaments, and many more intriguing objects.
View this post on Instagram
Lead photo credit : Paris with Eiffel Tower against autumn leaves. Shutterstock
More in dior, Disneyland Paris, fashion week, Halloween, manoir de Paris, october, Pere Lachaise
---
---
Comments