A New Pu'Er Tea-Based Spa Experience at The Peninsula Hotel Paris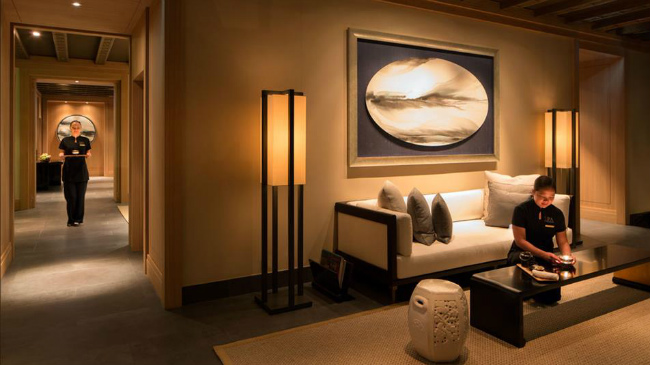 Tea connoisseurs appreciate Pu'Er— the famous fermented tea produced in Yunnan, China— for its health benefits. Now you can also take advantage of the tea's famous anti-aging extracts with specialized spa experiences at The Peninsula Hotel in Paris.
For those who haven't yet had the pleasure of visiting The Peninsula, we highly recommend making the trip to the 16th— whether for a meal (check out the views at L'Oiseau Blanc rooftop restaurant), a spa treatment, or a sumptuous overnight stay. Opened in August 2014 after a major restoration of the landmark building at 19 Avenue Kléber, The Peninsula Paris has earned the elite "palace hotel" distinction. And the spa is one of the largest hotel spas in the city, encompassing 19,000 square feet and boasting a 20-meter swimming pool and knock-out wet facilities.
Back to the Pu'Er tea treatment… The Peninsula has teamed up with the prestigious Cha Ling brand (part of the LVMH group) to offer guests a new star treatment, inspired by tea. A melange of both East and West, the treatment incorporates western style massage and skin-detoxifying techniques found in Traditional Chinese Medicine for a harmonizing, restorative wellbeing program.
For more information about the hotel, visit http://paris.peninsula.com/en. For reservations, contact +33 1 5812 6682 or email [email protected]. The Peninsula Paris, 19 Avenue Kléber, 75116 Paris.
Lead photo credit : courtesy of The Peninsula Spa Paris
---
---