Do You Want to Live in Paris? If So, Learn the Rules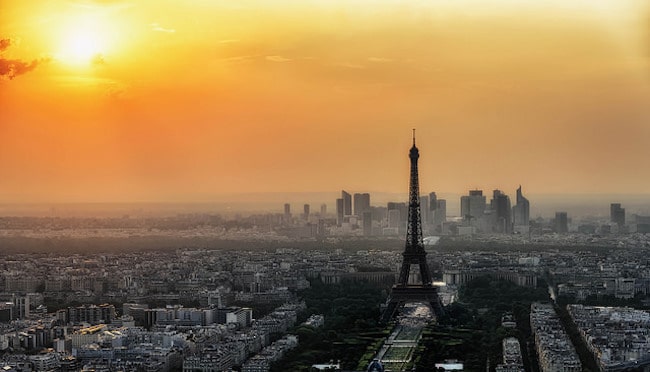 Do you want to live in France and most especially Paris? It's amazing how many people say yes when they have no compelling reason to relocate. It's understandable if it's for a career move, if you've fallen in love with someone French, if you're coming for family reasons, or if you're studying.
But, the days of Paris being a haven for artists because it's cheap are long gone. Unless you're from Singapore (the most expensive city in the world), you'll suffer from sticker shock. As quoted by the BBC, a recent study (2015) by the Economist Intelligence Unit (EIU) rates Paris as the second most expensive city in the world.
Do people move here because of the decades of wonderful movies they've seen that glorify France's landscapes and architecture? Many transplants claim they crave history, sensibility and a sense of culture. Then there are those who are seeking out adventure. Could it be the designer clothes that are featured in fashion magazines? Not everyone can be in search of good bread and croissants, which are more the norm than the exception.
I know why I live here, which many of my friends who live elsewhere simply don't understand. I've chosen to make Paris my home because of the freedom I feel. I love being able to go places alone or without a partner, have real conversations about ideas, issues, politics and not focus on who is doing what, where, or how much he or she is earning. In other words, absenting myself from the world of social confetti. Being able to walk the majority of the places I want to go and access first-rate public transportation is liberating. This doesn't mean there aren't discussions centering on food and vacations. But, if you live in France, that's important.
Savvy business people make it a priority to familiarize themselves with cultural differences to seal a deal. Most realize that something so mundane as a handshake can get you off on the wrong foot. In France, not saying bonjour before launching into a conversation can place a damper on negotiations and that includes buying a newspaper or a baguette. Just because someone is selling you a product or a service doesn't mean they're slaves. They may not say it, but some French perceive that omission as ruder than rude.
Why people visit or move to France, without learning as much as humanly possible before coming, is an enigma to me.
Wait a second…come to think of it, I was among the really guilty. I'd like to say I was young and stupid, but I should have known better. My husband gave me relatively little notice before accepting a job with a multi-national corporation and I arrived in Paris with a U.S. dollar check. How dumb was that? VERY dumb. But, we were among the very (very) lucky whose rental contract could be ratified by a deep-pocketed big bank employer.
Not until it was time to apartment hunt without the help of that company were we confronted with reality and the joys of French bureaucracy and red tape that went on forever. Come to think of it (it's been a lot of years), I had to enlist the help of a French lawyer to persuade the apartment owners that we were trustworthy tenants for this hotly contested rental property. Why was everyone who came to the open house lugging very thick dossiers with all of their financial papers and their utility bills? Cultural differences are one thing but this felt (to me) like insanity.
If you expect to transfer your life back home to another location, where there are different customs plus a different language on top of it, forget it. Some people fare better than others when they move because of their attitudes. More outgoing and adventuresome personality types, who aren't felled by fear, are at an advantage. But, they need stop to listen before barreling forward and take their cues from the locals whom they respect.
If you're French and were born here, living in Paris isn't a big reach. If you're a foreigner, or even from other area of France, living in the City of Light may or may not be your dream come true. Yes, you can be in Paris without speaking French, but who wants to? So much is lost in translation, and you're a perpetual voyeur who doesn't understand the nuances or maybe the basic storyline.
Published in 2012, the book I Love You but You're Bringing Me Down by Rosecrans Baldwin got lots of press and I'm more than ambivalent. It's great when someone succeeds in selling books. But, when is it more a tribute to marketing, than to content? Baldwin and his wife moved here from New York City and are incredulous that there aren't credit cards in France and only debit cards. (Actually you can get one, but the process is akin to being waterboarded after root canal without anesthesia.) You mean he couldn't buy a computer and pay just a bit each month. The banker suggested he could take out a loan. This may be considered untenable (not to mention un-American) but c'est normal in many parts of the world.
Browse the shelves of most bookstores and you'll find numerous books detailing why people move here and the glories to follow. It's the country of wine, cheese and better-than-average-food. Most of my acquaintances tend to travel. But it's not a big deal. You can get to London from Paris in just over two hours and then there's Italy, Spain and so many other destinations. Yes, Paris is a great jumping off point for the rest of the E.U.
Conversely, there are the books that detail how hard an adjustment it is to live among those difficult French who (allegedly) don't smile, are always on vacation and take themselves way too seriously and/or would rather go hunting than keeping their noses to the grindstone. Peter Mayle, of A Year in Provence fame, and the many sequels, made a fortune writing this genre of book. Mayle upped and left Merérbes (was he avoiding tourists who surrounded his house, the French tax authorities or…?) Mayle moved to the Long Island Hamptons but only lasted there four years before returning to Loumarin, another village in Provence. Mayle has apparently gotten the renovation knack and found good workmen since he sold that house in 2011 and has moved to a smaller village not far away.
Places change and people need to change with them and make adjustments. Three essentials: don't be rigid, have unrealistic expectations and probably the most important is maintaining a sense of humor.
Whatever your motive, it's important to adopt the Boy Scout adage and "be prepared."
From the archives
Lead photo credit : Joe deSousa / Paris skyline
More in live in paris
---
---
Comments