Beauty Secrets of French women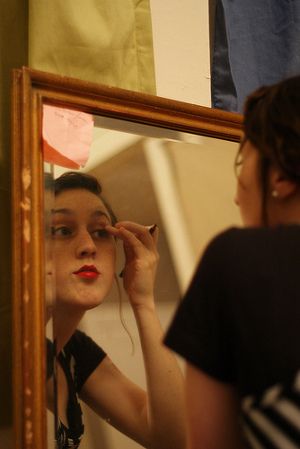 French women have a reputation of being "beautiful" and "sexy". Without taking this too seriously, I'll let you in on some "tricks of the trade" that may help you look/act more "French".
Physical appearance
The French woman carefully chooses her clothes every day, no matter what the day's plans may be. While we don't always "dress to kill," sweat suits and sneakers are reserved for the gym.
 If you want to be sexy, follow these rules: show the top or show the bottom, but not both at once! If you're wearing a short dress that shows off your lovely legs, then wrap yourself in a shawl that hides your upper body. On the other hand, if you're revealing nice cleavage, wear long, wide pants. You have to make the mystery last.
 Make-up remains discreet, general appearance is classical rather than obvious. The focus is on sexiness that is subtle rather than provocative. 
And convenience has its limits. There is no way a typical French woman would get caught wearing sneakers with a skirt suit.
Foundations
France has a huge cosmetics industry, and there is a cream for pretty much everything: anti-wrinkle cream, anti-cellulite cream… and chocolate cream for when you're feeling blue! In general, French women take very good care of their skin, and apply moisturizing creams onto skin that has been completely cleaned of make-up morning and night. This routine usually begins during early adolescence, around age 12 or 13. Every French woman has a mineral water spray in her bathroom: it supposedly helps moisturize your skin. I don't know whether it really works, but no self-respecting French woman would do without it.
Make-up
Most French women wear some, but not much, specially during the day time: mascara, a touch of eye liner, a bit of blush, gloss or light lipstick, eyebrows pencil. Just enough to "enhance" natural beauty. At night, makeup can be more "heavy," but only for special occasions.
Culture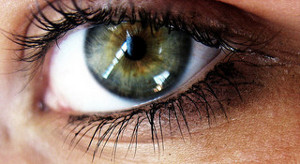 "Beauty sells." French women have understood this for a long time now, and the majority are pretty comfortable with this idea. We have billboards selling organic orange juice, featuring a gorgeous naked girl under the excuse that "when you have nothing to hide, you show it"… pretty clever 🙂 We are not offended by this use of the female body, it's part of our culture. Being attractive often gives women a serious advantage over men. So we flirt a little.  The things you can get with a large smile… amazing! In my opinion, to some extent, every woman does it. The cultural difference is that French women are not afraid to admit it. In a recent comedy, Brice de Nice, a guy staring at a sexy-looking girl said: "elle est physiquement intelligente" (she is physically intelligent). I guess that in French culture, being attractive is an accepted asset, as respected as intelligence and other qualities.
photo 1 by Dallas Krentzel [CC BY 2.0], via Flickr
photo 2 by Kerri [CC BY 2.0], via Flickr
Leave a reply
Your email address will not be published. Required fields are marked *