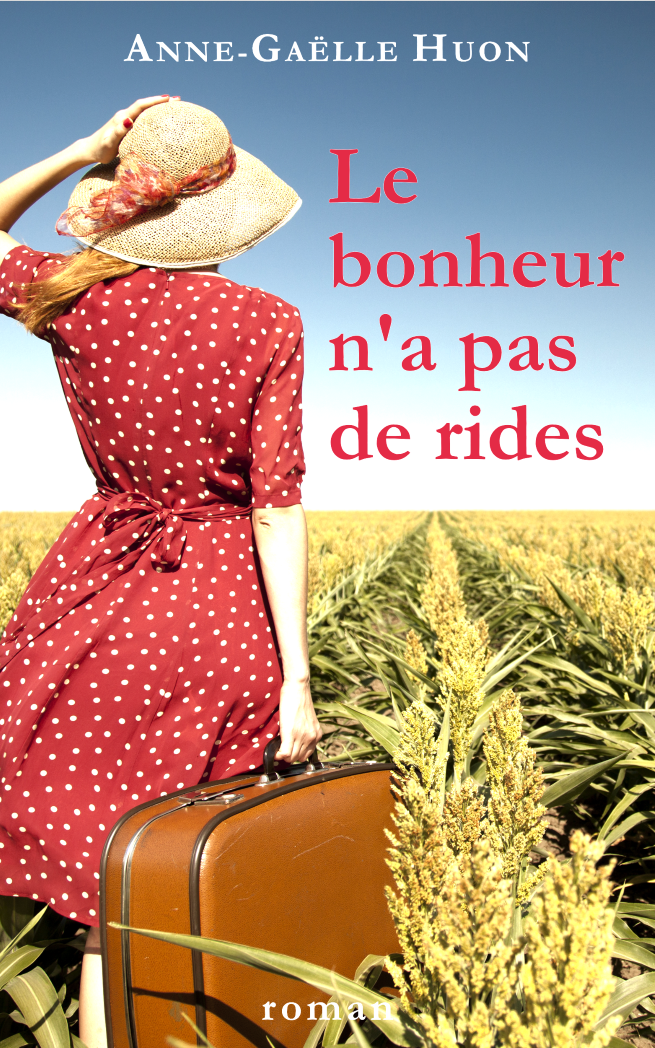 In the latest installment of our ongoing "Paris Expats Abroad" series, we interview author Anne-Gaëlle Huon, who writes novels in New York where she lives with her two sons. Check out our previous interviews with author Pauline Lévêque, fantasy writer L.M. Durand, photographer Laurent Lanée, competitive tennis player and finance student Tom Blanc, and scientist Jonathan Lerner.
1. Your new book, Le bonheur n'a pas de rides, was just released this June. What does it feel like to finally have it out in the world? 
It's a thrill! The book was released online in June and will be in bookshops in France in a few days with City Editions. I did not expect the book to reach Amazon #1 bestseller status in France, and even less so quickly. I receive many messages from readers telling me they have been moved by the story, that it made them feel grateful and optimistic. I am always amazed when I receive these messages. Knowing that thousands of readers have met these characters is what I like the most about having a book published.
2. How would you describe your book in one sentence?
It sometimes takes a lifetime to get to love oneself.
3. Where did you get the inspiration for this book?
My father used to own a hotel-restaurant near Paris. A very French place, what we call an "auberge," where the food is homemade and family style, and where the people there rent their room on a yearly basis. I used to help him during the lunch service. There was this old lady who had her table, the one next to the window. This table was not numbered, we called it "Madame N.'s table." The old lady would always be complaining about the food and service, that the quantities were too big, that the service was too slow. But she would come back every day. She kind of frightened me! And unfortunately, one day, she did not come. Now she keeps living in this book, accompanied with a casting of characters, which are very much inspired by my dad, the cooker, some of the roomers… I also pay a large tribute to Amelie by Jean-Pierre Jeunet, who is a strong inspiration to me as a filmmaker.
4. What is your favorite part of the writing process?
When the characters are in place in your head and they feel so real that they are the ones doing the job! At that moment, generally a few chapters after you started, the story flows on its own and it feels like you're just holding the pen in front of a very entertaining movie!
5. What are some of the greatest challenges of being a writer?
Being alone is one. Sometimes, when you don't feel that inspired, it is just you and the computer. This guy is staring at you, and you wish you had a few colleagues that could kick off the work for you and pass it on. It is all in your hands. Nobody else can make this happen. Letting go and accepting being vulnerable is another. When you put your book out there, you give the readers, and especially the people you know, an opportunity to know something very intimate about you. Even if your book is not an autobiography, an author puts so much of themselves in it, that it is like telling something very personal to somebody you barely know. I think this is a challenge, and I like this idea of vulnerability. This is a way of feeling more "alive".
6. What are you reading right now?
I just finished L'enfant mouche by Philippe Pollet-Villard, published at Flammarion. This book was a fantastic read. It is about an orphan girl during WW2, starving in a small village of France. It shows history from a very small window, and it's very enlightening. Both the style and the characters make it a very good book. The author is a filmmaker and it makes the writing very visual. You should definitely read it.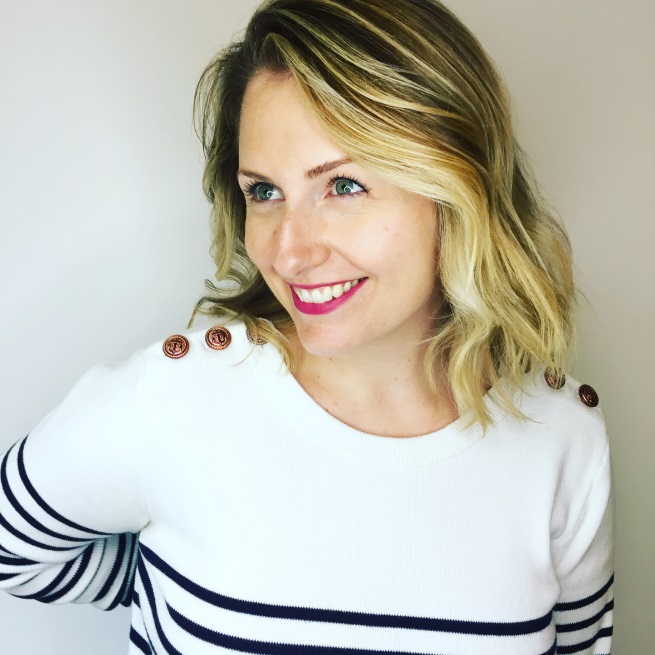 7. Are you working on any new projects at the moment?
Yes, I always have a few manuscripts in my drawer. Now the question is: which one will take the lead and be the one I will put my mind on for the next months? I have this thing with old people. They make fantastic heroes and my mind keeps coming back to it. I would not be surprised if my next book had again some seniors in it!
8. As a Frenchwoman living in New York City, what do you miss most about France?
I would have said food, but French New Yorkers enjoy talking about food so much that I know all the places in Manhattan where to find anything I could miss! So I would say that what I miss is this little something that "smells like France". This atmosphere of little bistros, of small metallic tables in terrace where to have a coffee, read the newspapers, while old ladies pick their salads on the market stands while the chicken roast in the butchery nearby. This atmosphere that you find in small towns and villages, that feels like "good old France." And of course, I miss my family, and my grandmother especially. It breaks my heart to not be able to see her more often.
9. What are your favorite things to do in Paris?
Walking in the little streets of St Germain des Prés, shopping on the rue de Courcelles, taking a pony ride in the Parc Monceau with my sons, taking the bus (I love to ride the bus in Paris), eating Moroccan food (another thing I miss!), driving a scooter in Paris by night with my lover, going to the movies to see some French films, watching a play, complaining and cursing, especially when I drive, and of course escaping Paris for the nearby capital cities in Spain, and Italy on a very short airplane trip.
10. Do you have a favorite bookshop in Paris?
I used to have one in the 8th arrondissement where I used to live. The owner of "Livre Sterling" would write a note on every book he loved. Unfortunately the bookshop closed. I spend a lot of time in the south of France now, because this is where I spend my summers. I have a bookshop I love in the little town of La Garde, near Toulon, called L'Atoll Imaginaire. I signed some books there this summer and I will definitely come back, just to talk with the people in the village. They inspire me a lot!
11. What advice would you give to aspiring writers? 
1. Believe. (You might be the next J.K.Rowling!)
2. Be on top of new technologies. Amazon changed the publishing world by giving the opportunity for anybody to have their book out there. Use this to be well-read and receive feedback. You never know where this could take you. Social networks are also key to meet and share with readers, other writers, and booksellers.
3. Try not to judge yourself too harshly.
4. WRITE. And REWRITE.
5. Believe!
Purchase the author's latest book on Amazon below: