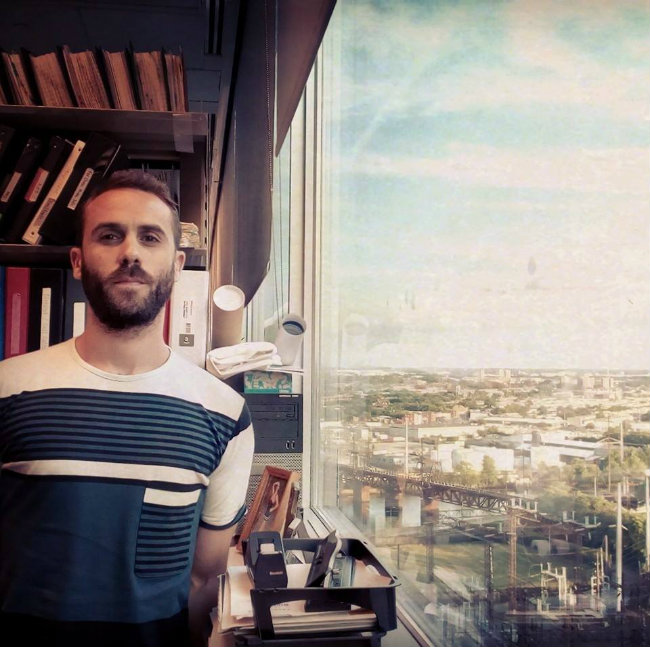 When did you move to the U.S., and where do you live there?
I moved in January 2016, and I live in Philadelphia.
Why did you move to the U.S., and what do you do for work?
It was both for personal and professional reasons. I love Paris, but turning 30, I felt like it was now or never to experience life abroad. And I have always been fascinated by the US.
After graduating from Paris Descartes University, and becoming a PhD in molecular biology in Paris, I wanted to keep on doing research. I feel like there is no other place in the world to do science like in America. I found a post-doctoral position in Dr. Ken Zaret's laboratory at the U. Penn Institute for Regenerative Medicine. I am looking forward for deciphering the molecular mechanisms controlling the initiation of cell fates changes during development and during cell reprogramming.
Where did you live Paris, and what did you like best about your arrondissement?
I lived for 8 years in the south of the 9th arrondissement, close to Grands Boulevards, on a very gorgeous little and secret street called Cité de Trévise, close to the Folies Bergère. I loved the fact that it's always lively, with lots of people around, and it's a walkable distance to a lot of great spots in Paris. When I arrived there, it was a Jewish neighborhood, with Kosher shops and restaurants. It had changed a lot when I left. I then moved to the 13th, in the La-Butte-aux-Cailles neighborhood. It was more low-key, and far from the places I used to go out, but 15 minutes from my work by foot. I am definitely more a Rive Droite type of Parisian! Being close to the Parc Montsouris and to the Quai d'Austerlitz was very nice during summertime though.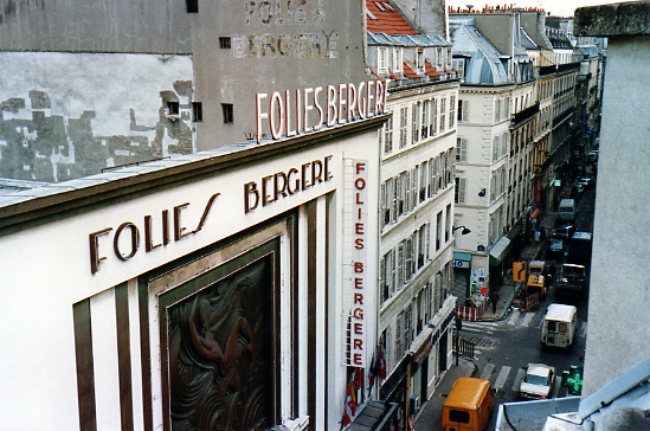 What did you do in Paris?
I was first a student at the École normale supérieure de Cachan (in the Paris suburbs), then a PhD student at the Paris Descartes University, in a lab of the Cochin Institute (in the 14th arrondissement).
What do you miss most about Paris?
The French Holy Trinity: Bread, wine and cheese. Having a quick (horrific) espresso, sitting outside a cafe with friends, smoking cigarettes, and watching the people walking in the streets.
What were some of your favorite places to go in the city? And your favorite things to do?
I was mostly hanging out in the 10th, the 18th around Pigalle, the 11th in Oberkampf/Menilmontant, the 2nd in Le Sentier, and also Odéon when I wanted to stay in Rive Gauche. Most of my summers were spent drinking rosé on the Seine banks close to the Arab World Institute. That's another thing I miss! The rooftop of the Cité de la Mode at the Quai d'Austerlitz is a pretty cool place too when it is sunny, if you can endure being surrounded by a bunch of hipster looking people.
I love long walks in Paris, especially when they involved passing over my favorite bridge, the Pont-Neuf. From there you can access the Place Dauphine, which is a beautiful and quiet spot. Walking is the best way to discover Paris. I occasionally went to the Parc des Princes to see the games of my favorite soccer team, Paris St Germain, but the atmosphere has changed a lot after 2010, and has became less noisy, subversive and popular (and more expensive as well), so I end up going less and less.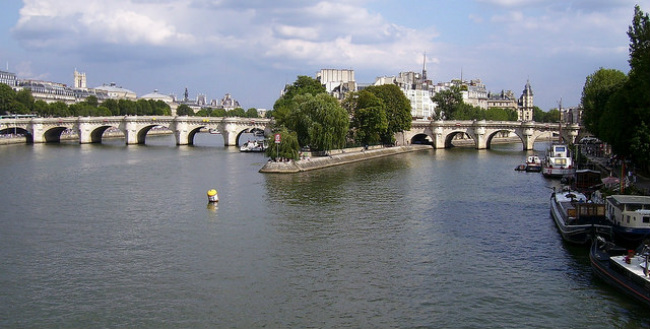 What are some cultural differences you've observed between Americans and the French?
It's amazing how people are not smoking here, compared to France. I feel like American society is way more into health promotion than France; seeing everybody going out for run, eating gluten-free and low-fat food. Even though there is a huge social discrepancy over that. And you guys shouldn't forget that very serious scientific studies demonstrated that drinking red wine increases life expectancy! American people are probably also more outgoing and friendly (and talk very, very loudly!).
What are your thoughts on the Brexit and how it impacts France?
I have mixed feelings about it. I think it's a pity for a common European project, and that is specially true for science. That said, Europeans certainly approve of the idea of unity in their vast majority, but there is a growing feeling of defiance and frustration towards it, in which lies the source of this vote.
Since the last 10 years, people have felt disconnected of an EU taking controversial – and sometimes barely democratic – decisions. A good example is France saying no by referendum to a European Constitution in 2005, a constitution that was adopted anyway in 2009 by the French National Assembly. It was the same in Ireland, where they make people vote twice about it (!), or in Holland. I think that after the Brexit, there should be an in-depth thinking about European construction, otherwise other countries are going to leave the EU.
I'm not sure how it is going to impact France. It's really hard to predict, and it depends on the future treaties. There are a lot of French people living in London, so they are probably concerned about it. Nevertheless, the true question is whether the UK is actually going to leave the EU, which is, in my mind, far from being done, despite the referendum, which is only a consultation. Wait and see.
Do you plan to move back to Paris?
I'm not sure. Research is in a difficult situation in France, and nothing indicates that it's going to change positively in the future.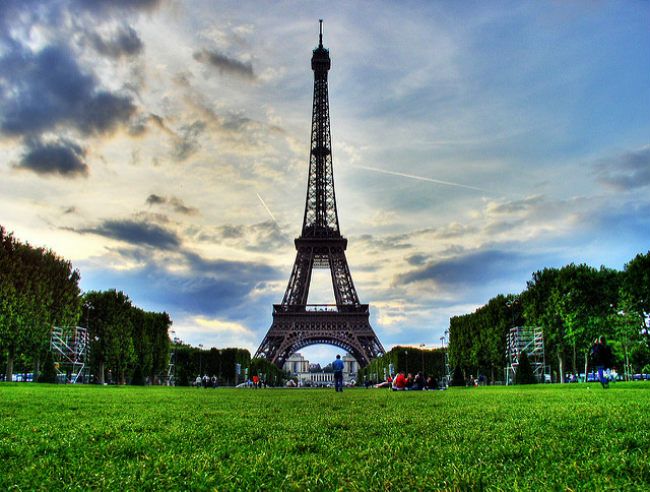 What would you say to someone who is thinking of moving to La Ville Lumière?
As Hemingway said, "If you are lucky enough to have lived in Paris as a young man, then wherever you go for the rest of your life, it stays with you, for Paris is a moveable feast."  I guess that also works if you're not a young man!
Image Credits: Paris by miheco/Flickr, Seine Pont Neuf by Stanze/Flickr, Eiffel Tower, Paris (France) by Tommie Hansen/Flickr