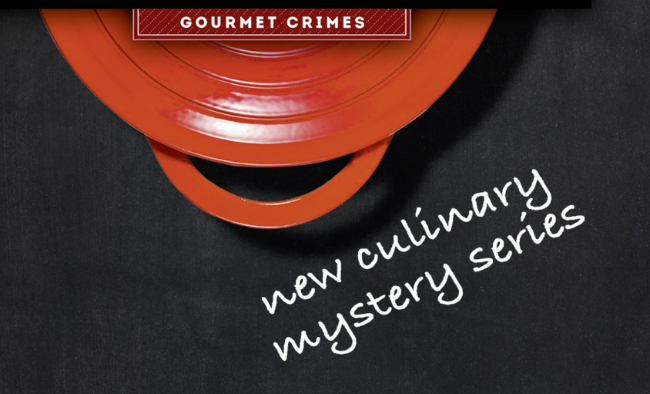 Anne Trager is the founder of Le French Book, a small, independent publishing company dedicated to bringing French-language books to an English-speaking audience. Established in 2012, the company has already published an impressive 30 books, and gained both critical and popular success. "Minced, Marinated, and Murdered," the first volume in their new "Gourmet Crimes" series, will be released on February 20. Set in Lyon, it introduces Laure Grenadier, a food writer turned amateur sleuth. Anne Trager recently took the time to answer Janet Hulstrand's questions about Le French Book in this exclusive interview for Bonjour Paris.
Janet Hulstrand: Where did you grow up? What brought you to France, how long have you been here, and where in France do you live? And what do you love most about living in France?
Anne Trager: I grew up in Ohio. As a teenager, I read Gourmet magazine and dreamed about going to Europe. France was the big draw—for the food. So I studied French in high school and college, came over on a study abroad program in 1985, and never left. I lived in Paris most of that time, until recently, when I moved to the southwest, near Toulouse. As for your last question, I have a weakness for France's unique mixture of pleasure seeking and creativity, and great admiration for the way the French can enjoy a meal for hours and at the end still be talking about fine food.

Janet: When and how did Le French Book start? What inspired you to do it, and how did you go about getting it up and running?
Anne: Le French Book is my very own crime of passion. I'm obsessed with mysteries and thrillers. One morning, in 2012, I realized I couldn't stand it any more: I had to find a way to share all the fun French mysteries and thrillers I was reading with my English-language friends and family, and too few were translated. I started this publishing venture because I wanted to bring some of France's wonderful books to a broader audience, and I was in a unique position to do so, having a foot in both France and the United States, and a vision to bridge the two.
Janet: How many different series does Le French Book publish, and what are the basic genres that you publish?
Anne: We do mysteries and thrillers for now, and try to provide a full spectrum: from psychological suspense, with Sylvie Granotier's The Paris Lawyer, to an art-world mystery with Anne-Laure Thièblement's The Collector, to globe-spanning espionage with Bernard Bessons Larivière's Espionage series, and David Khara's trilogy of Consortium Thrillers. We also have the Antoine Marcas Freemason Series by Eric Giacometti and Jacques Ravenne, which is a huge bestseller, with over two million copies sold worldwide. For people who like police procedurals, we have the Paris Homicide series by Frédérique Molay, who won France's top crime fiction award, the Prix du Quai des Orfèvres. And then we have the cozy culinary Winemaker Detective series by Jean-Pierre Alaux and Noël Balen. We are also adding another culinary series, Gourmet Crimes, by Noël Balen and Vanessa Barrot. Finally, we needed some noir: and so, we published Laurent Guillaume's White Leopard.
Janet: What are the main differences between mysteries, cozy mysteries, and thrillers? And are there other closely related genres I'm missing?
Anne: Mysteries focus more on crime solving and detective work, while thrillers tend to be more focused on action. That said, the lines often blur. In these two categories, you will find many sub-genres. Cozy mysteries often have gentler crimes and amateur sleuths; police procedurals focus on police procedure, spy novels on espionage, noir on a more gritty vision, and so on. For me, these names are like flavors—they can be mixed and matched, and having a full variety of flavors makes a meal a whole lot more interesting. I also think that every story is unique, no matter the genre. Ultimately, what we call genre is just a way to assign content a systematic categorization to reassure us. But in the end, a good story is a good story. Authors tell stories. They introduce characters, and they use suspense and other techniques to make the reader want to know more.
Janet: I recently read and reviewed Requiem in Yquem, the latest in your Winemaker Detective Series, and I loved it! And I can't help but ask a self-serving (or rather, region-serving) question. A quick glance at the other titles in the series shows me that the settings of some of the books have gotten close to Champagne (Burgundy, Alsace), but so far there are no mysteries set in Champagne. Any chance that the authors will bring their readers vicariously to Champagne one day?
Anne: Champagne is dear to my heart as well. Yes, there will be one set in Champagne, and it is in the works.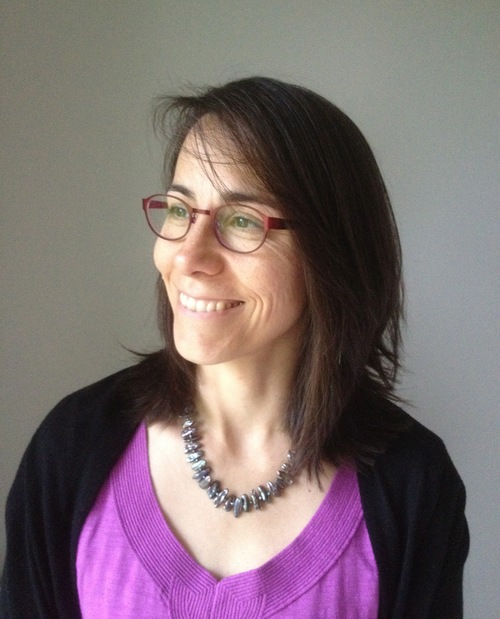 Janet: Since translation is at the heart of what you do, and is so little understood and/or appreciated by many readers, I'd love to give you the chance to talk about the art of translation. How important is it, how difficult, and what are some of the challenges? And how did you find such a good translator for Requiem in Yquem?
Anne: Translation has traditionally been a thankless job. Translators are shadow figures, with their names in small print if mentioned at all, decried by editors, lambasted by the original-language authors, and the first blamed by critics for any weaknesses in a text, even if those stem from the original. Yet, you could not read the stories we publish without our translators, who work long and hard to find just the right words to give you access to a whole other world and culture. Translation goes beyond finding the right words. You need to find ways for the story as a whole to come across. You need to find ways to transmit ideas closely linked to cultural context. You adapt the title so that the readers can experience the story from their cultural point of view. It's a fascinating process. We always work as a team on a translation. For the Winemaker Detective series, Sally Pane does the translation, and then works with our translation editor, Amy Richards, and me on adapting the story so that English-language readers get the full sense of enjoyment.
Janet: I love the statement of belief on your site, which says, "Entertainment is key… A book is a book is a book, whatever the format. It's the story that counts. Readers want to read, so they should have easy access to our books…Publishing is changing, and all ways of getting books to readers are worth exploring. Reaching out and engaging with readers is where it's at." Do you want to explain a little bit why you felt the need to spell out these truths? They seem very natural and logical to me, but are these values that are difficult to uphold in the world of publishing? If so, why? And what—other than buying lots of your books—can readers do to help you maintain these very worthy goals?
Anne: I think that all business endeavors should be led by values and deep conviction. We wrote ours down when we started this adventure in 2012, and they are still current. Thank you for asking what readers can do. Spreading the word is so key for the survival of a small publisher. If you like a book, buy your copy, tell your friends, talk about it on social media, and write a review. The authors, translators, and editors put in hundreds of hours of work to provide readers with moments of entertainment or reflection. It only takes a few minutes to write a quick review on Amazon, but every review helps get the word out. 
Purchase some of the books published by Le French Book below: