New in Montmartre: Sleep in an Airbnb in the Moulin Rouge
When Moulin Rouge! burst onto the big screen with a colorful bang in May 2001, the world enlivened, especially for Francophiles and Paris fans and musical geeks, like me. Now, fans of the fantastical film (and the famous cabaret itself!) can stay in a Moulin Rouge Airbnb in Paris in June. Bookings will open on Tuesday, May 17 for this lavish stay- priced at just €1 ($1) a night.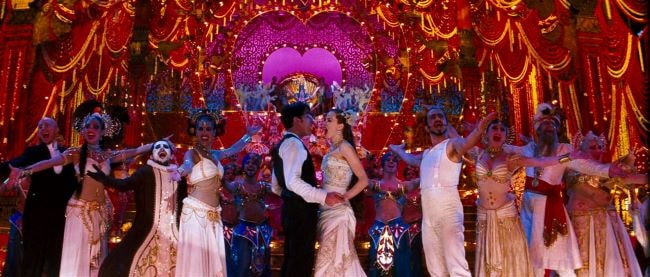 The Airbnb advertisement boasts an unforgettable experience, saying: "For the first time ever, guests will be able to stay inside the never-before-seen interior space of the iconic red windmill. The secret room has been transformed into a Belle Époque boudoir to transport guests back in time to the origins of the Moulin Rouge."
The overnight stay isn't just about setting and ambience, however. It's an entire immersion into the cabaret world, with a host of awesome extras including:
-a private tour of the legendary cabaret, the birthplace of the French Cancan;
-an aperitif on the rooftop terrace followed by a three-course dinner prepared by resident chef Arnaud Demerville;
-a meet and greet with Moulin Rouge lead dancer Claudine Van Den Bergh, who happens to be your Airbnb host
-the "best seats in the house" during the Moulin Rouge show, Féerie, which is described as "a fantasy world of feathers and French opulence, featuring sensational performances, sumptuous sets and original music."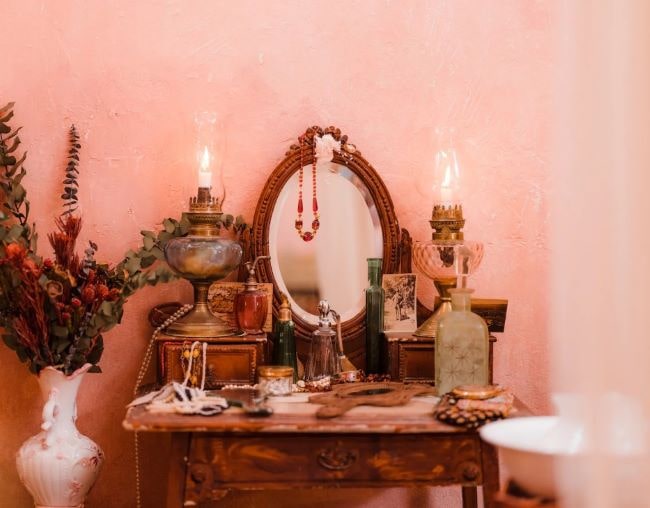 Back to that Baz Luhrmann-directed hit film that I love… Starring Aussie actress Nicole Kidman, Scottish actor Ewan McGregor and an array of talented cast members, Moulin Rouge! took in over $179 million at the box office and was a certifiable hit. It was also a critical darling and was nominated for eight Academy Awards. The musical-romance film centers on a love story (it is set in Paris, after all) between an English poet named Christian (McGregor) and the cabaret star of the Moulin Rouge, Satine (Kidman). It's awash with pop music ("Roxanne," "Your Song," and more), colorful flair, and dazzling imagery that's not easily forgotten.
Bien sûr, the Airbnb conjures the film's world, that whimsical and wild setting of showman Baz Luhrmann. But it's also a real peek into the historical cabaret whose name is know throughout the world.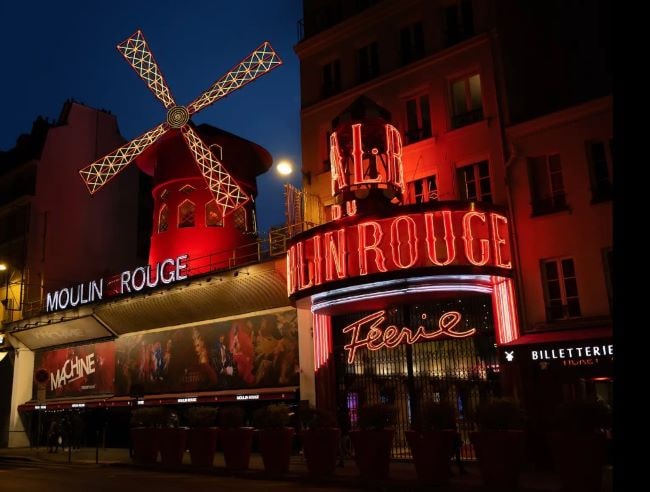 This enchanting space includes: "An opulent boudoir filled with exquisite Art Nouveau features including a miniature paper stage to immerse guests in the spirit of La Belle Époque," says the listing. It also has "a dressing area in the room featuring glamorous accessories from the Belle Epoque, including vintage costumes, fragrant perfumes and effusive letters from admirers."
There's also a rooftop terrace with a pagoda, "an ideal setting for an après show cocktail!" And it's equipped with all the necessities, like towels, linens, a first aid kid, and more. However, it's important to note – especially if you're planning to check emails while flitting around inside the iconic red windmill – that there is no Wi-Fi within the space. So, make sure you're prepared to be offline while you're there. There is also no television or washing machine.
Situated at the foot of Montmartre, the Moulin Rouge is an iconic tourist attraction with a history of famous dancers like la Goulue, Jane Avril, la Môme Fromage, Grille d'Egout, Nini Pattes en l'Air, Yvette Guilbert, Valentin le désossé, and the clown Cha-U-Kao. Now Claudine Van Den Bergh is following in their footsteps. She writes, "Attending a show at the Moulin Rouge offers an escape from the everyday and an incredible immersion into the glamor and grandeur of French Music Hall. A night inside our lavishly transformed windmill will take things to the next level and transport guests back to the cabaret's origins."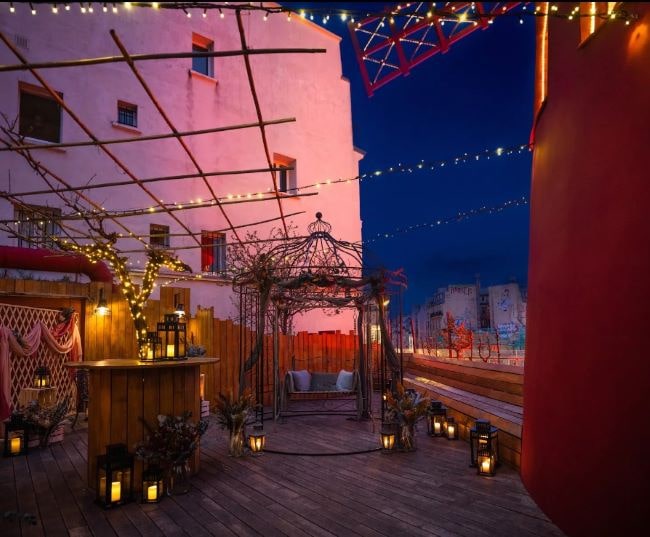 Mark your calendars! Booking opens at 7.00 PM CET on Tuesday, May 17th for three individual one-night stays for two guests on June 13, 20 and 27.
Lead photo credit : Moulin Rouge Airbnb listing, exterior
More in Airbnb, moulin rouge, Moulin Rouge Paris
---
---
Comments