The Reservation Line is Open at the Renovated Ritz Paris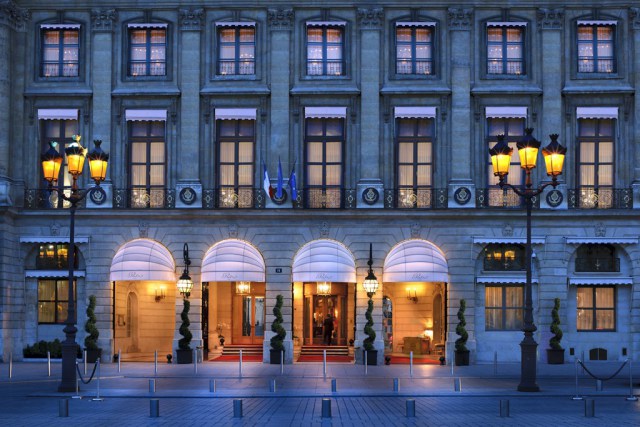 One of the world's most highly anticipated hotel openings this year is the Ritz Paris, which closed in 2012 for what was to be a two-year restoration. Two years became three, and the gilded Grande Dame is still getting primped and polished before unveiling her new look at the end of the year. The official reservation line is open- you can book stays starting in March 2016- but insiders tell us that the legendary hotel is expected to debut in December 2015.
What's in store at the palace on Place Vendôme? For one thing, there will be a Chanel spa, dedicated to the brand's skin care line, which is only fitting considering Coco Chanel's affinity for this pied-à-terre. The spa is billed as the first of its kind in the world. (Note that the Galeries Lafayette department store also offers a small Chanel beauty space with treatment rooms.)
Along with the guest rooms and restaurants, the Ritz Escoffier cooking school will boast a new look, and bar patrons can once again return for Colin Field's creative cocktails at the Bar Hemingway. During the hotel's closure, Field has traveled widely serving as a brand ambassador as he hosts pop-up bars- even aboard the Venice-Simplon-Orient-Express and on an Air France international flight!
The fine dining restaurant L'Espadon will be overseen by Michelin-starred chef Nicolas Sale, who was recruited from award-winning restos in Courchevel in the French Alps.
We can't wait to take a peek inside the glam interiors. Stay tuned for details!
Photo credit : Hotel Ritz Paris
Leave a reply
Your email address will not be published. Required fields are marked *