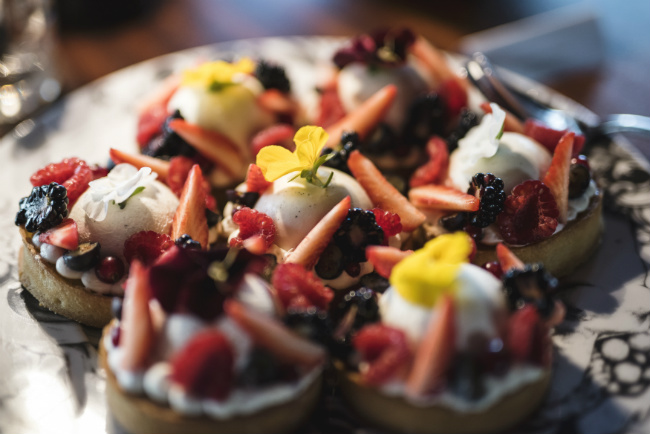 The holidays are sadly over and la rentrée is here, but to ease you back into Parisian life here are some of the most fabulous events taking place at the city's hotels.
Les Bains
If you overindulged on holiday, then you might want to head over to Les Bains, as the hotel starts up its Sunday yoga classes again on September 9th after taking the summer off. The first class "Rockalini" will be a form of Kundalini Yoga followed by a healthy juice– all for 30 euros.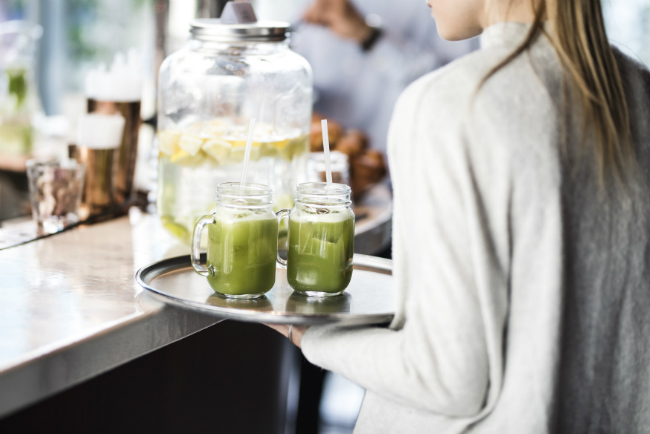 And if you worked up an appetite during your asanas, why not join them for a post-workout lunch à la carte, available between from 12:30pm? For those looking for something less virtuous, the hotel's famed club also re-opens at midnight on on September 14 with "La Fripouille". For brunch reservations, contact +33 (0)1 42 74 22 22 or [email protected]
Les Bains, 7 rue du Bourg l'Abbé, 75003 Paris, https://www.lesbains-paris.com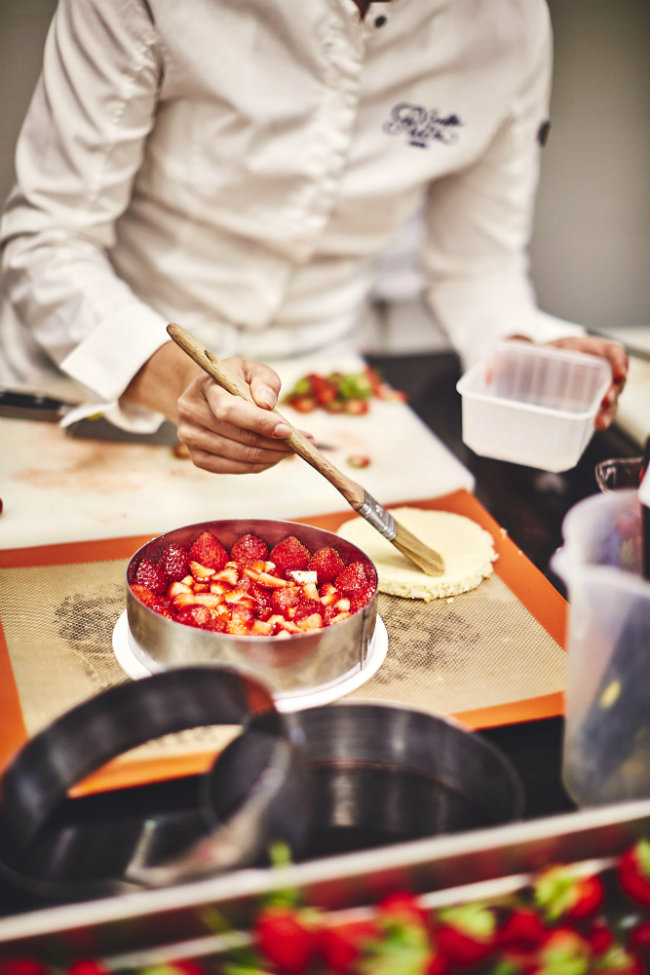 Ritz Paris
Exciting news for gourmands: From September 10th to 14th the Ritz Paris will be holding a series of new master classes to celebrate 30 years of the École Ritz Escoffier. Some of today's most exciting and innovative chefs, including Pierre Sang Boyer, Akrame Benallal, and Nicolas Sale, will be hosting the classes, in which they revisit Escoffier's classics before hosting a delicious champagne dinner. Christophe Michalak, Arnaud Larher, and Quentin Bailly will also host a series of pastry classes for those who prefer sweet treats, and on the Wednesday, kids can come along for their very own class to decorate a birthday cake with Anaïs Olmer, the founder of Chez Bogato. Every morning from 9am to noon, the school's Chefs will also be on hand to offer culinary and pastry workshops to anyone wishing to learn the secrets behind the school's recipes and share their knowledge of French savoir-faire. All classes are by reservation only with more information available at https://www.ritzescoffier.com/en-GB.
Ritz Paris, 15 place Vendôme, 75001 Paris, https://www.ritzparis.com/en-GB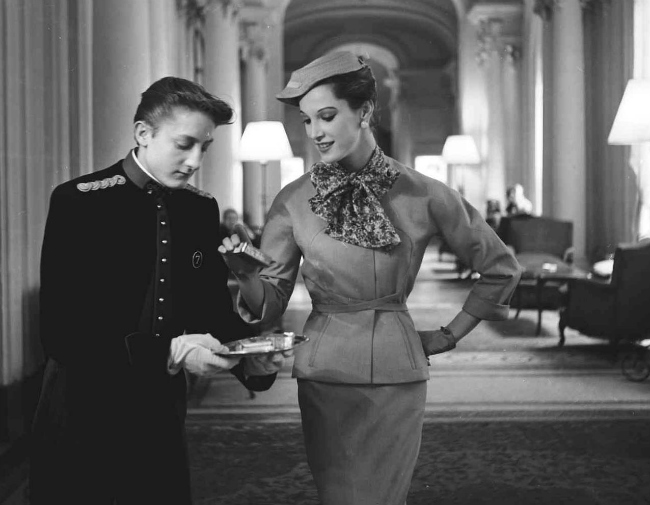 Hôtel Plaza Athénée
As one of the most fashionable hotels in Paris — the hotel was frequented by Christian Dior models in the 1940s — the Hôtel Plaza Athénée is a fitting location for a new exhibition launching this month. From September 21 until November 14 the hotel will be showcasing the world of Haute Couture as seen by nine different artists, including vintage photographs which once graced the pages of Elle, Harper's Bazaar and Vogue, as well as more recents shots of supermodels Linda Evanglista posing for Thierry Mugler, Karen Mulder for Jean Louis Scherrer Couture, and Carla Bruni in Pierre Balmain.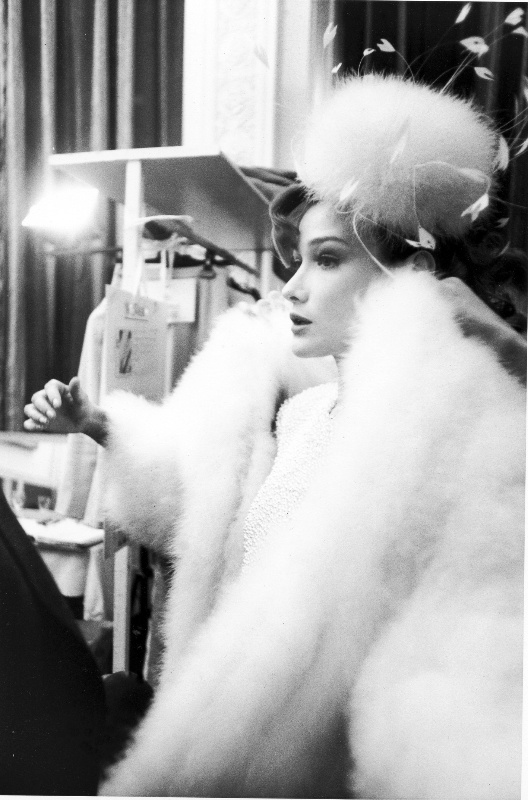 Visitors can also take a peek into the world of high fashion with images from Versace, Stella McCartney, and Chanel's Haute Couture fashion shows. The exhibition will be open to the public daily in La Cour Jardin from 9.00am to 8.00pm. Price list available upon request.
Hôtel Plaza Athénée, 25 avenue Montaigne, 75008 Paris, https://www.dorchestercollection.com/en/paris/hotel-plaza-athenee/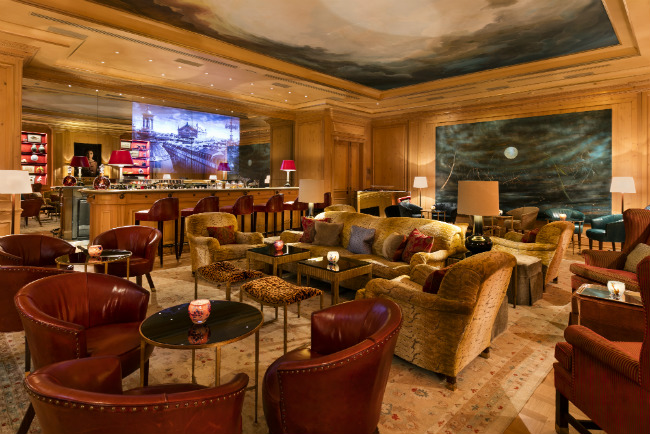 Le Bristol
For those who want access to the most fabulous parties in Paris, add Le Bristol to your secret address book. From September 20th the hotel will be hosting 'Bristol After Dark' evenings, a night for 'in the know' guests to discover Le Bar du Bristol in a new way – and accessed only through a hidden door. After finding the secret entrance via the parking area, guests will make their way through a long electric-blue corridor to find the Palace's bar transformed with bluish halos illuminating the darkness, live DJs providing the soundtrack to the night along with a live harp, violins, and electric saxophones, and bar staff and mixologists serving up champagne and the hotel's own specialty cocktails. 'Bristol After Dark' will take place every week from Thursday to Saturday, from 10:00pm to 2:00am.
Le Bristol, 112 rue du Faubourg Saint-Honoré, 75008 Paris, https://www.oetkercollection.com/destinations/le-bristol-paris/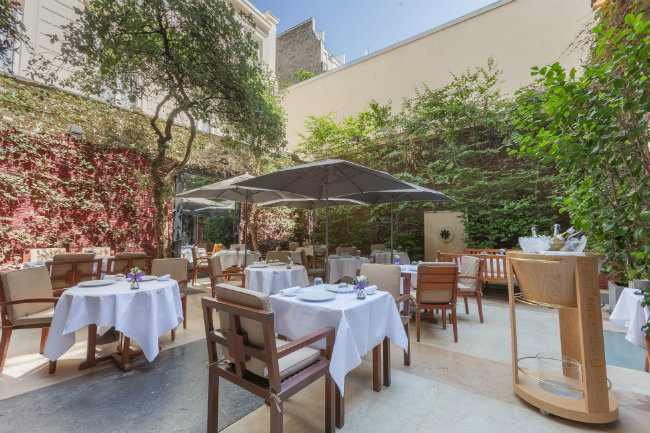 Hôtel Lancaster
Hôtel Lancaster continues with its Wednesday after-work events, with a new theme each week. On the schedule for September is wine tasting, a golf evening, a theater night, and even a magician. The restaurant menu also changes monthly to introduce guests to a new region of France, with September offering guests the chance to sample some of the local specialities from Occitanie.
Hotel Lancaster, 7 rue du Berri, 75008 Paris, https://www.hotel-lancaster.com/en/