Hélène Berr's Diary: 'We Must Not Forget'
Hélène Berr's diary takes you vividly back to the heart of Paris in 1942, to the Sorbonne, where she was studying English, to the Quais and the Jardin du Luxembourg where she liked to walk and the Avenue Élisée Reclus, near the Champs-de-Mars, where she lived with her parents. But the diary, which opens with accounts of lectures, friendships, and evenings spent playing the violin, soon takes a very dark turn. Because Hélène Berr was Jewish and Paris was under German occupation.
In entries written in June 1942, Hélène, who was only 21, describes how it felt to have to wear the yellow star. Two boys pointed at her in the street: "Eh, you seen that? Jew."  She tells of the tears of "suffering and revolt" which welled up when a guard at the École Militaire métro station directed her to the last carriage, the one set aside for Jews, and of the day a park-keeper "in a little garden behind Notre Dame" shooed her away when he saw her star. But there was also the elderly man who stopped her in the street, offered his hand and said loudly for all to hear, "A French catholic shakes your hand, and when it's over, we'll let them have it."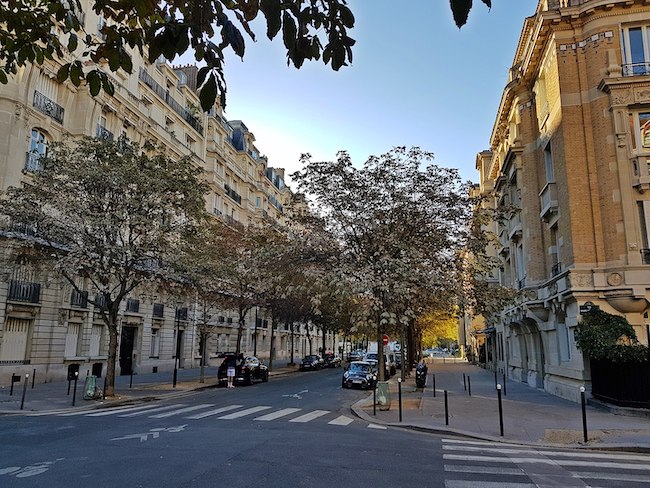 Terrible things began to happen to people she knew. Collecting her exam results, Hélène met another student, Cécile Lehmann, who told her that her father had just died at the Pithiviers internment camp. Mme Bieder lived in fear that her concierge would denounce her and resorted to bribing her repeatedly, even though she was reduced to feeding her eight children "only boiled potatoes." Her husband had already been deported and she knew that her sister and four children had disappeared in the Vel' d'Hiv' Roundup, the mass arrest of Jews which took place on July 16th, 1942.
Hélène describes hearing of the huge number of Jews arrested in Montmartre and Faubourg St-Denis, when children were dragged along the streets. She learns of two parents who gassed themselves and their five children to escape the roundup. She reports the arrest, at an orphanage for Jewish children, of 13 children, aged from five to 13, whose parents had already been deported or "disappeared." And she explains why she is taking the time to write down all these appalling things: "I'm noting the facts, in haste, so as not to forget them, because we must not forget them." The plea expressed in Hélène's italics is unforgettable.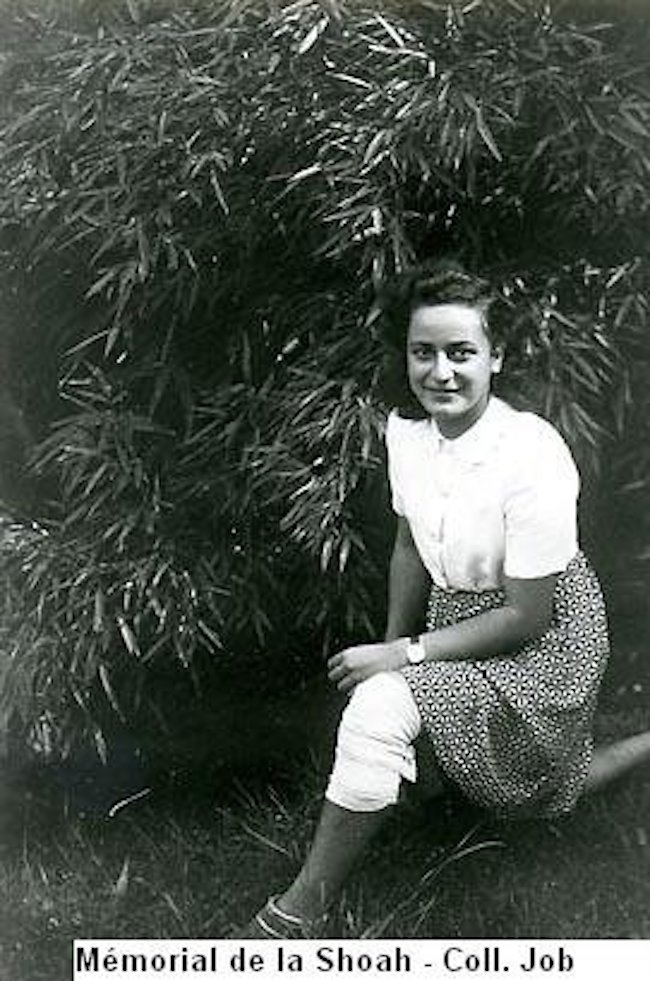 Hélène volunteered with the UGIF, the Union Générale des Israëlites de France, taking small children from the orphanages to see a doctor, sorting clothing to be sent in welfare packages to internees, helping to keep records in the hope of re-uniting families. More dangerously, she was also involved in 'Entraide Temporaire', a secret organization which sought to place Jewish children with families in the countryside who would care for them. She had grown up in a comfortable environment and studied at the Sorbonne, but now, despite the risks, she did whatever she could to help the desperate.
The worry for her own family never went away. "Will I make it through?" she wrote on  January 10th, 1944. "Will we come out of this alive?" Her description, a few days later, of waiting for the doorbell to ring and wondering what to do if it did, is heartrending. Should they make a run for it, and try to escape over the roof of the house? Or just dress hastily and get into the car she imagines "waiting for us in the street?" In fact, the dreaded knock at the door did come just a few weeks later, early in the morning of March 8th and Hélène and her parents were arrested and sent to Auschwitz, where her parents both died. Hélène was later sent to Bergen Belsen, where she died in April 1945, just a few days before the liberation of the camp.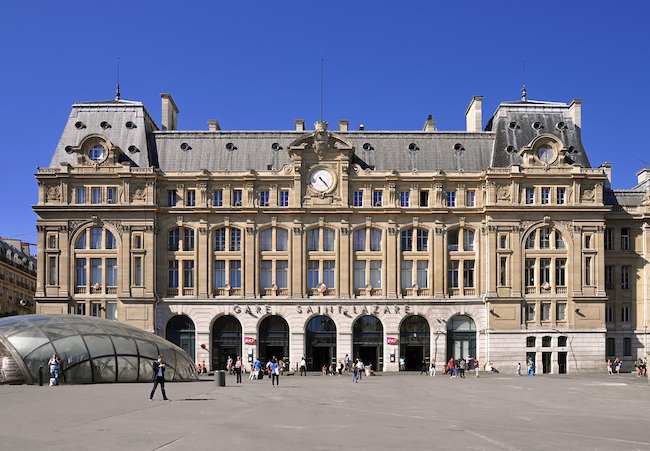 There are some precious moments of pleasure described in Hélène's diary which linger in the mind. One afternoon in April 1942, she left a lecture early to go walking in the Luxembourg Gardens and watch "the gracious shapes of sailing boats" on the sparkling water of the pond. She writes too of the simple joy of walking down the Boulevard St Michel "beneath the glorious sun, amid the milling throng" and of taking a train from the Gare St. Lazare out to the family's country house at Aubergenville to pick fruit. The last entry of Helene's diary ends with the terrible words "Horreur! Horreur! Horreur!," but I prefer to finish this article by thinking of her when she was happy. Of that day in the country in August 1942, she wrote: "When I look back it seems like an enchantment … the blue sky, the dewdrops sparkling in the sunlight and the joy flooding over me."
If you want to know more
Read the full diary, which is published in English by Quercus Publishing as The Journal by Hélène Berr, translated by David Bellos
Lead photo credit : Photo © Hélène Berr, Facebook
More in Jewish history, Jews in Paris, WWII
---
---
Comments