The Michelin Awards 2021: Top Restaurants in France
Why bother to host a ceremony when all the restaurants are closed?
The much awaited, much criticized, "Oscars"-style ceremony, scheduled, for the first time outside Paris, in Cognac, was canceled due to the pandemic. (Cognac will instead host the 2022 edition.) So this year's event took place on Monday at the Eiffel Tower, from inside the Jules Verne Restaurant, helmed by 3-star chef Fréderic Anton. Without an audience, the ceremony was broadcast on Atabula, Youtube, Instagram, Facebook, and other channels.
With a belle navy blue backdrop, inspired perhaps by Van Gogh's starry, starry nights, the city looked lovely glimpsed through the Iron Lady's windows. Gwendal Poullennec, the Michelin Guides international director, said:
"The year we have just passed has been particularly difficult for the restaurant industry. At a time when restaurants are still closed, it is our responsibility to continue to promote them and help ensure that they are not forgotten. We decided to present the 2021 selection of the Michelin Guide as a salute to the profession while waiting for the recovery.
We think it's an opportunity to highlight the combative spirit, courage and talent of our chefs and cheffes and their brigades, to showcase their local producers – encourage diners to put restaurants back into their daily lives as soon as possible."
While restaurants remain closed until further notice, experiencing one of the worst crises in their history, Michelin did not, as was hoped/expected, renounce the downgrading of ratings — showing no sympathy to the likes of L'Atelier de Joël Robuchon in the 7th and 8th arrondissements, Penatti al Baretto in the 8th, La Poule au Pot in the 1st, Le Chateaubriand in the 11th, etc.
The Hexagon now has 638 * restaurants, including 57 new ones. Three were awarded to a weeping and emotional Alexandre Mazzia from Marseille via Paris. The capital's cute culinary hipster chef, Mory Sacko, took home one star and two beau Bragard jackets, one black, one white, for most promising new young chef. Only 28 years old, Sacko trained with Thierry Marx at The Mandarin Oriental, Paris and was an M6 TV ex-top chef contender. Last September Mory launched MoSuke in the 14th arrondissement. We can't wait to return.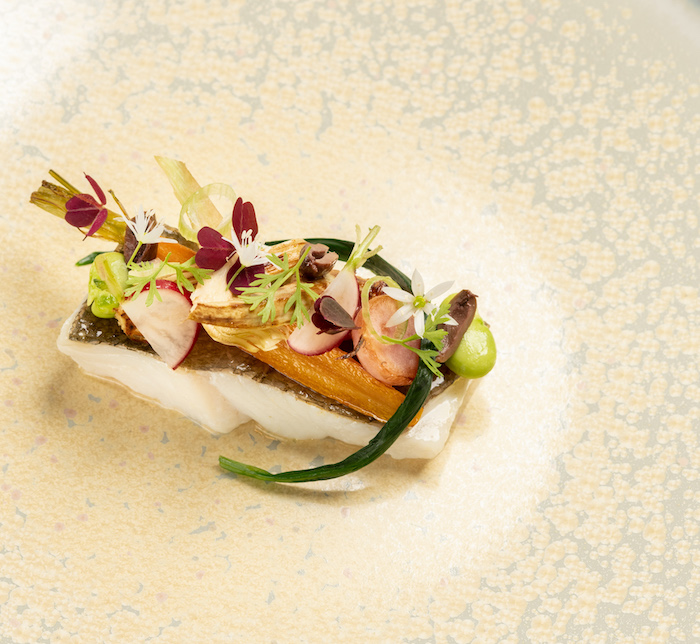 WORTH THE DETOUR:
1* Sebastien Sanjou, Le 33, 8th
1* Pierre Gagnaire, Gaya, 7th
1* Jason Gouzy at Pantagruel, 2nd
1* Assaf Granit, chez Shabour, 2nd
1* Enrique Casarrubias, OXTE, 17th
1* Baptiste Renouard, Rueil-Malmaison
Need to Know:
Mazzia, the new 3* in the Michelin constellation, is like Marmite… Read: roasting, smoking, grilling, burning! accents on peppers and lots of spices. "I had one of the best meals in my life chez Alexandre Mazzia," notes Pierre Hermé. "He dares! His cuisine never leaves anyone indifferent. It is both the strength and the fragility of his unusual alliances and all his dishes are accompanied with multiple satellite dishes. No à la carte choice either, you have to let yourself be carried away by his menus that can sometimes reach up to 25 sequences! It's a firework display of flavors, colors, associations and textures that smack of 'simplexity'," admits Hermé, under whom Mazzia apprenticed at Fauchon in Paris. "And above all Alexandre respects his roots, mixing Provençe with the depths of the Mediterranean."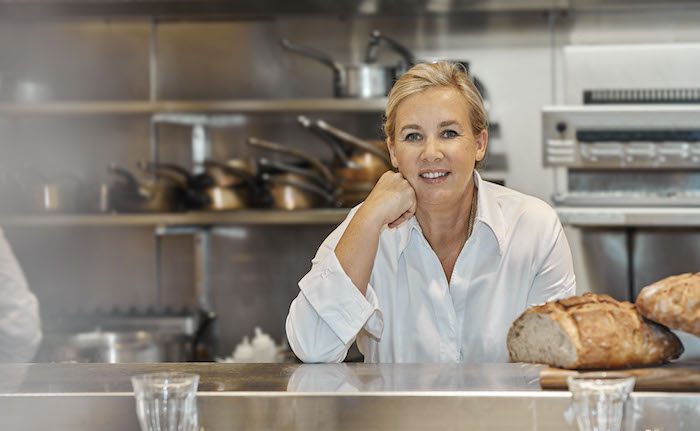 Two new 2-stars, Hélène Darroze, for Marsan, the sympa rue d'Assas tribute to her hometown in southwestern France. "It's difficult being a woman chef," Darroze admits. "You have to juggle between being a cook and a mother." And, definitely note La Merise, Christelle and Cédric Dechert's achingly bucolic, adorable Alsace addy.
There were a total of 54 one stars and 33 new establishments distinguished by the green sustainability star, with a shout out to Jean-Michel Lorain in Joigny.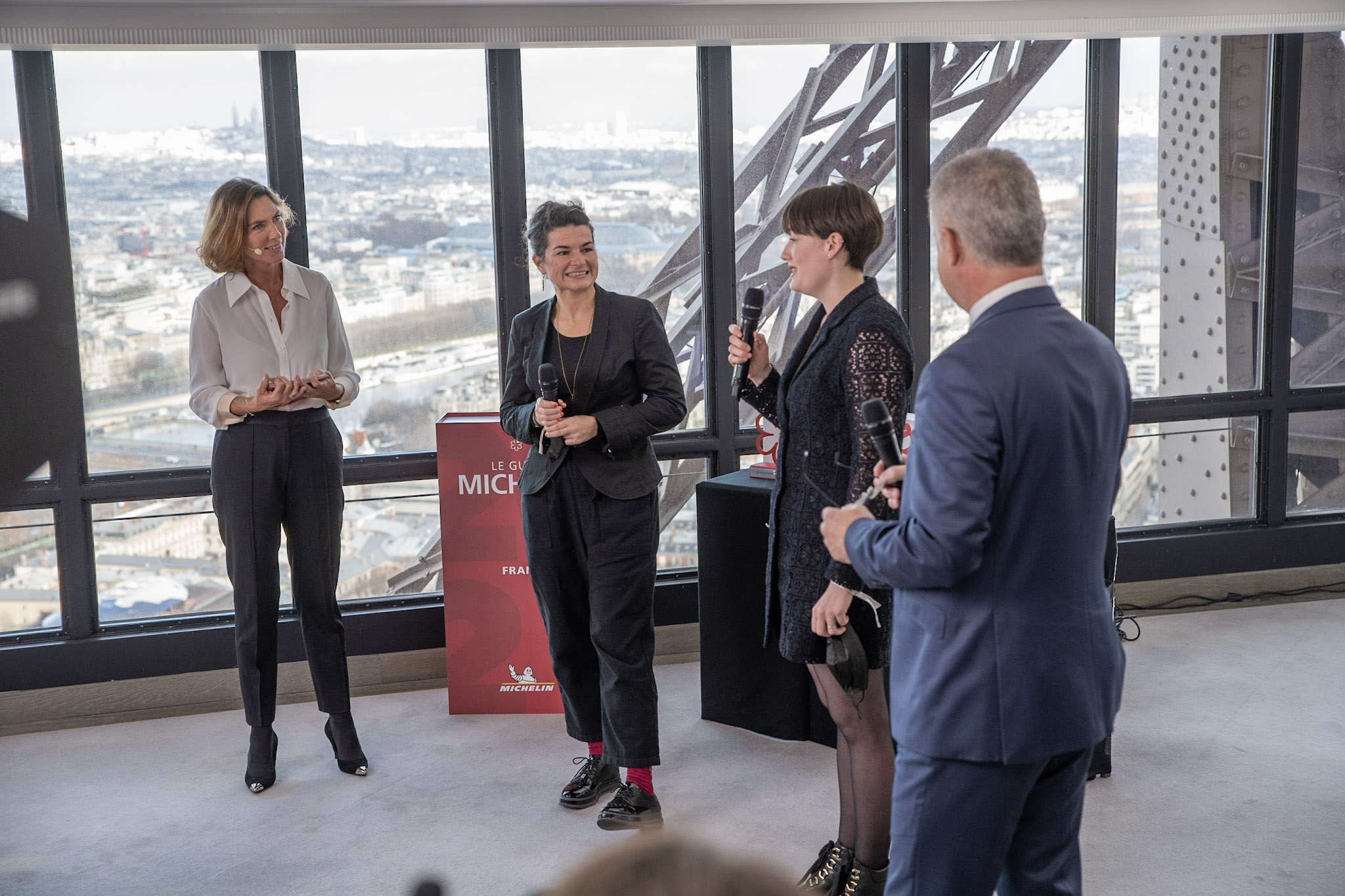 Special Dessert Awards to:
Pierre Chirac, La Scène par Stéphanie Le Quellec, Paris 8th
Anne Coruble, L'Oiseau Blanc, Peninsula, Paris 16th
Morgane Raimbaud, Alliance, Paris 5th
Ayumi Sugiyama, Accents Table Bourse, Paris 2nd
The Michelin Guide 2021 (€24.90) is available January 21.
Head to the Michelin Guide website here.
Want to be inspired by more French foodie experiences and enjoy classic French food, wine and recipes? Head to our sister website on Taste of France here.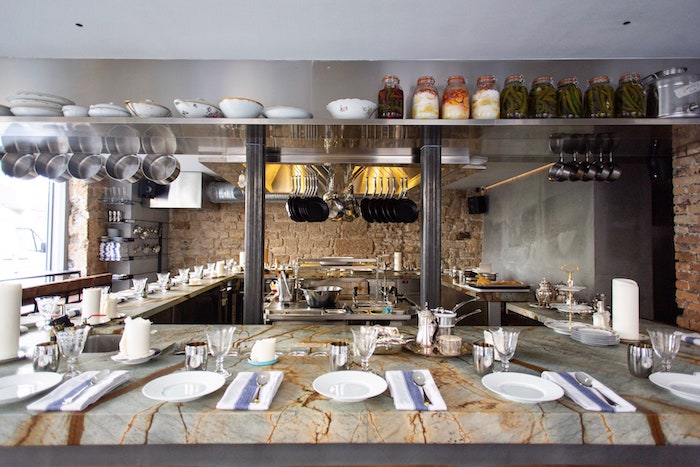 Lead photo credit : Lauréats Awards Guide Michelin France 2021. Photo Courtesy of The Michelin Guide.
More in awards, French awards, Michelin, Michelin stars
---
---