Paris Interior Design: The Must-Visit Gallery on the Palais Royal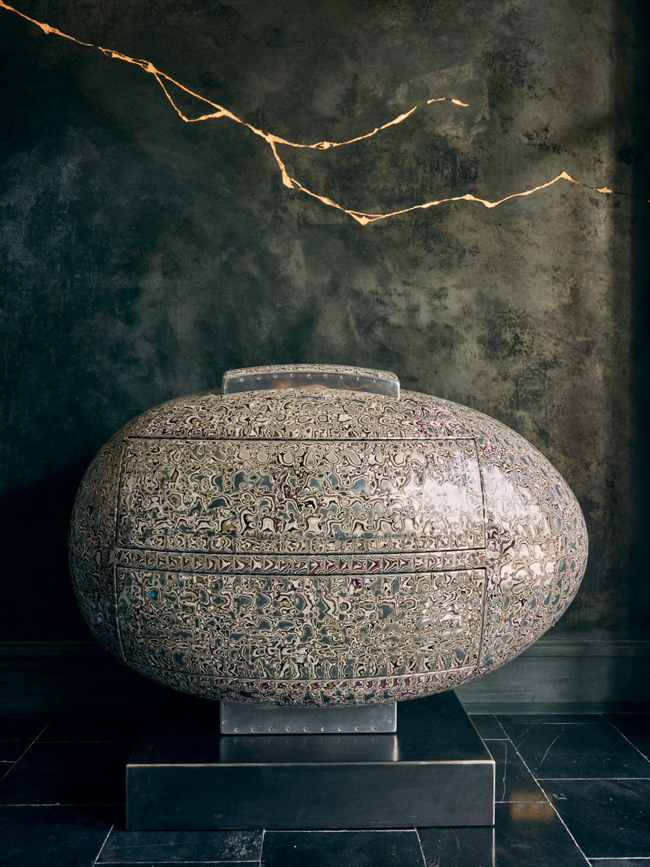 Paris has long inspired the world's top interior designers. With a rich history of decorative arts, the city is a destination for browsing beautiful décor and finding home design inspiration. Today Paris is home to talented and trendsetting interior designers who tap into French style, tradition, and savoir-faire.
It's here in the iconic Palais Royal— its arcaded walkways surrounded by a flower-filled garden— that renowned designer Odile Texier welcomes clients in a stunning gallery. Step inside and you'll find a world of precious objects and works of art that were collected and selected with inspiration – each of which later find their place in Texier's design projects.
For this design virtuoso, there is not merely one way to stage a space. She is quick to draw on a culinary metaphor, comparing the conception of these products to a recipe where each ingredient must be exceptional to produce the finest dish.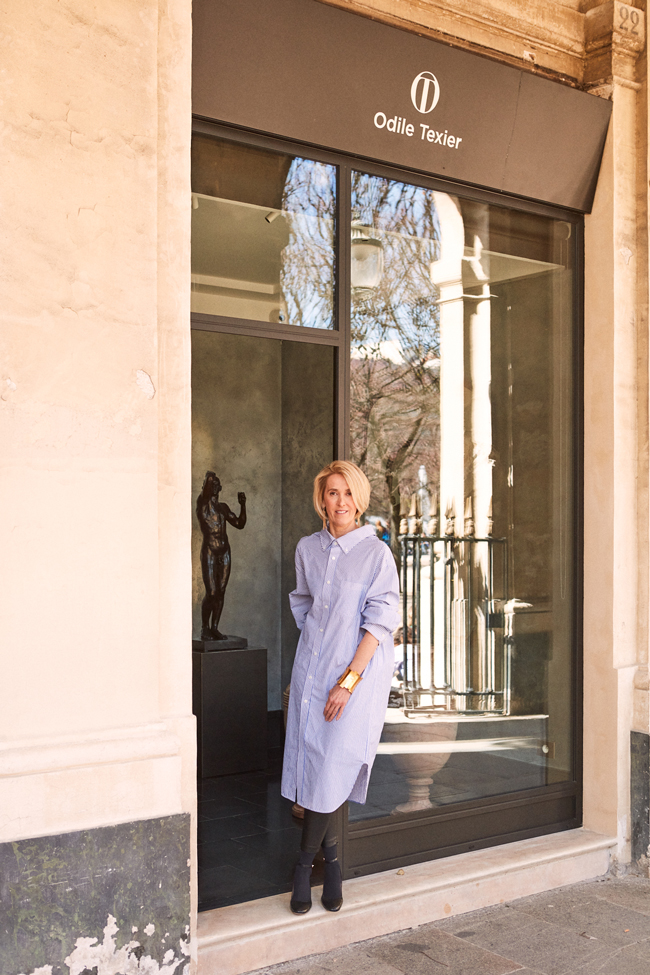 Whether it entails a complete or partial renovation, Texier relies on a network of artisans specialized in various artistic realms to obtain the level of excellence that characterizes her work. This living patrimony, to which France holds the secret, remains highly confidential. Drawing on a rare savoir faire that is at times ancestral, these artistic masters work with pure respect of heritage by using the noble and precious materials that the decorator integrates into a new scenography. All "her artisans" as she calls them, distinguish themselves with their passion for their craft, as well as their quest for excellence. They also know how to breathe life into the designs of singular spaces created by the decorator.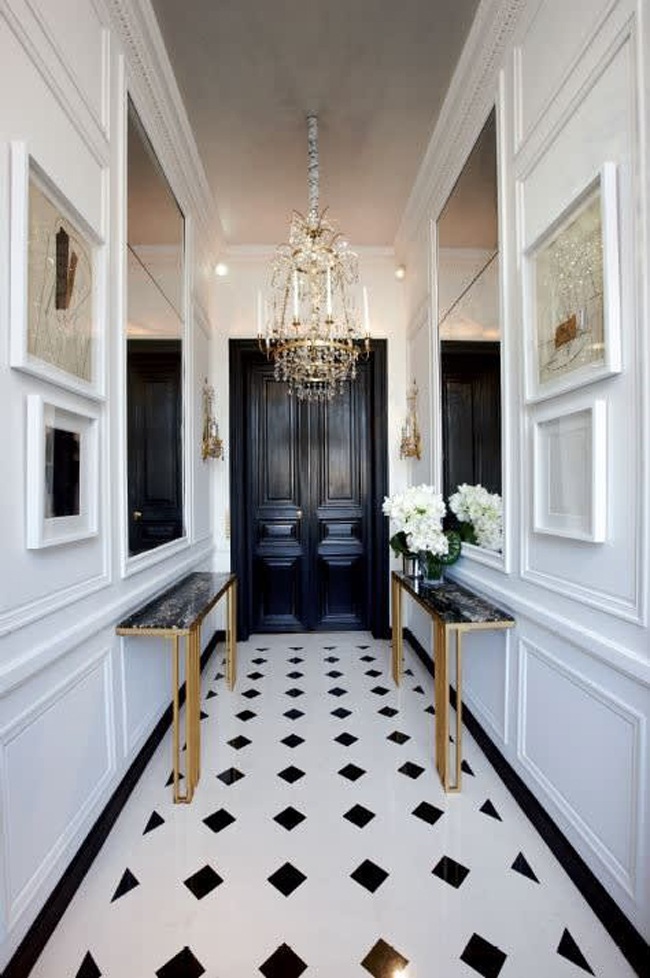 Her creations embody the perfect balance between classic and contemporary, between technical prowess and aesthetics. Each project is unique, "made-to-measure." She takes into careful consideration her clients' tastes and lifestyle, as well as the spirit of the space and its architecture.
It is by speaking extensively with her clients that she is able to create the ideal home for them. As Chanel would say: "Luxury is, above all, the genius of the artist capable of conceiving it and bringing it to life."
Like the legendary fashion designer, Texier draws on her prodigious visualization capacities to imagine a new décor that is in harmony with the present architecture and the highly personal tastes of the client. The ideas take form from the very first moments.
Colors, materials, shapes, lines, furniture and objects must all contribute to creating a timeless, sustainable home where beauty, comfort and functionality are at the service of the client… All while providing a touch of soul for her clients' pleasure.
Explore Odile Texier's website to admire her portfolio.
DETAILS
Gallery address:
21-22 Galerie de Montpensier, 1st arrondissement
Tel: +33 (0)1 83 92 77 16
Email: [email protected]
Lead photo credit : Commode Roland Mellan, all images are courtesy of Odile Texier
More in gallery, interior design, Odile Texier, Palais Royal
---
---