Whether you're in Paris for a short stay or you're an expat building a new life in France, French à la Carte provide personalized private French lessons to match your needs, learning abilities, schedule, and location. French lessons in Paris with experienced French teachers on a one-to-one basis is completely different to learning French in a classroom.
French à la Carte believes that learning a new language should be an engaging, rewarding, and life-changing experience.
French lessons to suit your needs
. Learn wherever you wish: your home, your office, or while exploring Paris.
. Learn whenever that suits you: during the week, after office hours, or during weekends.
. Learn at your own pace: from just a few lessons to refresh your skills to long term programs.
From beginners in French (A1), intermediate students (A2/B1) or advanced students (B2), they can adjust the learning process to suit your level and goals.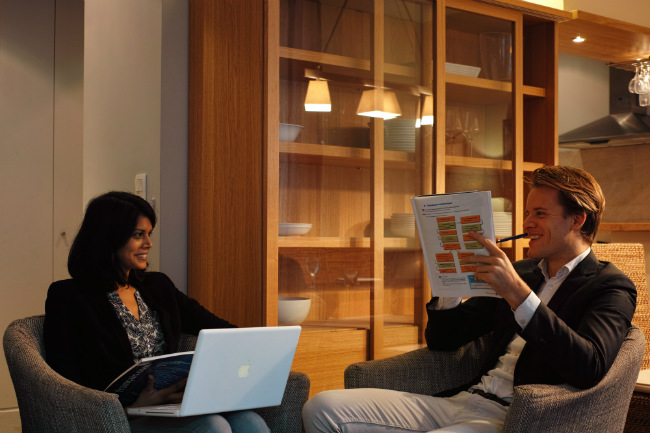 Learn with a structured program 
. Free assessment to your current level
. Structured lessons
. French for beginners -French for tourists – Business French – Conversational French
. Learn with the same tutor
. 100% interactive and communicative approach
. Focus only on the skills you need to develop
These French lessons for adults / children are offered as private classes. The standard program is a 90-minute or 2 hours. Semi-intensive or intensive courses are also possible.
(Cost 53 €/hour during the day/week)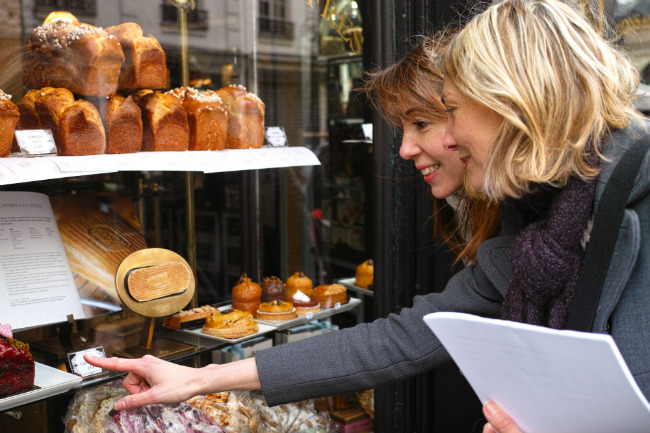 French for Paris Lovers
"With French à La Carte, Paris becomes your classroom"
If you'd like to immerse yourself in Parisian life, French à la Carte also offers themed tours. Learn French while experiencing the daily life of a Parisian, just for a few hours!
Gastronomy, culture, walks in picturesque Paris: make the most of your stay and try their off-the-beaten-track program.
If you're learning French in Paris, discovering the city while conversing with your French teacher can be an enjoyable and efficient way to improve your skills: understanding, speaking, and accuracy.
Parisian Walks
One of the best ways to discover Paris is on foot. Even better, let your French tutor show you around and teach you French at the same time.
. Cosmopolitan Paris: The picturesque and popular districts of Belleville and Menilmontant.
. Timeless Paris: The little-known Latin Quarter.
. Mythical Paris: The Saint-Germain-des-Prés district of Paris artists, an iconic neighborhood from the early 20th century onwards.
. Village Paris: The hidden places of Montmartre.
. Trendy Paris: Le Marais off the beaten tracks.
. 19th Century Paris: The arcades and covered passages of the Grands Boulevards
French à la Carte can also organize "à la Carte" walks around Paris if required.
Pastry and chocolate tours
There is no better destination than Paris for gourmets! Embark upon a 2-hour tour during which you will not only learn more about delicious pastries and chocolates, but also savor local specialties in St Germain-des-Près and practice your French at the same time.
Feedback from Students
Anna Lucia Aidar, Work supervisor, Brazil:
Vanessa Bellendir was the best part of my trip while I was in Paris. Staying in Paris is already great, but having you as a private French teacher and a guide through places that any tourist would never go to was terrific. I really had so much fun with our classes that I did not see my month passing by this summer. After going to Paris so many times, now I really can say that I know the city from a "Parisian" point of view. So, I really hope to be able to take your walking classes very soon again. Thank you for that great summer! (July 2015)
Florence Harang is the founder of French à La Carte which provides French lessons in Paris since 2012.
For more information, visit the official website: www.private-frenchlessons-paris.com, call TEL: + 33 (0)6 62 21 90 70 or send an e-mail to: [email protected]