Les French Bastards: A New Generation of Bakers
The French Bastards, a new generation of bakers and pastrymakers, get in line at Oberkampf, Saint-Denis and Place Saint Ferdinand.
Three talented hipsters with impressive tattoos and organic flour bags of talent are shaking up the Paris baking, pastry and boulangerie scene with irresistible foodporn. The French Bastards, "Maison Fondée Hier," recently launched their third, sassy Paris outpost in the 17th arrondissement.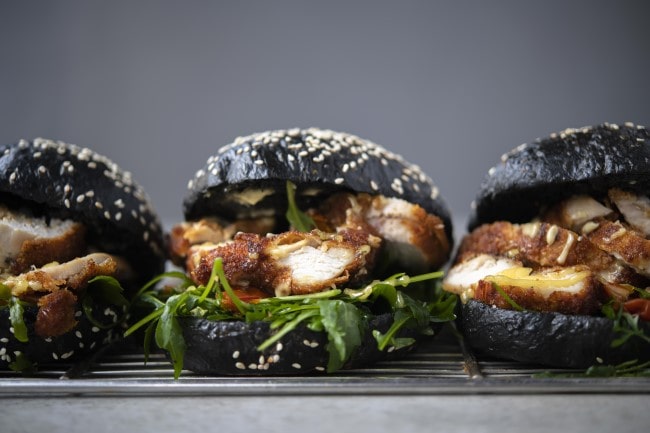 Who are The French Bastards?
Julien Abourmad, David Abehsera and Emmanuel Gunther, three brilliant entreprenurial besties who grew up in the 15th arrondissement, traveled and reunited to create their rock n'roll brand of les nouvelles bakeries.
How did they get their name?
"'Hey, French Bastard,' " called the head baker where I worked in Australia, I think he meant it with affection!" winks Julien.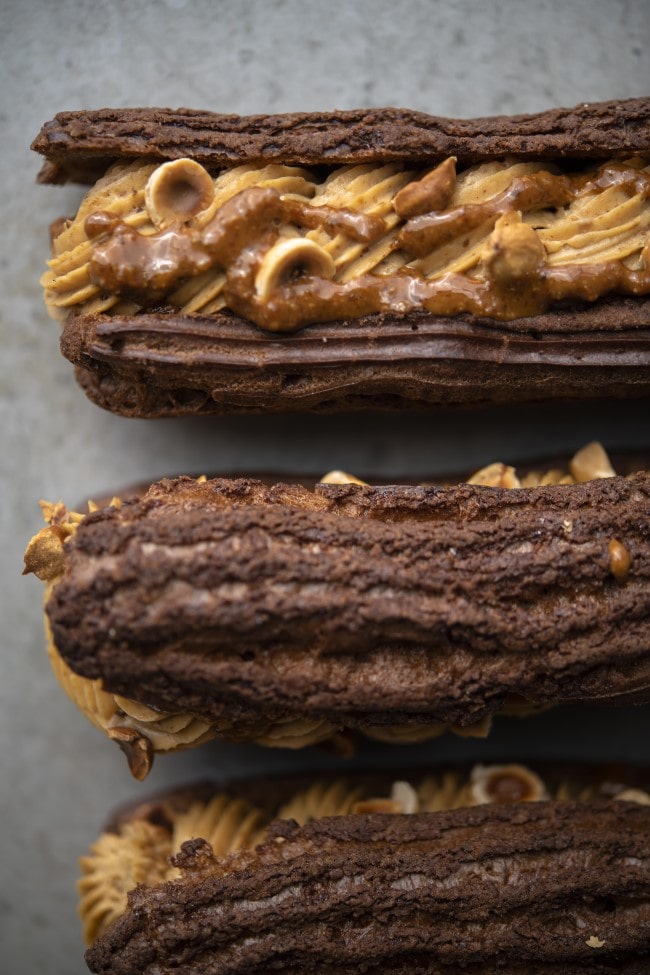 What are the signatures?
Babkas, made to Julien's grandmother's recipe. Cruffins, between a croissant and a muffin, and their seasonal spins on Saint-Honoré, Le St-Ho.
Who would they like to make a baguette for?
Boris Johnson. "He seems like a very nice bastard. We'll make him our bâtard bread, we could work with him! And we'd also like to bake for the Queen, and James Bond (aka Pierce Brosnan)."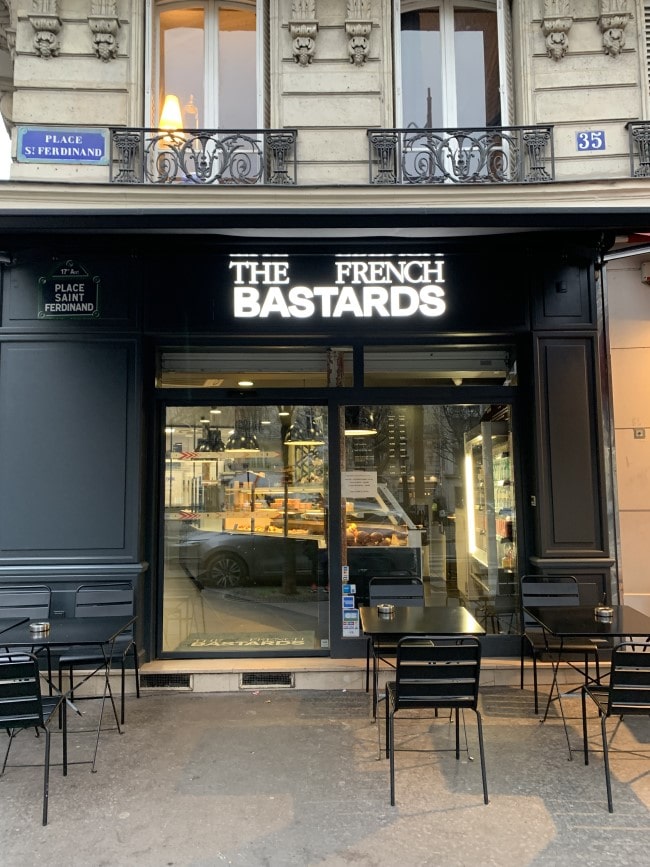 Where do the guys see TFB in five years' time?
Continuing to bake and innovate using top quality French products and their favorite Beurre d'Isigny. Traveling and opening in, say, Israel, Asia, London. Rolling out the merch' – T-shirts, baseball caps, etc – making the TFB a global brand.
What music do you listen to when you're baking?
Movie sound tracks, AC/DC, Nirvana, Joy Division, Arctic Monkeys. "But we love to listen to the bread – that makes the best music!"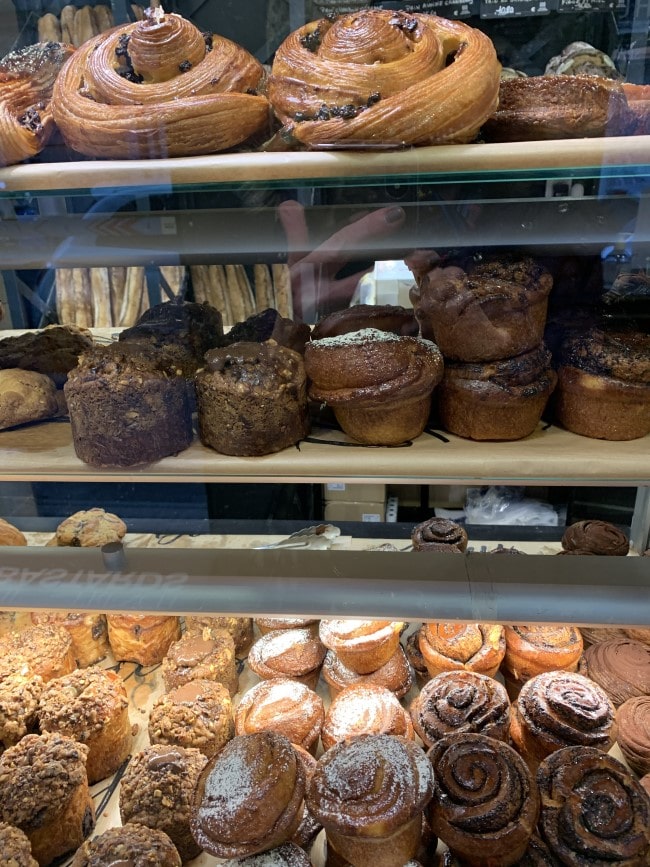 Explain the secret of the holes in the baguettes, so perfect for pouring olive oil into?
"Organic flour, long fermentation, natural yeast and lots of love."
What annoys you about the French customers?
"They're suspicious of us because we're new; they're grumpy, miserable, moody."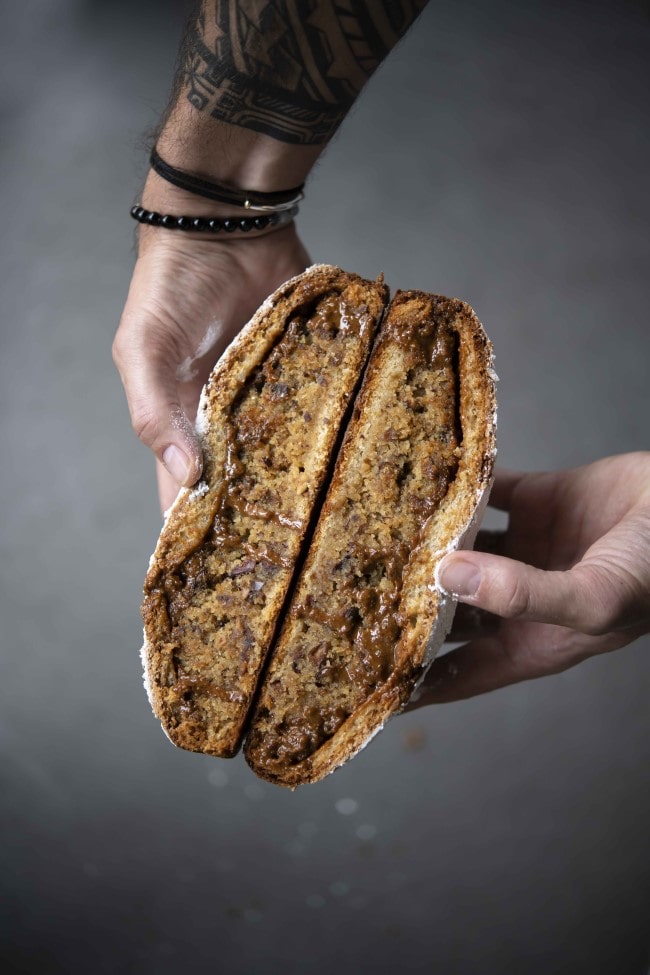 What do you love about the French customers?
"Their loyalty! Greeting the same faces at the same time every day, come rain, snow or sunshine. Their love and understanding of the culture of bread and baking."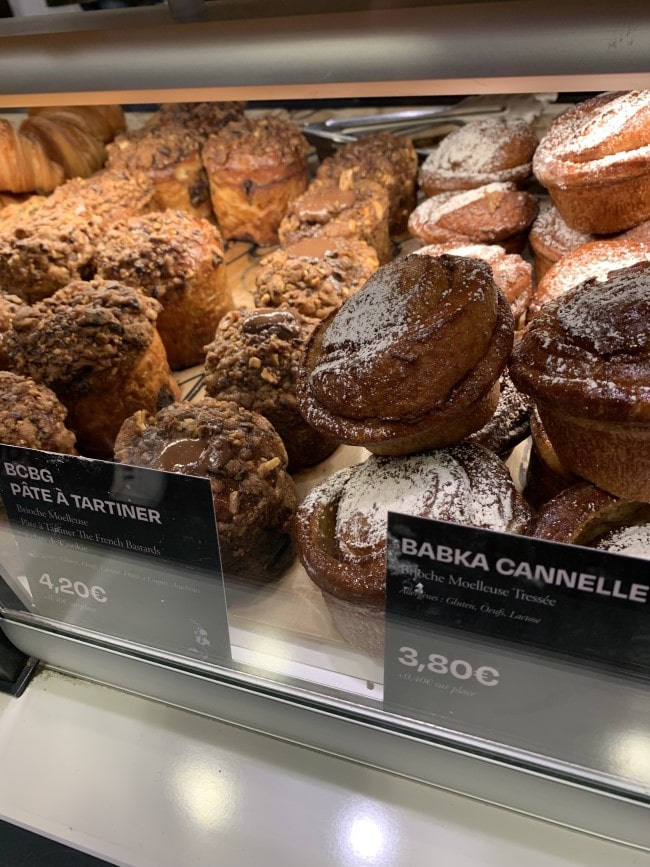 Annually, The French Bastards invite a pastry chef they admire to collaborate with them (previously Nina Metayer 2020 and Nicolas Lambert 2021). Longtime friends Julien Abourmad and Fauchon chef pâtissier François Daubinet often discussed a four hander together (think Elton John and Ed Sheeran highlighting their different worlds). On the one hand, Julien's funky "food porn" concept, on the other, François' technical Fauchon-style skills. So, they're proud to announce it's happening for Epiphany – The French Bastards x François Daubinet – "Le Pain des Rois" – a unique galette des rois that looks like a luscious rye bread loaf! Or, a tart – Bastard style! Sensational!
Limited Edition (for eight kings) available the 8th and 9th January and the 15th and 16th January, 2022 (€50).
FOMO (For Fear of Missing Out), head over to :
The French Bastards
61, rue Oberkampf, 11th
181, rue Saint-Denis 2nd
35, place Saint Ferdinand, 17th
Vive la Bread Revolution!
Want to be inspired by more French foodie experiences and enjoy classic French food, wine and recipes? Head to our sister website, Taste of France, here.
Lead photo credit : The French Bastards. © Geraldine Martens
More in bakeries, Bakeries & pastry, bakery, Paris bakeries
---
---