10 Best Boulangeries in Paris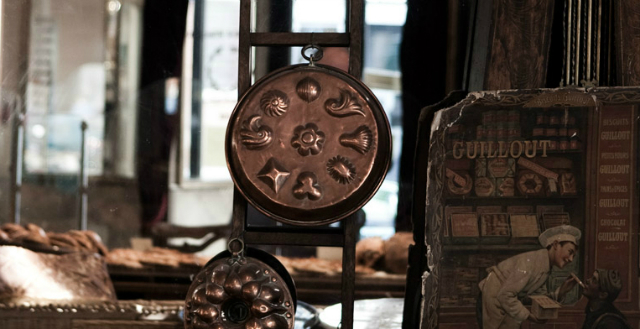 If the city of Paris were to have an official pain it would definitely be the baguette, but just because this iconic bread is part of most Parisians' daily routine, it doesn't mean that the capital is lacking in options when it comes to excellent, freshly baked bread. Recent baking trends have resulted in a wide variety of bread in Paris, including slow-rise, gluten free, and hearty breads inspired by what is eaten in the countryside in France. Here are a few bakeries to visit if you're interested in discovering the best bread Paris has to offer.
Famous for their Pain des Amis, a slow rise loaf of bread that is left to ferment for two days before baking. This all-organic bakery in the charming Canal St. Martin neighborhood has been open since 1870. The lovely interior which has been left unchanged, is worth an ogle on its own.
Order a freshly baked miches at this world reknown bakery and you won't be disappointed. Made with stone ground flour and fresh sea salt from Brittany, these sourdough loaves attract tourists from near and far.
8 rue du Cherche-Midi, 75006. Tel +33 (0) 1 45 48 42 59. Open from Monday to Saturday, 7:15 am to 8:15 pm. See the website for other boutique locations.
While you wouldn't know from the looks of it, this bakery specializes in gluten-free baked goods. The tartes, bread, and delicious chouquettes don't advertise their gluten-freeness, either- they taste like the real thing! Using rice flour made from the southern France specialty riz de Camargue, baker Thomas Chambelland produces exceptional pastries and breads in his charming boutique.
14 Rue Ternaux, 75011. Tel: +33 (0)1 43 55 07 30. Open Tuesday- Sunday from 9 am – 8 pm.
Thierry Breton
If you've been to Paris before, you've probably enjoyed Thierry Breton's bread without even knowing it. The baker supplies over 80 restaurants in the city (all deliveries are done by bike) including his own restaurants: La Pointe du Grouin, Chez Casimir, and Chez Michel. While you can't visit his bakery, you can buy bread directly from La Pointe du Grouin (8 rue de Belzunce, 10th) and a handful of other addresses around the city.
Blé Sucré
Fabrice Le Bourdat, former pastry chef at Le Bristol makes some of the city's best madeleines at his 12th arrondissement bakery. Go for the madeleines but pick up a loaf of bread while you're there- the bread is delicious and underappreciated. Seasonal treats, such as Galettes des Rois in January and Easter goodies in the spring, maket this bakery a delightful spot to stop and indulge.
7 Rue Antoine Vollon, 75012. Tel: +33 (0)1 43 40 77 73. Closed Mondays.
Winner of the 2015 "Best Baguette in Paris" prize this neighborhood bakery, which also won the coveted commendation in 2010, is the offical baguette supplier to the French president. Located in the 18th arrondissement the bakery is in good company, with Montmartre area bakeries winning the prize five times in the past ten years.
38 Rue des Abbesses, 75018. Tel: +33 (0)1 46 06 41 81. Closed Tuesdays and Wednesdays.
Boulangerie Véronique Mauclerc
This dedicated baker and her tireless team are meticulous when it comes to bread making. Each loaf is allowed two rising phases, one which lasts 1 1/2 hours and a second that lasts overnight. The result is light, fluffy, aromatique bread that does its home country proud.
83 Rue de Crimée, 75019. Tel: +33 (0)1 42 40 64 55. Closed Mondays.
Kayser's baguettes are ranked among the greatest in Paris and, with multiple locations around the city, they are fairly easy to get your hands on. The madeleines and other pastries are also favorites among bakers and foodies in the city. Check the website (www.maison-kayser.com) for all the bakery locations around Paris– in almost every arrondissement.
Another "best baguette" prize winner, this traditional French bakery doesn't disappoint. Baker Antonio Teixeira welcomes long lines of customers at his boulangerie in the 14th arrondissement, where you will get your fill of people watching while waiting to get your fill of fresh baked bread.
60 Boulevard Brune, 75014. Tel: +33 (0)1 45 39 48 68. Closed Wednesdays.
Breads of all shapes and sizes are on offer at this bakery, which has eight locations across town (check the website for all the boutique locations: 9th, 10th, 11th, 12th and 18th arrondissements). Pick up a loaf of fig and walnut bread for a perfect breakfast tartine or grab a large round of pain de campagne, which keeps well and can be enjoyed for lunches and picnics throughout your stay in Paris.
Lead photo credit : Du Pain et Des Idées
More in baguettes, bakeries, boulangeries, bread, croissants
---
---
Comments