Letter from Paris: September 29, 2021 News Digest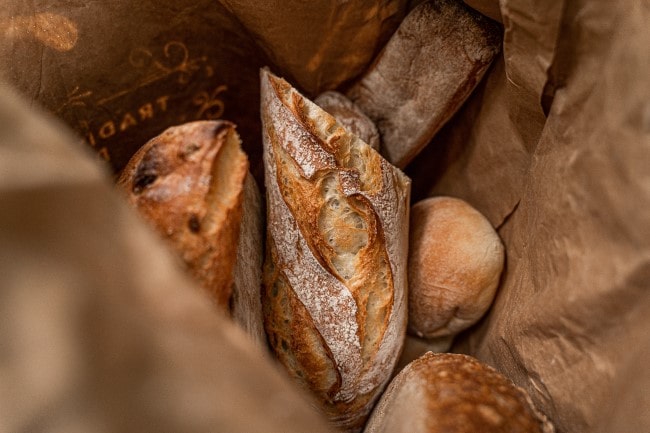 Looking for the best baguette in Paris? Drumroll, please… The 2021 winner has been announced for the 28th annual Grand prix de la meilleure baguette de tradition parisienne, organized by the city of Paris. The 15-person jury judges the bread based on strict criteria. (And there were 173 participating baguettes this year!) Measuring 55-70cm long and weighing 250-300 grams, the baguette must be made from four ingredients: wheat flour, water, yeast and salt. It cannot be frozen or contain added preservatives – and must be sold on the premises where it's baked.
This year the honor goes to Makram Akrout at Les boulangers de Reuilly, located at 54 Reuilly Blvd in the 12th (Metro Daumesnil). In addition to his cash prize, he gets to supply the bread to the Élysée Palace for a year. No doubt we will soon see long lines waiting outside! Now the question remains: Will the baguette get status as UNESCO intangible cultural heritage? (The government presented the baguette's candidature earlier this year, seeking recognition for the iconic French symbol.) PS. Want to know who won last year? Check out this article.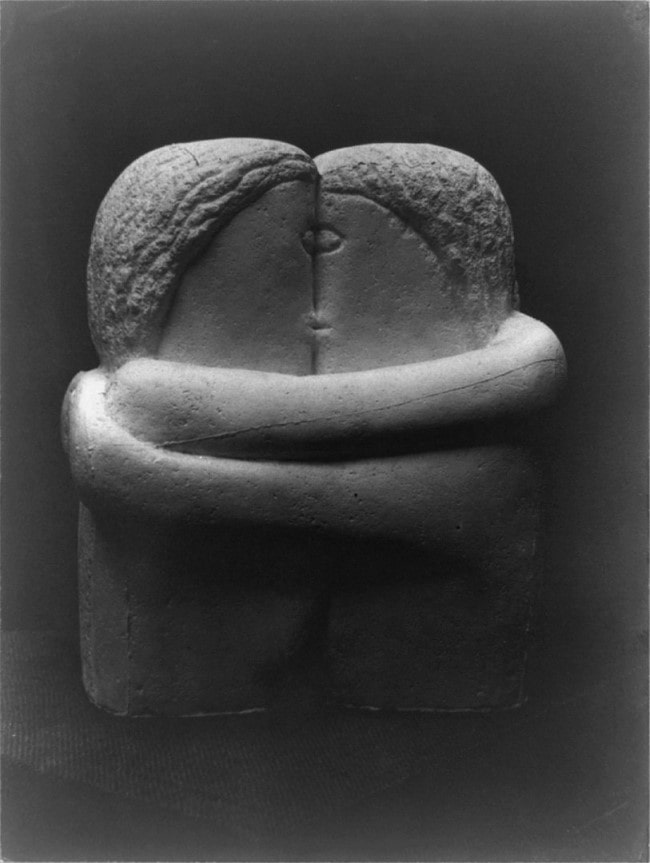 After a decades-long legal battle over a Constantin Brancusi statue in Montparnasse Cemetery, the French state has won. As reported by ArtNews, "In July, a French court deemed the marble sculpture, titled The Kiss, a historical monument and integral component of the tombstone it is installed atop, barring its removal from the funeral grounds… For over a decade, the Russian heirs of the woman buried beneath the gravestone had been seeking permission to export the artwork to Russia." The work was originally commissioned in 1909 by a Romanian doctor to decorate the grave of his lover, the Russian student Tatiana Rachevskaïa who took her won life. "In the century since its creation, the sculpture, which depicts two abstracted lovers in an embrace, has become one of the most popular attractions of the cemetery, drawing thousands of Brancusi admirers a year."
View this post on Instagram
The French Spiderman is back. Urban climber Alain Robert has scaled another soaring skyscraper in Paris, this time as a protest over inaction about climate change. In advance of the COP26 climate conference that will be taking place in Glasgow in November, Robert climbed the 160-meter, 38-floor Alto Tower in the Defense district west of Paris. Why France instead of Scotland then? According to EuroNews, "Robert is not allowed to climb buildings in Britain due to two injunctions for past stunts. "I have two injunctions that could lead me to a life sentence and a restraining order that could lead to a five year sentence," he told the Associated Press. The 2015 United Nations Climate Change Conference took place in the French capital and led to a series of international commitments on climate known as the Paris Agreement. But Robert felt "not much has been done" since then. "It's true that there was the COVID in the meantime but we still have the impression that climate change is not taken seriously," he said."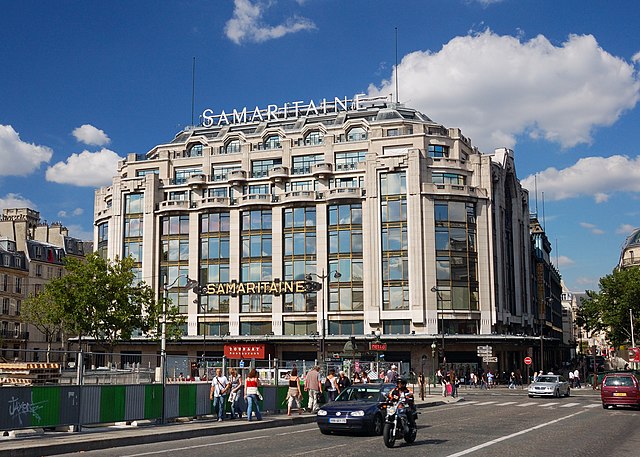 You've heard all the buzz about the Samaritaine department store and the new Cheval Blanc ultra-luxe hotel. But did you know that there are public housing units inside? As described by Bloomberg CityLab, "The 96 affordable units atop the renovated La Samaritaine department store offer world-class views in one the city's priciest neighborhoods for about $500 a month." The LVMH luxury conglomerate owns the complex, having embarked on a hugely expensive renovation and expansion years ago. Why the housing units? "Costing 23.7 million euros to construct, the new housing is part of an ongoing plan from the administration of Mayor Anne Hidalgo: not just to augment the number of affordable homes in the city, but also to prevent further social segregation between high- and low-income areas. The impetus for this drive does not come from Paris City Hall alone. Since 2000, a national Urban Solidarity and Renewal law has stipulated that French cities whose housing stock does not consist of at least 20% public housing must pay a substantial levy."
Lead photo credit : Baguette (C) Bas Peperzak, Unsplash
More in architecture, Art, France, News, Paris, Statute, Trending
---
---