Where to Enjoy Champagne in Paris
It's the most wonderful time of the year – the festive season! Hanukkah, Christmas, Kwanzaa, and New Year's are all upon us, and what better way to indulge in celebration than to pop open a bottle of bubbly in Paris?
"Come quickly, I am tasting the stars!" said Dom Perignon when he first tasted the gorgeous, sparkling taste of what we now call champagne. And France's Napoléon Bonaparte knew the value of this precious liquid, too, and indulged in it regardless of occasion or emotion. Napoléon once said: "I drink Champagne when I win, to celebrate…and I drink Champagne when I lose, to console myself." Shortly before his time, champagne first came to be associated with royalty, in the 17th century. It's no wonder we all feel just a little bit fancier when sipping on champagne – it's the drink of kings and queens (but leaves some of us acting more like court jesters).
Whether you're celebrating or commiserating in a Grinch-like way, you don't have to look far to find festive places to fête (or moan about) the season when you're in Paris. There is an abundance of excellent places to sip on champagne, reminisce about the good times, and look forward to those ahead as you sip on the fizzy drink while decked out in something stylish and seasonally appropriate. Here are some of our favorite places to enjoy bubbly in Paris.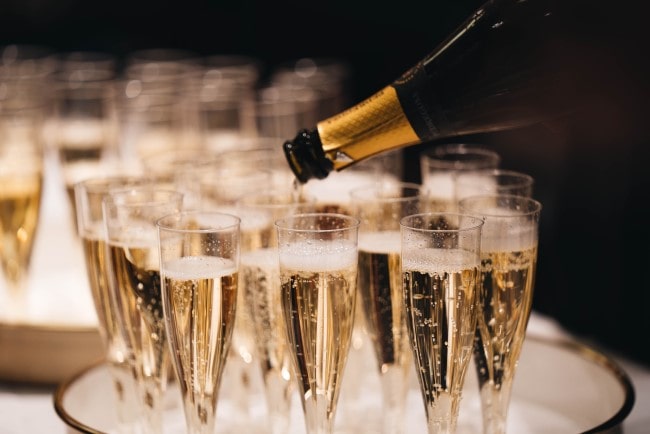 117 Rue Lauriston, 75116
Located at the corner of rue Lauriston and the rue Saint-Didier – a hop, skip and jump from Trocadéro – is the bar of Dokhan's hotel. The bar boasts the only champagne bar in Paris with 60 types of champagne available. Local Parisians praise this champagne bar for having the best variety of champagne in the entire city.
View this post on Instagram
177 Rue Saint-Denis, 75002
It doesn't get much better than Ma Cave Fleury in the 2nd arrondissement on Rue Saint-Denis. It's the best place in Paris to taste and buy organic and biodynamic champagnes and wines, and Parisians praise this spot for its enviable vibe. You won't want to miss this place as you sip your way through the city. On any night, bundle up or dress down and sit on the lovely terrace with friends or your amour to revel in one of Paris's greatest pleasures: Living the good life with a good drink. Try one of their flights of 3 Cuvées for a special treat.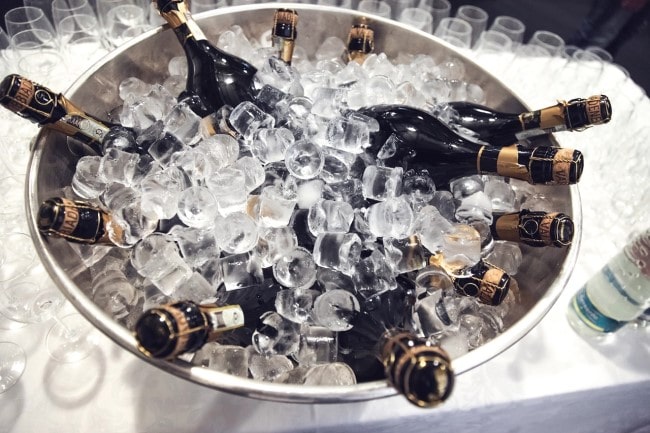 22 rue de Savoie, 75006
Take the metro to Saint-Michel or Odéon and head to Dilettantes, where you'll find a vast array of champagnes to suit all tastes. Here, hundreds of bottles rest in chilled-to-perfection comfort.
Dilettantes also offers various tasting workshops in a stunning 17th-century cellar that will have you feeling as if you've stepped back in time.
78 Rue Vieille du Temple, 75003
At Café La Perle in the Marais, you'll find bubbles and light bites. It's the perfect stop for a refreshing pit stop while you're sightseeing around the City of Light and taking in the Marais and all that the neighborhood has to offer.
View this post on Instagram
41 Av. Montaigne, 75008
At L'Avenue, you'll find elegant meals to pair with your bubbles. L'Avenue is known for being "chic and glam," so if you're looking for a glamorous Parisian experience – this is your spot. Pair steamed cod or prawns with "R" de Ruinart; this is priced similarly to their blanc de blancs, but it's a blend of all three traditional champagne grapes (chardonnay, pinot noir, and pinot meunier). If exclusivity is your thing, be sure to order the "R" de Ruinart, as it's not available in the U.S.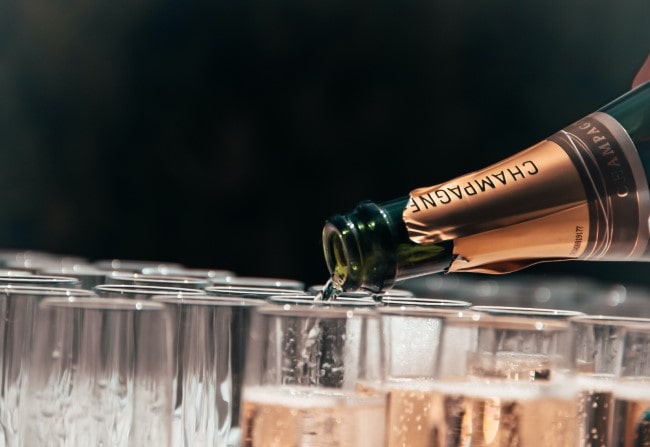 14 rue Crespin du Gast, 75011
This authentic rooftop in the 11th is an excellent pick for a night out on the town with friends or your special person. Nestled on a calm, hidden street, Le Perchoir is an oasis in a big city like Paris. The only problem here is deciding which champagne or cocktail to order.
Champagne Bar at the Eiffel Tower
Champ de Mars, 5 Av. Anatole France, 75007
Does it get more Parisian than tasting champagne at the top of La Tour Eiffel? Je dis: Non. Here at this gorgeous champagne bar atop the most iconic symbol of Paris, you can enjoy some bubbly along with postcard-perfect views of the City of Light. Go at night for the most sparkling, glittering of views.
Lead photo credit : glass on champagne © Jaeyoon Jeong, Unsplash
More in Champagne, champagne in paris, Drinks, wine
---
---