La Rentrée in Paris: Restaurant and Food News
As diners get used to Covid-19 restrictions, life in Paris resumes its course. Restaurants, terraces, bars, parks and gardens as well as museums and chateaux have gradually reopened. Here are some of our food picks of the season. Stay safe and let's give a boost to the restaurant industry. Vive la rentrée!
"I gave up drinking once. It was the worst afternoon of my entire life!" —Humphrey Bogart
With "woke" attitude, and to celebrate their 100th anniversary in Paris, the third Petrossian Paris boutique launches, six years after the incredible success of Boulevard de Courcelles. Of course, Petrossian's flagship is the historic shop at 18 boulevard de La Tour-Maubourg, helming a number of other fashionable enterprises, corners, boutiques, and restaurants not only in  Paris, but also, Brussels, New York, Los Angeles and Las Vegas. This new "Eden for Epicureans," open from 10am to 7pm, is the place to meet, eat, taste, repeat, at the chic bar – or take away.
On the menu: terrific tagliatelle or potato with caviar (€21); smoked fish (from €32); Eggs Benedict / the best smoked salmon in town (€22); Tante Irina's Tasting Plate (€44). Or, pop in for caviar tasting (prices vary), salads, pâtisserie maison, and shots of Vodka Petrossian au Caviar by Guillotine-France (€15). 
For the décor of the new venue, Petrossian commissioned Studio MHNA, who featured marine elements, like the foamy waves breaking on the walls. Marvel at the unique porcelain chandelier – a sculptural ballet of 78 sturgeons.
In 1920, the Petrossian family presented caviar to the French. Here's an exciting new experience. Discover or rediscover the delicacies of this inspirational 100-year old brand, now serving caviar street-food style.
128 rue de la Pompe, 16th
Metro : Victor Hugo,
Open from 10hrs-19hrs. Closed Sunday, Monday
Tel: 01 85 14 68 60
Alexandre Marchon– the self-taught chef and former publicist– is launching his first address ("where I have total freedom to create my neo-gastronomy"). He sharpened his knives as a private chef, consultant, and at excellent maisons such as Caminito (2nd), Mr Culbuto (20th), and Polichinelle, (15th). The airy Akira Studio designed contemporary space (with glass pod chef's office/open kitchen) is perfect for long, languorous dinners. Or, pick up the Sunday chicken (just order "PDD," Poulet de Dimanche). On Marchon's menu seasonal vegetables play the leading role and fish and meat (organic of course) are perfect accompaniments! Wines are biodynamic/natural, and chocolate comes "bean to bar" from the in-house choco-cave. 
161, rue Saint Maur, 11th
Tel: 01 47 00 63 97
Metro: Goncourt/Belleville
Terrace
Lunch €21-€25, Dinner €39-€79, Tasting Menu €39
Closed Saturday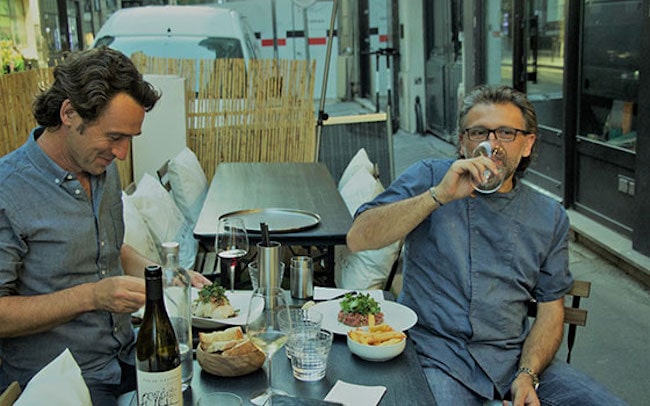 Just off Place Vendôme, Bruno Doucet presents, in collaboration with Sébastien Pradal, La Petite Régalade, replacing La Pascade. "We're offering more bistro than bistronomic cuisine, with egg mayo or steak tartare," explains chef Doucet. "There's an average ticket of €25-30 for lunch and €30-42 for the evening," he adds. Around the corner everybody's favorite bistro, La Régalade Saint Honoré, is transformed, following water damage suffered during le confinement. "Come and see it, we're open 7/7. We've given the old girl a new look" says the chef. In addition, "we're reducing the number of tables and using tablecloths at night, to add a little romance!" he grins. Posher than this you can't get.
14 rue Danou, 2nd
Metro: Opera
Tel : 01 42 60 11 00
Average € 65-70
Closed Sunday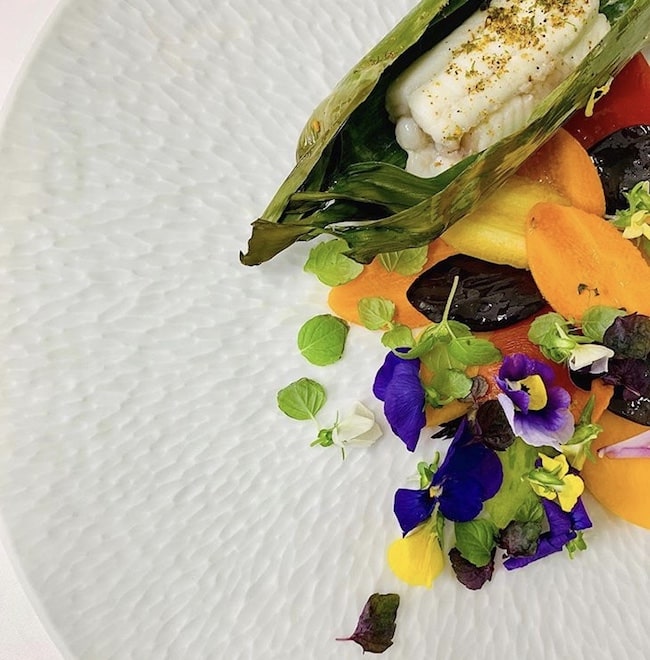 "Mo is for Mo (ry) and Suke in homage to (Ya) Suke, the first and only African Samurai in Japan!," explains Mory Sacko. (Remember him from Mandarin Oriental with Thierry Marx, Edo, Palais de Tokyo and M6 Top Chef Edition 11?) "This restaurant is my Ikigai (reason for living)," he admits. Expect African cuisine enhanced with Japanese and French inspirations, a fusion of cultures, a "cuisine de creation." Migration (€90) offers stick Rice with okra and caviar, sole wrapped in banana leaf or beef with tamarind mafé sauce etc. Night Flight (€120) showcases chicken yassa, turbot and plantain, and prawns with miso. Lunch is €45 and, get ready for some seriously hip Omotenashi – the art de reçevoir Japanese style. Intriguing, eh?
11 rue Raymond Losserand, 14th
Tel: 01 43 20 21 39
Metro: Gaité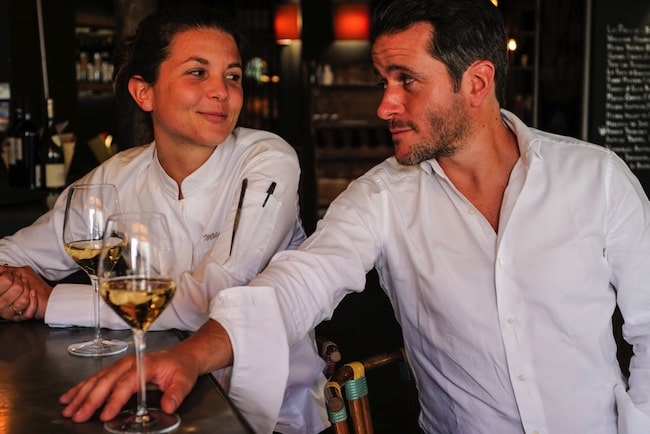 Mélanie Serre, talented former Executive Cheffe at L'Atelier Robuchon, opposite the Arc de Triomphe, now teams up with a friend who took over the iconic bistro Louis Vins. There's three options: counter, wine bar, restaurant. On the menu you'll find Breton brill, Aubrac beef and accents on seasonal vegetables – vegetable pot au feu, anyone? Average spend about €39 + fabulous wine card. A Tour de France of the best of the best, the maison lives up to its name. 
9 Rue de la Montagne Sainte Geneviève, 5th
Metro: Maubert-Mutualité
Tel: 01 43 29 12 12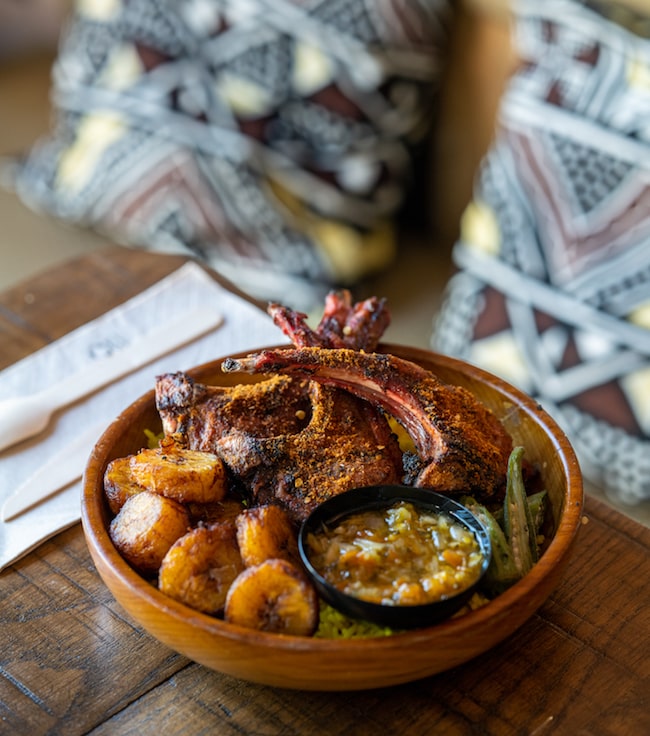 A family concept, embracing the bonding of siblings from Guadeloupe and Cameroon. Following the lockdown, this reopened canteen is dedicated to Afropean "afrodisiaque" street food. Choose to dine in, curbside pick up and/or delivery via Deliveroo and Uber Eats. Chef Rudy Lainé's brilliant career takes in Fauchon, Le Grand Véfour, Restaurant Laurent, and Le Jules Verne. Always on the go, Rudy's curious, never stops asking questions, developing his culinary knowledge, discovering new spices and new ingredients. He works in close collab with brother Joël, in charge of production, and a fine pastry chef, to boot. There's also the Afrotruck chez Monoprix – at 16 rue du Faubourg Montmartre, 9th and The Foodtruck.
177 Quai Valmy, 10th
Metro: Louis Blanc
Tel: 06 26 83 02 06
Closed Sunday & Monday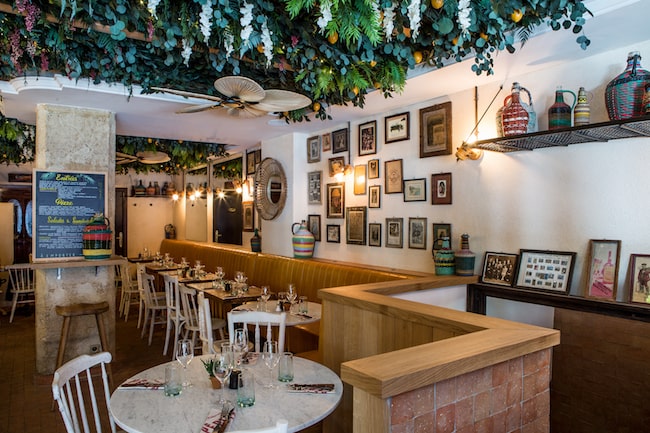 Saveriu Cacciari, from Corsica, launches his fourth Parisian address after Alivi, Chez Minnà and Alma. 
For this sunny Mediterranean neo-brasserie, DOD architects has created "La Dolce Vita" decor showcasing southern Italy. Read terracotta tiles, raw and recycled wood, marble and rattan, and antique flea market finds. Gorgeous! From the brass counter look up at bucolic foliage evoking fond memories of that shepherd's hut you discovered in the Corsican maquis. 
Chef Julien Bonci swears by virtues of the Mediterranean diet, based on fruits, vegetables, legumes, aromatic herbs, virgin olive oil, fish, and a little meat. And wine? In reasonable quantities! Products are natural and organic, whenever possible. Menu items include burrata, gazpacho, 100 percent Bellota pata negra, beef cecina, pizzas, mortadella, arugula, candied tomato, Tallegio cheese, parmesan, pesto, bulgur, pomegranate, hummus, chiffonade de Gouda truffé. For dessert? Tiramisu and Panna Cotta. To drink? Cocktails, Mocktails and organic juices.
Starters €5- €18 – pizzas €9 – €15 – salads €16 – desserts €8
88 boulevard Saint-Germain, 5th
Metro: Cluny La Sorbonne
Tel: 01 56 81 92 87
Open 7/7 from 11am-11pm
Brunch Saturday & Sunday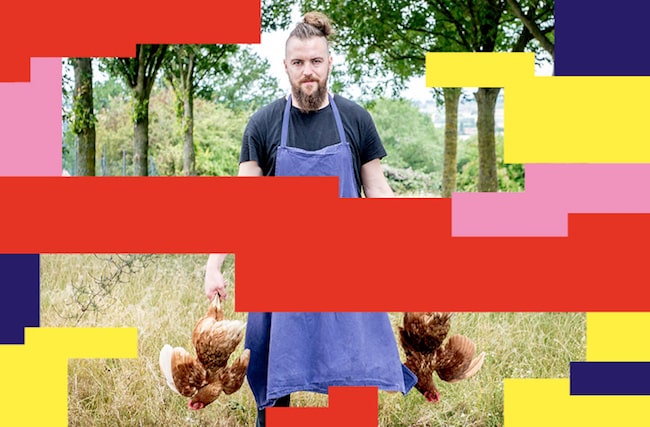 With agitator young attitude– not to mention a new date, new location, and new director, Romain Raimbault– we're celebrating autumn's most exciting culinary fest. "A chance to meet and discuss our favorite subjects together, such as agriculture, fishing, breeding, gastronomy, we'll be predicting the restaurant styles of tomorrow (more food trucks) in the company of top foodie artisans, wine and beer, in a hip and happening atmosphere," explains Romain Raimbault. "Let's stir it up!"
From 12th-15 September, 2020
Parc Floral de Paris,
Route de la Pyramide, 12th
Metro: Château de Vincennes
Want to be inspired by more French foodie experiences and enjoy classic French food, wine and recipes? Head to our sister website on Taste of France here.
Lead photo credit : Petrossian, Paris 16eme , Rue de la Pompe. Credit © Petrossian
More in Eating in Paris, restaurant
---
---
Comments