Guy Savoy : Sebillon : Lenôtre Salutes Jean Cocteau : Thanksgiving Chez Flora : Best Fishes 3 & Guy Martin's Masterclass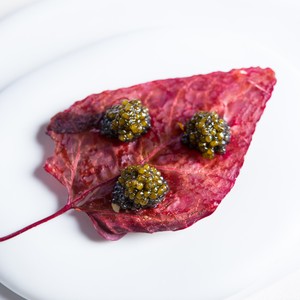 We meet opposite the "flagship" restaurant, Mr. Savoy is across the road this morning because he's transforming the 16 -seater "Private Dining Room" to a dedicated oyster area. "It will be different," he promises.
For three years the issue of relocation to the left-bank, overlooking the Seine, has been much discussed. "Well, normally we move next March," he smiles. « rue Troyon », he points a finger to the Jean-Michel Wilmotte decorated space across the road, is closing for decoration in December and will re-launch as a fish and seafood restaurant.
Discover Guy Savoy here.
There's still time to book for a sublime lunch or dinner. "Caviar and potato served on a delicate autumn leaf : Oysters en nage glacée : Egg "surprise" white Alba truffles: Hake macaronade: the signature artichoke and black truffle soup with warm brioche over which melts mushroom and truffle butter: Gamey Palombe (wood pigeon) "poached-roasted" salsify and hazelnut:
Sylvain Nicolas, Young Sommelier 2015 Gault Millau, suggests bottles or glasses to match the cuisine. From Champagne Guy Savoy Blanc de Blancs via Romanée Conti 1996 to Barolo 2010 Mauro Molino and a perky Poire William.
Cheese from Mme. Quatrehomme: Then short and sweet desserts: figs, raspberries, almonds: Chocolate Black Ball: Café: A trolley of ice creams, sorbets, pastries.
On the next table a Captain of Industry celebrates his birthday, Mr. Savoy brings him, discreetly, a beautiful birthday cake.
Behind the wooden doors of this maison the chef has created an Auberge of the XX1 century. What will happen when he crosses the Seine ? Exciting !
Stay tuned ……
Guy Savoy,
Rue Troyon, 17th
T : 01 43 80 40 61
M : Charles de Gaulle Etoile,
Valet Parking
Shut Sat lunch-Sun-Mon
Average spend from 185-360€
And also :
Restaurant Guy Savoy
Caesar's Palace Hotel and Casino
Augustus Tower, 2nd floor
3570 Las Vegas Boulevard
Las Vegas, NV 89109
(877) 346-4642
Happy Birthday Sebillon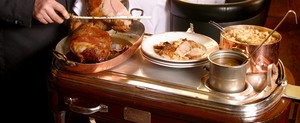 Sébillon, elegant brasserie/bar, founded in 1914 by Charles Sébillon, a brisk walk from Le Palais des Congrès and Porte Maillot.
Since 1984 Gérard Joulie is at the helm. The house signature dish, tender milk-fed Allaiton de l'Aveyron leg of lamb is legendary, so do book ahead. Carved in front of you, eat as much as you want, it's matched with perfectly cooked creamy haricot beans.
To celebrate 100 Years of Sebillon the "Menu Exceptional" is served through 30th November. Begin with Lobster Ravioli, follow with Aveyron lamb and finish with Crêpes Flambées.
Match with a big Bordeaux at a bargain price. Côtes de Bourg Château de l'Ebraude 2009 (21€.50) or the remarkable Moulis Top Brillette 2010 second wine of Château Brillette  (34€) And, within the limits of available stocks, Saint-Estephe Chateau Montrose 2007, (80€).
The Sebillon experience is a delightful retro peek at French traditional culinary perfection and the art of service.
Sebillon
20 Avenue Charles de Gaulle, Neuilly,
M : Porte Maillot
T : 01 46 24 71 31
Valet Parking – Open 7/7
Menu Exceptional 50€ + Boissons
Average Spend A La Carte 40€
Lenôtre's Edible Hommage to Jean Cocteau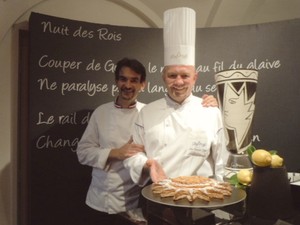 On the 50th anniversary of Jean Cocteau's death, Guy Krenzer, Lenôtre's brilliant double MOF Head pâtissier showcases the Mediterranean influences of the charismatic author, artist, designer, with the traditional Galette d'Epiphanie.
« Having lived and worked in Nice (Le Négresco with Jacques Maximin) I wanted to pay my respects to Cocteau's influence on the riviera », he explained one day last week at his Galette Tasting.
Le Galette du Rois, with a tiny fève hidden within, celebrates Twelfth Night.
Krenzer's take on the galette is shaped like a Cocteau signature sun. The recipe,  southern flavors, an ode to tangy Menton lemons.
The base is lemon shortbread, with a thin layer of lemon custard, add Genoa almonds, lemon zest, a dash of limoncello, top with toasted almonds and serve with fresh caramelized pineapple.
Lenôtre's wine wizard Mâitre Sommelier Olivier Poussier (Meilleur Sommelier du Monde 2000) suggests matching La Galette with a wine from the South of France :
Côtes de Provence Blanc, Cuvée Clarendon Domaine de Gavoty 2001 – Roselyne Gavoty. « The old vines produce a delicious wine, aromatic, round and mineral », says Monsieur Poussier.
Jean Cocteau (1889-1903) was a foodie. He loved Steak au Poîvre at La Bœuf Sur Le Toit Brasserie, Paris, dined at Le Grand Vefour, where a table is named for him, with the likes of Coco Chanel, Pablo Picasso, Jean Marais and Colette. And La Méditerranée, place de l'Odeon, is a brasserie/ museum to his memory.
Chez Lenôtre there's a limited edition collection of reproduction Cocteau porcelaine fèves (39€). Whoever finds the feve is King for the night !
Read more about the man, the myth, the icon go here.
Galette Jean Cocteau: 59€ for 8 to 10 people
Available from 2 January 2015
Flora's Thanksgiving Pecan Pie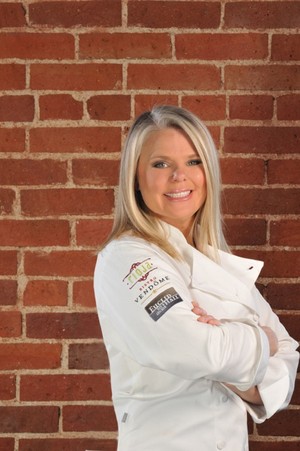 Auberge Flora's chef/owner Flora Mikula (ex-Alain Passard), will be cooking USA style with her friend Jennifer Jasinski, chef/ owner of four Denver restaurants . « Our Thanksgiving dinner honoring American cuisine, will be très convivial, the menu based on roast turkey and pecan pie », says Flora.
When ? Thursday November 27th from 19.30
Price ? 45€ without boissons.
And, why not « Get a Room » chez Flora ?
There are 21, chic and stylish, created with love by Flora and interior designer Sébastien d'Evry on three floors with three themes :  Bohemia : Vegetable Garden : Nature. Each room has free Wi-Fi access, an iPod docking station and flat-screen TV with satellite channels. All chambres have private bathrooms, shower, hairdryer and fragrant freebie products.
Early Booking Offers from 100€
L 'Auberge Flora,
44 Boulevard Richard Lenoir 11th
M : Bréguet-Sabin/Bastille,
T : 01 47 00 52 77
BEST FISHES :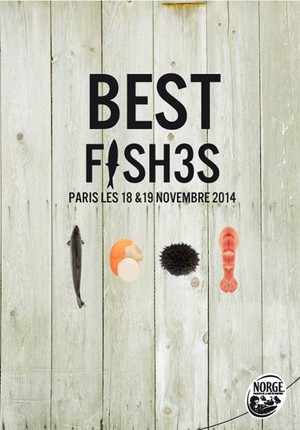 In Paris, a superb and exciting opportunity to test the cuisine of three talented young out of town toques.
Reserve for the 3rd edition of Best Fishes at a secret address:
Mauro Colagreco (Le Mirazur, Menton) Alexandre Couillon (La Marine, Noirmoutier) and Loïc Villemin (Toya, Faulquemont, Lorraine) showcase the best of Norway with a succulent Seafood Bar a prelude to dinner by the three chefs (six-hands !), each dish a unique treat for the tastebuds.
Dinner : 65€ – Sea-food Bar opens at 19hrs
Dinner : 20.30
65€ including boissons.
Diary Date :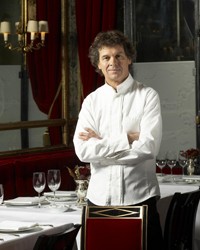 Guy Martin's bespoke Culinary Christmas Masterclass
« La Terrine de Foie Gras de Noël declinée en 2 recettes ».
L'Atelier de Guy Martin,
35-37 rue de Miromesnil, 8th
M : Miromesnil
Friday 5th December, 2014
350€ per person.
Leave a reply
Your email address will not be published. Required fields are marked *