Chalet Des Iles : Citrus Etoile : Angelina : Wonderful Time
Chalet des Iles : A bucolic idyll in Paris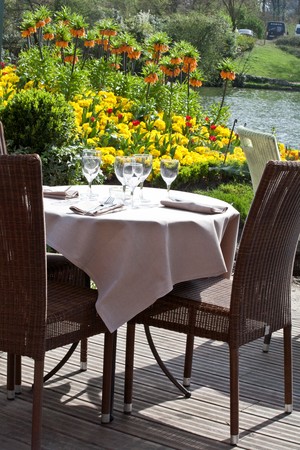 Copyright à indiquer pour les photos du chef ©Agence Prad's Com
Chalet des Iles, built as a gift from Napoleon 111 to Empress Eugénie. Not only that, he had the whole chalet, designed by architect Seiler, schlepped from Bern, Switzerland, in 1857. Originally only for the use of the owners, when it opened to the public Proust and Zola used to pop in frequently as did, and do, le tout Paris to-day.
"It's was a 2nd empire jewel", explains owner Raphael de Montremy, motorbike champion, sportsman and restaurateur (Le Petit Poucet: Café de l'Homme, La Mediterranee etc.) "We revised and corrected it, keeping the spirit alive, conserving the flora and fauna including the peacocks and ducks, bien sûr", adds de Montremy.
Beautifully renovated after a fire in 2011, architects Bruno Borrione and Caroline Lory preserved the Ralph Lauren style "pavillon de chasse".
Inside, club atmosphere with roaring log fires in winter. Wonderful portraits, cute tschokes, leather armchairs. Outside, airy, spacious flower and herb terraces wrap themselves around the lake, "feet in the water".
Chef Cedric Poncet's seasonal dishes are often punctuated with his fetish herb, thyme. « You can do so much with it, sweet or savoury », he smiles. « We're on an island, so I create menus influenced from here and there, say, un roulade d'aubergine with fresh goat cheese, roquette and pistou. Sea-bass tartare, lait de coco, tartare d'algues to give it un éclat. Chalet Burger with Pommes, coin de rue. Cheesecake : Sablé Breton, Mont Blanc du Chalet ».
Go now for Sunday Brunch, with roast chicken and gratin dauphinoise : salad buffet,  divine desserts. Post lunch, make new best friends playing petanque, row a boat around the island to burn off the calories. Poncet says they'll be clowns, but I'm not sure if they're the circus ones or the BCBG's who love this place so much.
Prefer to picnic : tell them in advance, your wicker basket will be waiting. This is the perfect picnic location.
Return for lunch or dinner : Keep Island attitude, order a gentle rosé from Ile de Poquerolles 2012 glass 6€ Bottle 26€
If he doesn't propose au Chalet des Iles, he never will !
Lac inférieur du Bois de Boulogne, Porte de la Muette 16th
Parking and Valet Parking
T : 01 42 88 04 69
Open 7/7
Sunday Brunch 42€
Citrus Etoile – California sur Champs Elysées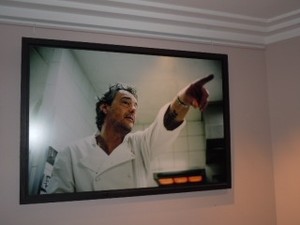 California's a major influence on French super-chef Gilles Epié's life and cooking. As head chef at L'Orangerie, LA, he was dubbed "American Frenchie", and, between cooking for Bill Clinton, Arnie, Richard Gere, Sharon Stone & Co., Gilles wed Elite supermodel, Elizabeth Nottoli.
In 2005, wanting to give their family a Frenchie way of life, the Epiés returned to Paris and launched "Citrus Etoile".
"I cook for people who love to eat, but hate to gain weight. In California I discovered a vast industry of thin:  skinny isn't just a trend it's the international culture now", he explains.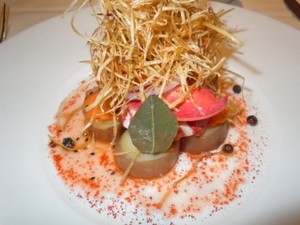 From Epié's "Album Printemps 2014" choose : Asperges Blanches, red onions, lime velouté, with sweet touches of eclats de dragées : Blue Lobster, lait de coco et douceur de wasabi : Cold crab, petitppois, & truffle soup. Follow with Plat du Jour according to the market: Perhaps, line caught turbot `a la plancha, morilles : Carré d'Agneau des Alpes, corn ravioli, minted peas and Taggiasche olives : Roquefort en terrine precedes mouthwatering desserts « Le Citrus » Millefeuille with vintage rum,  plump raisins : Tarte Chocolat Grand Cru, piment d'Espelette, iced passion fruit pulp.
Excellent welcome from Mme Epié and her team. Wines to drink there and buy/taste from the boutique/cellar:
6 rue Arsene Houssaye, 8th
T: 01 42 89 15 51
M: Charles de Gaulle/Etoile
Shut Sat-Sun
Menu de Saison 49€
Menu Découverte 80€ + A La Carte
Valet parking
And Le Frenchy's at CDG Airport
Angelina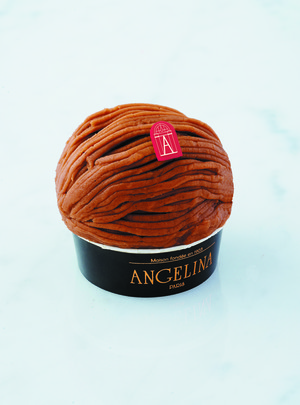 Is now a left-bank girl, located in a divine pastel pink boutique created by hip French-American designer Bambi Sloan.
To celebrate the launch taste Babylone the mouthwatering new pastry, biscuit base, dacquoise aux amandes, mousse fondante a la vanille, confit de framboises, strawberry marshmallow, exclusive to LB Angelina !  It's an hommage to rue de Babylone, once home to YSL, at No. 55. Check out signature Mont Blanc : Paris New York : Saint Honoré : Fraisier : Tarte Framboise-Pistache and refreshing Tarte Citron. Yum ! See you there?
Boutique Rive-Gauche,
108 rue du Bac, 7th
M: Rue du Bac,
T: 01 42 22 63 08
Open 7/7
Website
Wonderful Time: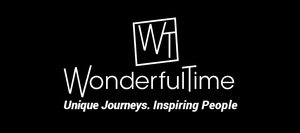 A newly launched site mission statement: "You love to travel but hate being a tourist".
Founder and CEO Stéphanie Hajjar explains: Although Paris is the world's top tourist destination, there are not enough super-luxurious and exciting tourism options in the city. We've gathered together a team of experts to guide clients, in French and English, behind the scenes into areas they would normally only be able to dream about".
Wonderful Time offers a choice of at least 37 "meetings with remarkable men" taking in gastronomy, wine appreciation, fashion, lifestyle, all take place in luxury lofts, wine cellars, private homes.
Who could turn down a private visit to a château? Or a peep behind the scenes at lunch/dinner with a famous French gastronomic critic.
Puzzled by the rules of French Etiquette? Help is at hand. For Odile, who chose to discover the secrets of Parfumerie Culinaire, "it was a convivial experience I will never forget".
Groups are small and friendly: a great way to make NBF's (new best friends) and discover hidden sides to your favorite city.
Wonderful time on Twitter @_WonderfulTime_ and Facebook.
Leave a reply
Your email address will not be published. Required fields are marked *