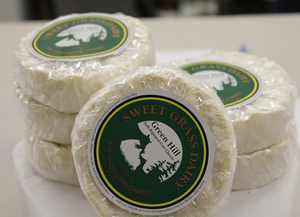 Anyone who loves food knows all about the importance of terroir—a word that means soil, yet also encompasses an idea: That a product made from the soil, climate, animals, and traditions of one place cannot be exactly replicated in another place in the world. An Epoisse (that wonderfully beefy-funky cheese) can never be duplicated outside of Burgundy.
Trouble is, many of the signature cheeses I love in France simply don't taste as good to me when I buy them at home. By the time they get to my table, they've gone from irresistibly aromatic and bell-ringingly sharp to downright ammonia-y. A cheese that should bulge, like Brie or Camembert, runs all over the table instead.
The solution? Certainly, buy French cheeses that travel well. These include firm, aged cheeses, such as Ossau Iraty or P'tit Basque (sheep's milk cheeses from the Pyrenées) and Comté (a cow's milk cheese from the Jura).
But for cheeses that don't travel well—which can include those with soft bloomy rinds or washed rinds, for instance—consider getting a handcrafted U.S. look-alike. They won't be exactly like the cheese you covet; after all, they have their own terroir, and their own charms. But since they're made in similar styles, you'll likely find a winner.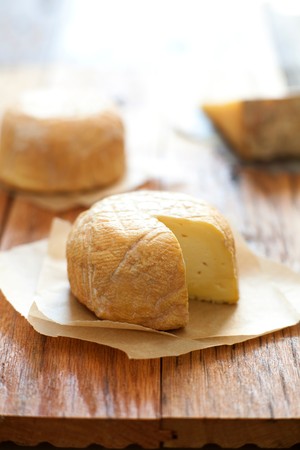 • If you like Époisse (from Burgundy) or a Munster (from Alsace): These are known as washed-rind cheeses: As they age, their rinds get rubbed or washed with a solution (often of salt and water, though sometimes of a local product such as beer, wine, or brandy). For a great, widely available washed rind cheese, look for Red Hawk Cheese from Cowgirl Creamery (I find it at Whole Foods).
As a bonus, this one is a triple-cream cheese—so it combines that extra richness you get in, say, a St. André, with the amazingly bold, sharp, and irresistible saltiness of a washed rind cheese like Epoisse.
• If you like Brie or Camembert: Ask your cheese monger for a bloomy rind cheese, such as Sweet Grass Dairy's Green Hill cheese. With its intriguingly sweet and lusciously buttery flavor, this treat from Georgia is one of my all-time favorite U.S. Camembert look-alikes.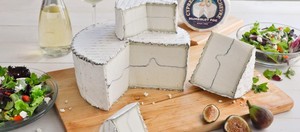 • If you like semi-ripened goat cheese: Tired of the one-dimensional tang you get from the generic fresh (that is, rindless) goat cheese sold in tubes at the supermarket? What you want is a semi-ripened (or semi-aged) goat cheese—these are cheeses that have been aged enough to develop a soft rind. Many semi-aged U.S. goat cheeses are available, but you might have to go to a committed cheesemonger to find one. A few of my favorites include Humboldt Fog from Cypress Grove or Bijou from Vermont Creamery.
Photo Credits:
• Red Hawk Cheese courtesy of Cowgirl Creamery
• Green Hill Cheese courtesy of Sweet Grass Dairy
• Humboldt Fog by T. Depaepe, courtesy of Cypress Grove
Wini Moranville is the author of The Bonne Femme Cookbook: Simple, Splendid Food That French Women Cook Every Day, and the co-author of The Braiser Cookbook. Follow Wini on Facebook at Chez Bonne Femme.