Top Picks for La Rentrée 2015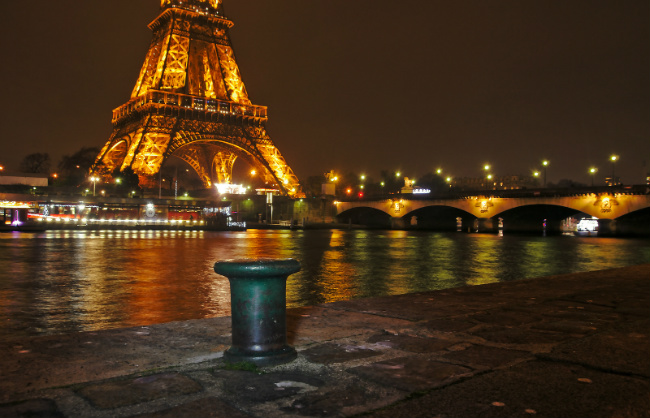 It's that time of the year again. Vacation is over, the kids go back to school, and offices open up again. It's la rentrée in Paris, sure, but that doesn't mean the fun is over. This September there are more than enough happenings in Paris to take the edge off getting back to the grind.
Culture buffs can rejoice that the rentrée means new exhibits to explore. The Maison Européenne de la Photographie is hosting a photo exhibit on the US with work by Jean-Pierre Laffont. Meanwhile at the Fondation Henri Cartier Bresson, Canadian photographer Jeff Wall is hanging his show, "Smaller Pictures," beginning on September 9.
For something a bit more historical, the Institut du Monde Arabe is opening a new exhibit on the Egyptian god Osiris and other mysteries from ancient Egypt. If that's not enough to keep the little ones entertained, then take them to the Palais de la Découverte for a trip back to the Jurassic and Cretaceous and the infamous dinosaurs that once lived on earth, opening September 20.
Parents, however, might want to leave the kids home for the new exhibit at the Musée d'Orsay, starting on September 22, focusing on prostitution in France from 1850 to 1910.
A few lesser-known venues are also hosting some worthwhile exhibits, like the Musée Jacquemart-André. Starting September 11, visitors can surround themselves in portaits from the court of the Médicis, the Italian nobility that married into French royalty. Fast forward a few centuries to check out an international endeavor, "Hey! Modern Art and Pop Culture / Act III" at the Halle Saint-Pierre in Montmartre, beginning September 18.
From September 5-12, Paris is also hosting its third annual Paris Design Week with events scheduled all over town. Look for gallery openings and shows in public spaces like the Carrousel du Louvre and the Galeries Lafayette all week-long.
After all of that culture-seeking, you might need a bite to eat. A few newish restaurants might be worth checking out on the ever-changing food scene in Paris. Down by Bastille, Restaurant Na/Na (10 rue Bréguet), recently opened this summer, offers fresh, seasonal dishes on their ever-changing menu. For something simpler, Restaurant Faggio (72 rue Rochechoart) in Barbès takes a stab at pizzas, with a few tempting variations including figs, hazelnuts, and cured pork cheek.
Afterwards, if you missed the opening of Une Glace à Paris this summer while off at the beach, head to the Marais for a scoop of ice cream or sorbet by M.O.F. Emmanuel Ryon (15 rue de Sainte-Croix de la Bretonnerie). Actually, you'd better get two scoops.
Or you can head to newly opened Broken Biscuits (10 Passage Rochebrune) in the 11th. It's the latest in cutesy boutique coffee shops in Paris that also happens to serve up homemade pastries.
For dining out at night, be on the lookout for the new restaurant at the Paris Philharmonic, called Le Balcon. If you're planning on seeing a show at the Jean Nouvel-designed venue, book dinner starting September 3 with dishes elaborated by chef Karil Lopez (of Le Cristal de Sel and Le Bristol).
As the long summer nights shorten quickly, it's time to think about heading to the theater, and this rentrée, the Opéra Bastille is the place to be. Starting this month, both "Madame Butterfly" and "Don Giovanni" will begin their runs.
For a more relaxed musical experience, the English-speaking group AMTLive! (American Musical Theater Live) is starting up their open-mic season on September 7. Join them on the Péniche Le Marcounet on the Seine for an evening of musical performances, and maybe you'll find yourself on stage belting out a song or two.
If opera and show tunes aren't quite your thing, then try the jazz festival at La Villette. This year, from September 3-13, international artists will take the stage at the Grande Halle de la Villette, the Cité de la Musique, and stages at the Philharmonic. There are also a few events for children, should you have a budding Dizzy Gillespie in your charge.
It's back to work with the rentrée, but that doesn't mean Paris gets any less interesting, and these events are only a few suggestions of what's going on around town.
Top photo credit: Mooring with a view by Zoltán Vörös/ Flickr
Lead photo credit : Mooring with a view/ by Zoltán Vörös/Flickr
---
---