The 10 Commandments of Restaurant Dining in Paris
"A good restaurant is like a vacation; it transports you, and it becomes a lot more than just about the food."  – Philip Rosenthal, Television Writer and Producer.
With the news that a restaurant has asked diners not to wear perfume or aftershave, "to ensure the best experience for you and your fellow diners", an American reader (let's call him JB) writes and asks:
"I'm getting stressed about ordering food in Paris restaurants. I'm coming at the end of the month. I speak very little French and am nervous that I won't know what the heck I'm ordering! I'm very adventurous and won't be too upset if I get something I don't expect. Will the waiters (that speak English) be able to help or explain? How common is it for there to be an English menu? I know I can just memorize a few favorite things in French but if there is something on the menu I might like but don't understand, I'll be upset if I don't order it and someone on the next table has it! Is there a dress code? I need help!"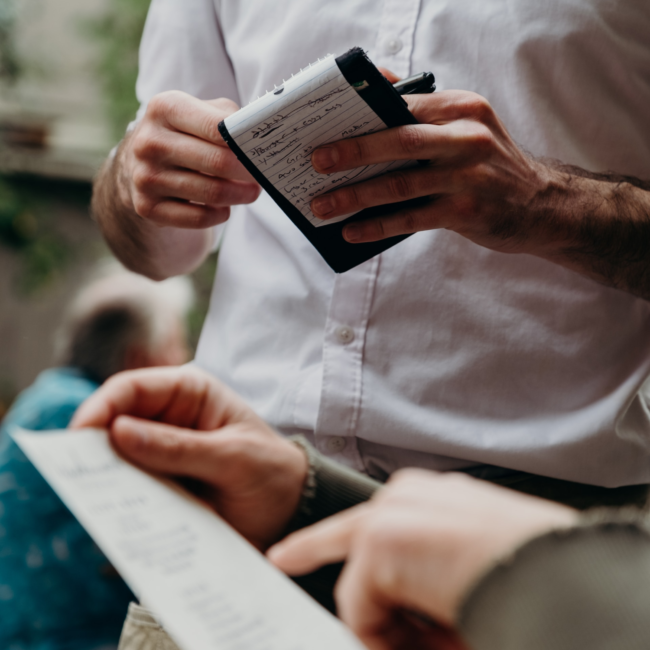 No need to stress, JB! Help's at hand. No, the waiters don't all speak English, but many do. English menus are more in use lately. Just in case, it's a good idea to study the menus online before your restaurant dates and run the text through Google Translate.
The following are BP's "10 Commandments of Restaurant Dining in Paris" that should guarantee a stress-free and deliciously enlightening experience not just in the City of Light and France, but also the world.
1. If you've reserved, make sure you arrive. If you have a problem – telephone to cancel. "These are very difficult times for the industry and no-shows are crippling it", advises Denis Courtiade, maitre d'hotel extraordinaire (author of Pour Vous Servir) at the Hotel Plaza Athenée.
Says David Leibovitz, the pastry chef, author and blogger: "More and more restaurants in Paris take reservations online, if your plans change, please let the restaurant know that you won't be coming… even if it's at the last minute, so they can take other guests or walk-ins."
2. "Look your waiter in the eye. He knows. It's another way to be polite to your waiter: he could save your life with a raised eyebrow or a sigh," advised the late great Anthony Bourdain. Be pleasant to the waiter; it's a difficult craft so respect that.
3. When the waiter arrives to take your order, be decisive; this is not the time to discuss allergies. These should be noted when you arrive.
4. The iPhone? Try to leave it in your handbag/pocket, unless you're an influencer!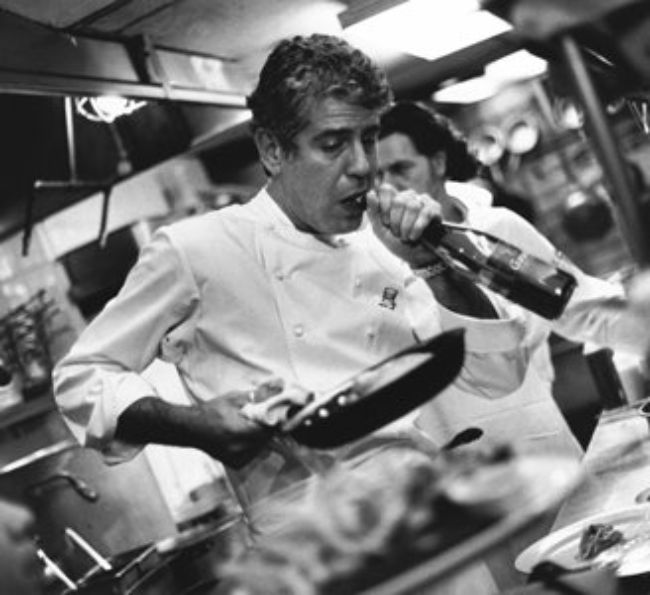 5. About that perfume: Just bear in mind that not everyone appreciates Jean Patou's Joy, Thierry Mugler's Angel or Tom Ford's Ombre Leather with their foie gras, French Onion soup, Boeuf Bouguignon or passion fruit soufflé.
6. Dress codes are quite relaxed these days, but ditch the slides, hoodies, shorts, boob-tubes and backpack. Just do it!  Because La Tour d'Argent, Guy Savoy, Le Taillevent, Le 39V etc. are worth it.
7. Cheese is on most French tables for breakfast, lunch, and dinner. And it's no wonder – in 1962, General de Gaulle said, "how can anyone govern a country with 246 varieties of cheese?" Today cheese (think 400+ available) is usually served at the end of the meal after the main course, consisting of three to 10 types including vegetarian options.
8. "Tipping is always an awkward subject", reflects Mary Deschamps, the CEO of LangUage. "Generally speaking, you're not required to tip in French restaurants. Service is included in the final bill – as are taxes – and waiters are paid a fair wage. However, if you're happy with the service feel free to show you appreciation. For coffee or drinks, leave a euro or two on the table. In a more expensive restaurant, for exceptional service, a tip of 10% to 15% of the final amount (in cash) is appreciated but not compulsory. Nobody will ever come after you to complain that you forgot to leave a tip!"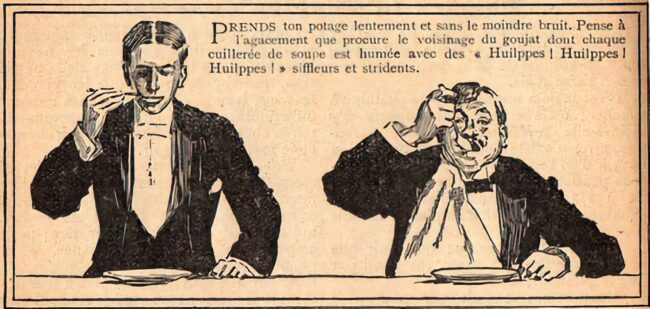 9. When we ask Denis Courtiade, the above mentioned, suave, sophisticated maître d'hotel at the Plaza Athénee, about dress code, he tells us.
"An elegant outfit for ladies, jackets for gentlemen please. The Plaza Athénée, located on Avenue Montaigne, is the haute couture palace. We have an international clientele who are very sensitive to the dress code imposed by our establishment. At certain times of the year, during the various Parisian Fashion Weeks, our guests put on fashion shows of their own – it's very exciting." As for perfume and aftershave, Courtiade says that the Plaza diffuses their own in-house amber fragrance –  a rather strong aroma!  And, he admits, "before each service I dab on some Mont Saint Michel eau de cologne, very discreet. It was the signature perfume of my grandparents, and reminds me of them."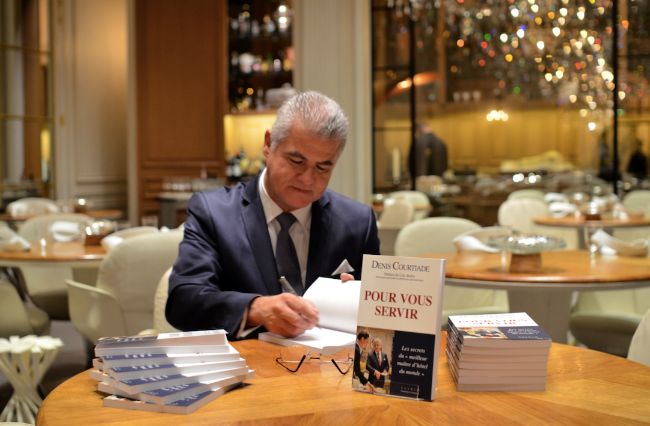 10. "What's the worst offense a diner can commit at the Plaza?" we ask Monsieur Courtiade. "Disrespecting service personnel. I'll give you an example: It's the diner who, the minute he's seated, is already raising his hand to call someone, then both arms, then he snaps his fingers and, even worse, whistles to draw our attention! If the customer is king, he must remain respectful towards his servants. I've learned over the years that the relationship between "client and waiter" varies from one culture to another; a good waiter is trained to react with the greatest diplomacy."
Bon appétit, JB! Let us know how you get along.
Lead photo credit : Dining with an Eiffel Tower at The Peninsula Paris. courtesy of The Peninsula Hotels
More in Dining in Paris, Paris restaurant rules, Paris restaurants, restaurant etiquette
---
---
Comments