Celebrating La Gastronomie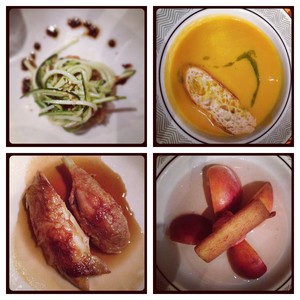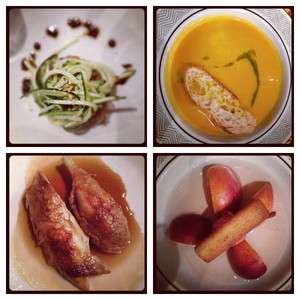 There is a myriad of reasons to visit France, but between the romance and the history there is one that all tourists declare without hesitation: the food. From freshly baked croissants and baguettes to deliciously rich beef bourguignon, French cuisine is widely renowned and revered across the globe. And within France, those who create and prepare food have a transcendent quality; they are not so much tradespeople but artists. This month France embraces its culinary culture with a spate of activities and events in honor of the second annual Fête de la gastronomie.
In 2010 the United Nations Educational, Scientific and Cultural Organization (UNESCO) added "the gastronomic meal of the French" to their list of Intangible Cultural Heritage, in a sense solidifying the widespread perception that the French are the leading experts on how to fully enjoy the third sense: taste. In the official press release, UNESCO states that the gastronomic meal is not simply about the food, but also the social aspect, the incorporation of fresh, local products and the setting. The all-encompassing experience became the inspiration for the first Fête de la gastronomie – part national holiday, part festival – with this year's edition focusing on celebrating French traditions and inspiring creativity.
September 22nd marks the official date of the festival, with hundreds of events kicking off nation-wide and even in gastronomic sister cities New York City and Tokyo (which boast the greatest number of Michelin-starred restaurants outside of France). On this day visitors can attend workshops centered on seasonal ingredients, enjoy free samplings at participating artisanal shops and fixed-price menus at restaurants – maybe even sneaking a rare behind-the-scenes peek in the kitchen. Wine lovers can revel in the complimentary tastings at any of Nicolas' 480 locations. The possibilities are endless, but as if this didn't offer enough selection, the following parallel events should make even the pickiest gourmets squirm with excitement.
Tous au restaurant, which runs from September 17th to 23rd, offers diners an incredible buy one get one free deal. That's right – purchase one meal and receive a complimentary one (drinks excluded). Over one thousand restaurants across France participated last year, including Michelin-starred eateries, bistros and brasseries of every specialty. Go for some traditional French fare or treat yourself and your plus one to something more avant-garde. Reservations are open now and can be made online.
Meanwhile at the Grand Palais near the Tuileries Garden, Chanel's Karl Lagerfeld has designed a pop-up restaurant that will be serving up a different menu each day for the duration of its nine-day run. Although the showcase of Grands Chefs is in conjunction with the Biennale des Antiquaires, food is paramount what with a roster of culinary stars including Michel Roth, Jean-André Charial and Jacques Chibois. The restaurant is open from September 14th to 23rd.
Gastronomy may sound like something reserved for the upper crust of society, and perhaps in the past this was true, but the new national holiday is all about making it accessible to everyone. The art of the meal, learning to appreciate the quality and seasonality of ingredients – these are all hallmarks of French food culture that visitors can learn from and take home. It's a democratization of tastes, and there is no reason not to take part.
For event details regarding the fête de la gastronomie.
For restaurant and booking details for Tous au restaurant.
For menu and booking details for the Grands Chefs at the 26th Biennale des Antiquaires.

Subscribe for
FREE

weekly newsletters.
BonjourParis has been a leading France travel and French lifestyle site since 1995.
Readers' Favorites: Top 100 Books, imports & more at our Amazon store
We update our daily selections, including the newest available with an Amazon.com pre-release discount of 30% or more. Find them by starting here at the back of the Travel section, then work backwards page by page in sections that interest you.
Current favorites, including bestselling Roger&Gallet unisex fragrance Extra Vieielle Jean-Marie Farina….please click on an image for details.
Click on this banner to link to Amazon.com & your purchases support our site….merci!
Leave a reply
Your email address will not be published. Required fields are marked *