Bonjour Paris Shares Insider Tips for Eurostar: New Train Journeys from Just £29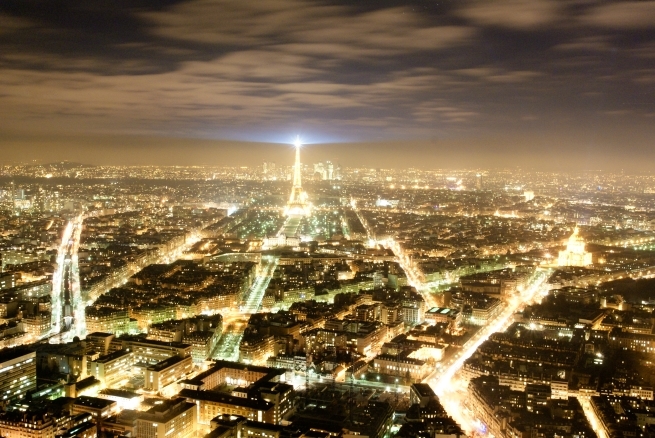 For their latest campaign, offering fantastically priced travel from London to Paris, Eurostar asked four of the top authorities on everything Parisian for hot tips for the perfect day trip. We cool cats at Bonjour Paris were called upon to provide the evening's entertainment. We're the hot date.
Eurostar's new day trips are a real game changer for Francophiles living in the UK for a number of reasons. Firstly because there are a staggering 14 trains a day leaving from St Pancras International. That means you have plenty of room to make flexible plans. Both the early bird and the lazy lie-inners are well accommodated for.
Secondly is the comfort and ease that comes with train travel. At 2 hours 15 mins the journey is only an hour longer than taking a flight, but this time is made up on the other side where you can jump right into the action in Paris. No tedious waiting in line to get your passport checked when you arrive. Travel by train has perks of comfort as well. Spacious legroom and WiFi access come as standard, and a two bag luggage allowance means you can squirrel enough cheese and wine with you back to the UK to feed Gérard Depardieu for two whole days.
Our Tips for An Evening in Paris
Paris is home to a keg-load of craft beer breweries. Some of our favorites are Brasserie de la Goutte d'Or, Deck & Donohue and BapBap. There's a quirky little taproom on the Bassin de la Villette in the 19th called the Paname Brewing Company which brews its own beer too.
Wine is getting pretty big in Paris as well these days… Raise a glass at an atmospheric bar like La Grande Crèmerie in trendy St Germain.
We've also tipped off Eurostar to a number of great restaurants, evening art galleries and live music venues in Paris, so check out our full itinerary on their site.

Lead photo credit : photo: Eleleleven
Leave a reply
Your email address will not be published. Required fields are marked *