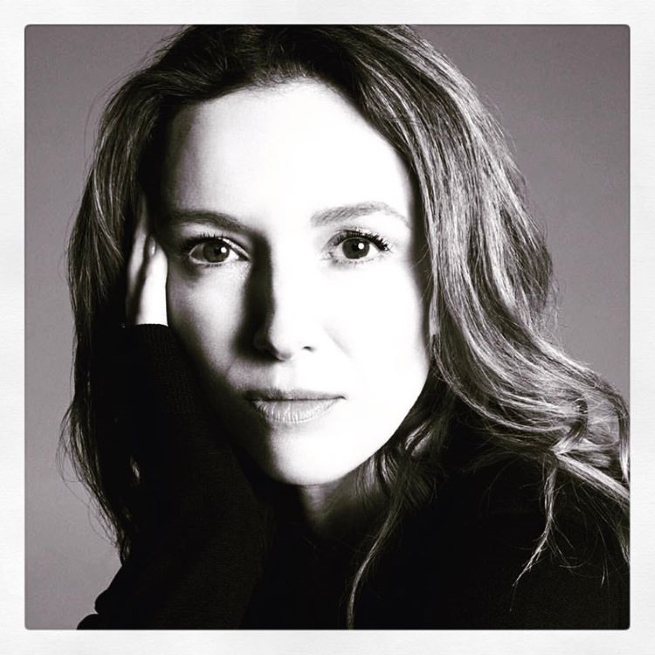 "The Future is Female" has become a popular slogan as of late.
Global politics have caused many issues to bubble to the surface of people's minds, and one of them is women's rights (which can also just be called "human rights"). And it seems that few – not even the notoriously fickle fashion community – are immune to the global conversation.
At Dior, "We Should All Be Feminists" tee shirts popped up at their Spring 2017 Paris show. And over in the entertainment sector, there's been a noticeable spotlight cast not only on the issues of racial diversity (for instance, the #OscarsSoWhite movement – and the subsequent changes it helped generate), but gender diversity as well.
Thus, it makes sense that it might show up in fashion, too. Fashion fades, style is eternal – as the saying goes. And it's always stylish to stick up for what you believe in, just as it is stylish to buck norms, and put a female in a high position of power.
And that's what fashion house Givenchy has done.
It was announced early this week that Clare Waight Keller is the new Artistic Director of the storied French fashion house. She formally assumes this role on May 2.
Givenchy's CEO, Philippe Fotunato, said of the appointment in a public statement:
"The teams join me in warmly welcoming Clare Waight Keller into the Givenchy family…I am very excited to see Clare bring her singular sense of elegance and modernity to Givenchy. By exploring our maison's 65-year heritage and the outstanding savoir faire of its ateliers, I am convinced Clare will help Givenchy reach its full potential."
Waight Keller was the Creative Director at another French fashion house, Chloé, which is headquartered in Paris. The Chloé style is known for their feminine designs and understated allure. Fans of the brand include mega-stars like Marion Cotillard, Madonna, Cameron Diaz, and more. The label is one that is seen as a favorite across generations (rather than catering specifically to younger or older women).
It remains to be seen whether Waight Keller will carry some of the Chloé ethos to Givenchy.
Givenchy, founded in 1952 by Hubert de Givenchy in Paris, is known for their sumptuous, jaw-dropping dresses. These high-end knockout items manage to be classic and boundary-pushing, all at once. The Givenchy output is one full of sophisticated, modern looks. Liv Tyler was named the face of Givenchy, and the brand has fans – household names and regular names – across the globe.
Being a classic brand, Givenchy has notable classic affiliates. First and foremost among them, Audrey Hepburn. Hepburn was an ambassador of the brand when it first began. Givenchy's clothes can be seen on Hepburn in many of her films. Modern classic style icons, like Beyoncé, are also fans.
Waight Keller said in a statement about her new role:
"Hubert de Givenchy's confident style has always been an inspiration, and I am very grateful for the opportunity to be a part of this legendary house's history…I look forward to working with the teams and writing a new chapter in this beautiful story."
Waight Keller's first Givenchy collection will be seen in Paris in October, for the Spring 2018 shows.
If you liked this then you'll love our The Women Who Shaped Paris zone.