Kenzo Takada: An Appreciation of the Designer's Life and Work
"Every wall, every corner of the sky, every passer-by in the city provides inspiration for me when designing my collections." —Kenzo Takada 1939-2020
The sad news broke early last October that Kenzo Takada — the revolutionary, much loved, fashion designer — had passed away at the American Hospital in Neuilly-sur-Seine from Covid-19 complications at the age of 81. He was laid to rest at the Père-Lachaise cemetery. In advance of the upcoming Artcurial auction on May 11, an online event that will auction off 600 pieces including furniture, objects and paintings from Kenzo's private collection, we are shining the spotlight on the designer's life and career.
Kenzo Takada was born in Japan on 27th February, 1939. Like so many writers, artists, dreamers, film stars, poets, curious people, you and I, he originally came to Paris (in 1965) for six months to follow his dream.
In 1970, his first collection, in Galerie Vivienne, garnered rave reviews. Then, in the Le Mariais district, his first boutique, the buzzing Jungle Jap. During the first twelve months he wowed fans with four quirky designer shows and, ever the gentle disruptor, pioneered the new and exciting ready to wear concept – prêt-à-porter.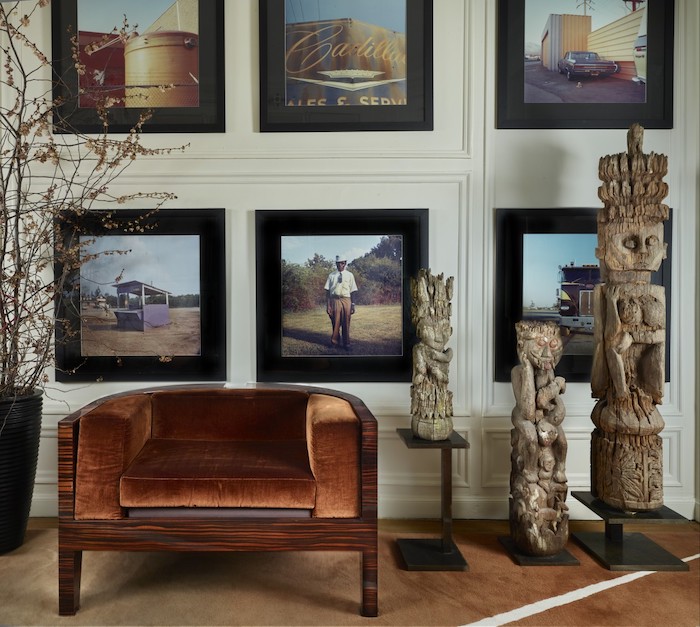 KENZO, the impressive flagship/concept store, opened in 1976 on Place des Victoires – the perfect setting for his wild signature jungle prints and tiger motifs, inspired by the likes of French painter Henri Rousseau. Fashionistas (and muses such as Jerry Hall, Grace Jones, Gunilla Lindblad, Sayoko Yamaguchi) became lifetime followers of everything he created, including fragrant perfumes, must-have accessories and, later on, furniture.
In 1993, the Kenzo brand was acquired by LVMH and in 1999 Takada stepped down, "to enjoy permanent holidays and to paint." However, he always stayed involved with the eponymous brand. An enthusiastic collector, passionate about interiors, he launched K-3, an achingly chic furniture brand, with contemporary HQ on Boulevard Saint-Germain and collaborated, colorfully of course, with Roche Bobois. In 2015, Takada was dubbed Knight de la Légion d'Honneur by Laurent Fabius, then President of the Conseil Constitutionel.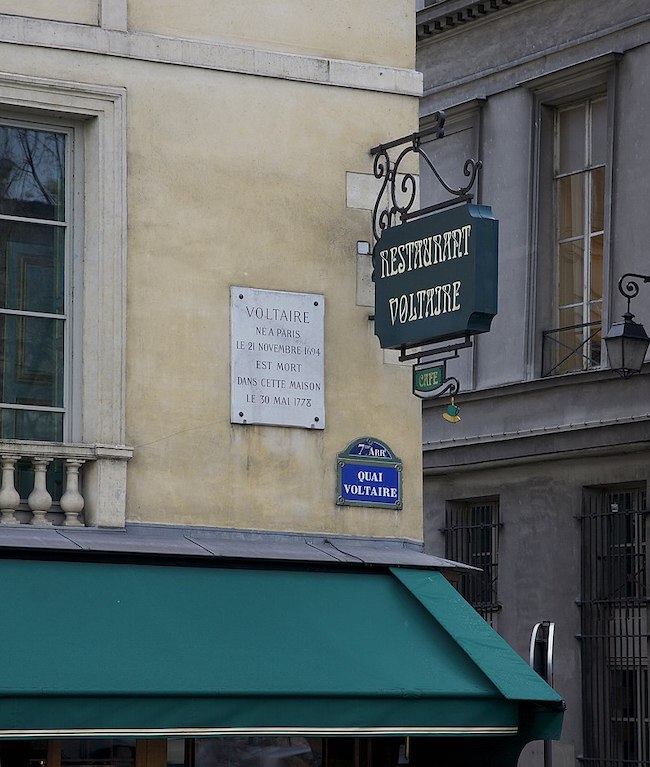 I spotted Kenzo Takada some years back, dining at Le Voltaire, the traditional brasserie and former home of the writer and philosopher Voltaire (1694-1778). The left-bank "power table", situated opposite the Seine, is famous for the polished dining room with green banquettes, snobby waiters, celeb clientele, legendary egg mayo capped at 0.90€ as well as the perfect French onion soup, duck confit and profiteroles. He'd probably walked there from the Ed Tuttle-designed apartment (decorated with Artcurial's carefully curated pieces) located opposite the Hôtel Lutetia.
For Jonathan Bouchet Manheim, CEO of K-3, "Kenzo Takada was incredibly creative, with a stroke of genius, he imagined a new artistic and colorful story combining East and West – his native Japan and his life in Paris. He had a zest for life and was the epitome of the art of living."
Watch KENZO's Spring Summer 2021 campaign show. 

Diary Date: The viewing for the Artcurial auction is from Friday 7th – Monday 10th May 2021. The Sale is on Tuesday 11th May 2021 at 2 pm.
Artcurial – 7, rond-point des Champs-Elysées – 8th Paris
Catalogue available online at Artcurial. In collaboration with Christie's
Need to Read: Kenzo Takada
Browse through a preview of the Kenzo Takada book via Issuu.com
Lead photo credit : Kenzo Takada. Photo courtesy of K-3
More in 8th arrondissement, fashion news, Kenzo, Paris fashion
---
---