Borrow, Don't Buy: ElssCollection Shakes up the Paris Shopping Scene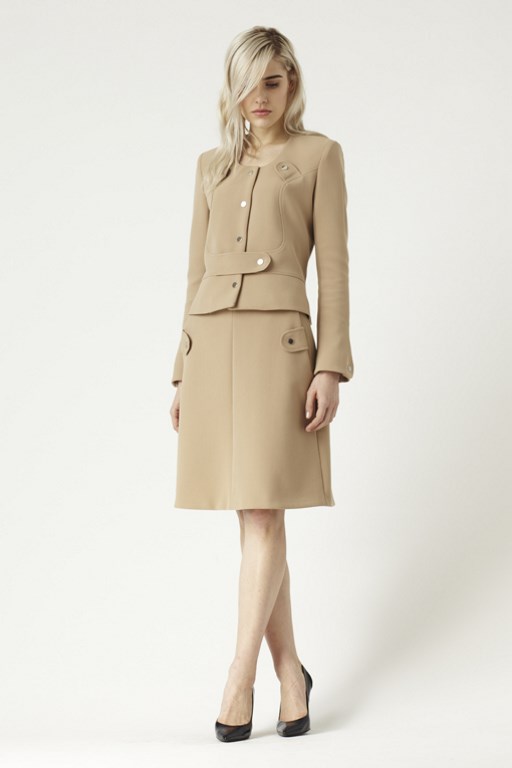 There's certainly no shortage of shopping options in Paris. From fast fashion to haute couture and everything in between, Paris is a leader in style and arguably the fashion capital of the world. The city has grand department stores, such as Galeries Lafayette and Le Bon Marché, which have a bit of everything, as well as unique specialty boutiques in chic areas like the Marais and Saint-Germain-des-Prés. Recently, I've discovered a new concept in Paris, one that breaks the traditional shopping mold.
Two years ago, I was invited to a ball in Salzburg, Austria. I needed a dress, but didn't want to spend a fortune or waste money on something of low quality. In the US, I would have turned to Rent the Runway, an online service that rents designer clothes. Yet, had I known about Paris's ElssCollection, I would have had a simple solution.
Opened in October 2014, ElssCollection rents the current season's collections from the top luxury designers, both online and in their concept store near the Arc de Triomphe. Given that styles are ever changing, ElssCollection founder, Pascale Guasp, along with business partner, Susan Lewis, have brought a new way of consuming fashion to Paris and the rest of France: borrow, rather than buy.
The all-white concept store on rue Beaujon serves as a blank canvas for the ever-changing designer lineup of dresses, tops, pants, coats, and accessories. With sizes ranging from 36-44, ElssCollection carries pieces currently featured on the runways and in designers' boutiques, such as Roberto Cavalli, Alexis Mabille, Kenzo and Carven. Whether a special occasion gown, cocktail dress, wedding, business event or for everyday, ElssCollection offers chic options without the commitment or expense of traditional shopping. There's an entire team continually working to stay abreast of the latest fashion, from stylists who buy from designers to in-store stylists working directly with clients.
Recently, I was featured in an advertorial shown on CNN International across Europe, the Middle East, and Africa. With less than a week's notice before filming, I needed to find three looks–daytime, chic evening and full-on glamour. Without a moment's hesitation, I scheduled a style session at ElssCollection. In less than an hour, I'd found a wardrobe that matched the director's vision: a cream Ralph Lauren cardigan, a chic Alberta Ferretti dress and a fiery-red Halston gown. After the shoot, I returned the outfits. It couldn't have been more simple.
ElssCollection forward-thinking business model goes beyond the one-off rental. Take for instance their Abonnment Infini packages. For €150 per month (€180 with delivery/return), take up to two pieces per day. For €280 (€330 with delivery/return), take up to four pieces per day. Shopping is available both online or in the concept store. Imagine wearing something different every single day for the cost of one of Paris's mid-range boutique's dresses. And there's no added expense for dry cleaning, as the cost is included in the package prices. Abonnment Infini has a three-month minimum commitment, and comes with other benefits, including extra discounts on sale items and invitations to events.
For visitors to the City of Light, ElssCollection has launched the Empty Suitcase package. The idea is to pack light, yet still look stylish. Perfect for ladies in Paris on business or pleasure, the Empty Suitcase allows clients to take a maximum of two pieces each day for €99 per day. Outfits can be selected at the concept store, online or by phone and be kept for three to seven days. Have the clothes picked up or delivered. This service, along with dry cleaning, is included in the package price. Experience the expertise of an in-house stylist, fly with a carry-on only, and forgo the piles of laundry once returning home. What could be better than that?
The concept store is meant to be a community and an exceptional experience for women, not just a place for shopping. Whether it's style consulting, private pampering for girlfriends, art shows or networking events, Pascal Guasp and Susan Lewis have created an innovative business serving the many needs of the modern-day woman in Paris and beyond.
Visit ElssCollection.
Lead photo credit : photo by ElssCollection
Leave a reply
Your email address will not be published. Required fields are marked *