Paris Experiments with First Driverless Minibus Route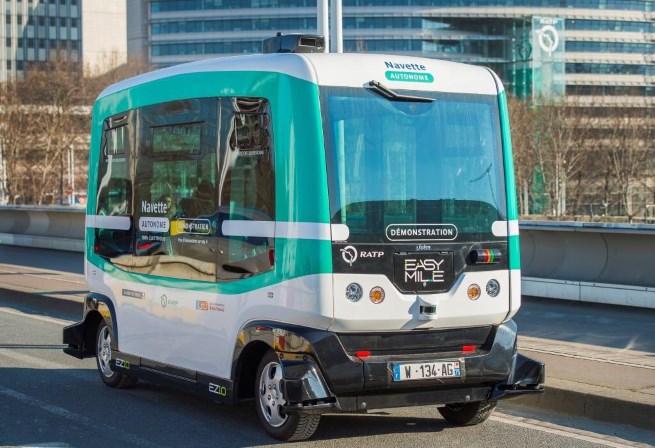 In a bid to decrease traffic and pollution in Paris, officials have set up the first driverless road transport link. The EZ10 minibuses, which rely on satellite guided GPS to navigate their journey, are made in France and have already been tested in California, Japan and Singapore.
The minibuses operate on a separate lane from regular traffic and are currently free of charge for passengers. The route will be between the Gare de Lyon (12th arrondissement) and Austerlitz stations (13th arrondissement); each vehicle carries 12 people. Top speed is restricted to around 10 mph which is running speed for an average person.
The upside to the automatic minibuses is that they have extremely low emissions, and don't require heavy infrastructure as is the case with trains and trams.
This comes at the same time as the new law introduced by the French government banning all diesel cars registered before the year 2000 from driving in the capital, over 6% of all French cars.
If these driverless buses prove to be a success they will have a huge impact on travel within Paris in the future.
Lead photo credit : https://twitter.com/Paris_by_Elodie/status/823555990645866498
Leave a reply
Your email address will not be published. Required fields are marked *