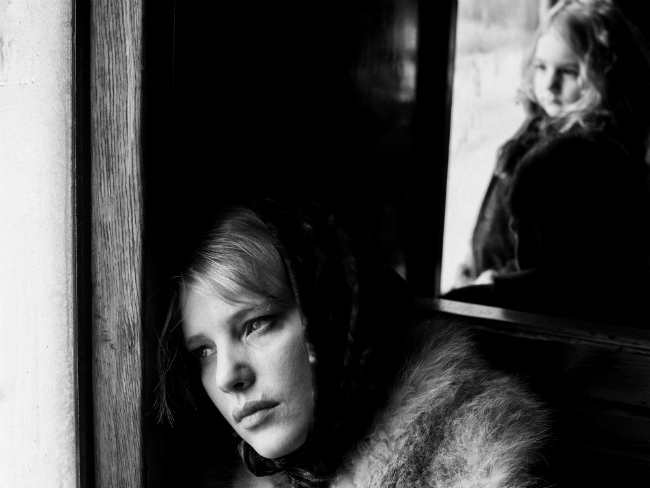 Polish film Cold War (Zimna Wojna), directed by Pawel Pawlikowski, premiered at the 71st Cannes Film Festival to great acclaim. After, it was quickly nabbed by Amazon for the film's U.S. distribution rights.
We first meet the two protagonists, Wiktor (Tomasz Kot) and Zula (Joanna Kulig), in 1949 in their native Poland, at a vocal audition. Zula is selected for her talent, and she catches the eye of the pianist, who is a brilliant jazz musician. He is immediately captivated by her. She joins the singing folk troupe, which is based on a real-life Polish singing group founded after World War II.
"Do you like me because of my talent or for another reasons?" She asks Wiktor, at a one-on-one rehearsal, seemingly already knowing the answer.
Zula is coming into her own, yet it's already evident to see where she's headed – a life fueled by talent to boot, sharp wit, and a fire in her belly. Her amoureuse (who reminded me a bit of a Polish John Hamm) can see that, with her, his life will be exciting.
They quickly fall in love (as falling in love always seems to happen quickly in movies). And, in the free fall, we see the pair lying in the grass in a bucolic field in Poland. Shortly after she tells him she'll be with him for life, she curses him and stomps off, then jumps in a lake in anger. (Love: it's a strange, sometimes fickle, always beautiful thing.)
After the troupe is sold out to Soviets and becomes a propaganda act for Stalin, they escape to Paris together. "I don't know French," Zula tells Wiktor on the train ride there. "You have a good ear, you'll learn," he tells her. In Paris, she marries a Sicilian so she can stay there legally, while her lover Wiktor remains on the lamb from the law. He's an artist in exile, and she's a free woman.
"I did it for us," she tells him, of marrying the Sicilian.
Zula cuts her hair, and seemingly transforms into a new woman (as new haircuts are often intended to do). The new 'do, Marilyn-esque in bounce and length, is one of several ways Paris visibly changes her. She does a 180 from her provincial Polish life. Now, she wears chic black dresses, pearls, and sips champagne at parties in the fancy flat of a poet.
At one such party, Zula asks the poet about her line about a pendulum, found in one of the poet's lyrics, and what it means. "It's a metaphor that means: Time doesn't matter when you're in love."
The gorgeous black and white serves the film so well. Apart from the dramatic impact of black and white, another effect it has is the subtle direction of greater focus paid to a film's dialogue.
Of the artistic choice to shoot in black and white, independent producer/director (and former Parisian) Stephen Thompson says:
"Shooting films in black and white, in an age of color, is a brave choice. Audiences are sophisticated and can tell whether it's a pretentious attempt to be 'arty' or a genuine desire to achieve an emotionally-affecting aesthetic… war films work well in black and white. The lack of color symbolizes a lack of humanity…"
Parties at poets' flats, kisses stolen in the street, boat rides down the Seine in the shadow of Notre Dame, and passing time at cafes, are a few of the many ways Wiktor and Zula spend their time together in Paris. For work, he scores horror films as a pianist.
Horror becomes his reality when, back in Poland, he is apprehended. And if you know anything about how authorities look upon dissidents, you know that things aren't looking well for Wiktor. "I'll wait for you," Zula tells him when things seem at their most bleak.
Over the 15-year timespan of the film, Paris plays a central role in their love story. "You're different here," she tells him at his bohemian Parisian flat.
And that's the thing of it, isn't it? It's one of those truths so absolute that it almost goes without saying, but I'll say it anyway:
Paris changes people. And that transforming element is one of the many ways in which the City of Light is, well, un peu magique.
Bonjour Paris correspondent Anne McCarthy is on location in Cannes this week. Read her dispatches here.