Lost in Frenchlation: Film Screenings, Private Events and Paris Walking Tours
Lost in Frenchlation opens up the world of French cinema to an English-speaking audience through public film screenings, private events and themed walking tours of Paris
Ever since Les frères Lumière unveiled the very first cinematograph in Paris in 1895, France has reigned as a pioneering force in the world of cinema. The Cannes Film Festival, created in the middle of the 20th century, is regarded as one of the most influential of the "big five" film festivals. And with a record-breaking 300 feature-length films released in 2015, France today boasts one of Europe's most successful film industries. Paris in particular has the world's greatest density of cinemas, according to the proportion of cinemas per citizen.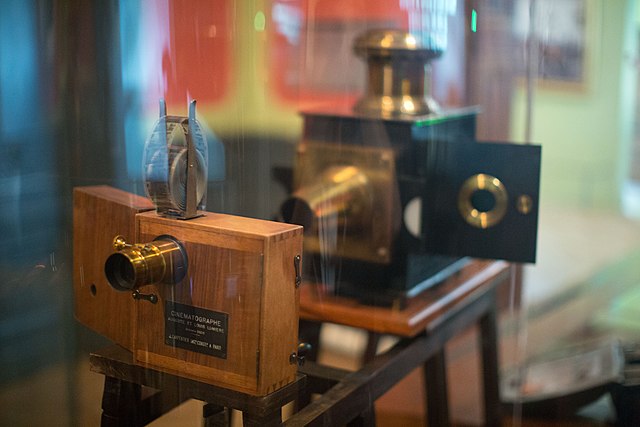 French film screenings provide an authentic way of discovering more about the language and culture of France, via one of the country's greatest arts. This should be hugely appealing to tourists visiting Paris. However, the absence of English subtitles placed over French films has historically prevented many members of Paris' extensive international community of expats, foreign students, and tourists, from viewing and experiencing the wonder of French film.
Yet today there's a solution, thanks to Lost in Frenchlation. Founders Manon Kerjean and Matt Bryan, two friends who met in 2014 while studying in Berlin, were upset they couldn't watch French movies together and share their love of cinema, since Matt did not speak French. Out of this frustration, Matt and Manon created a revolutionary cinematic organization that is making French cinema more accessible to those who lack sufficient skills in the language.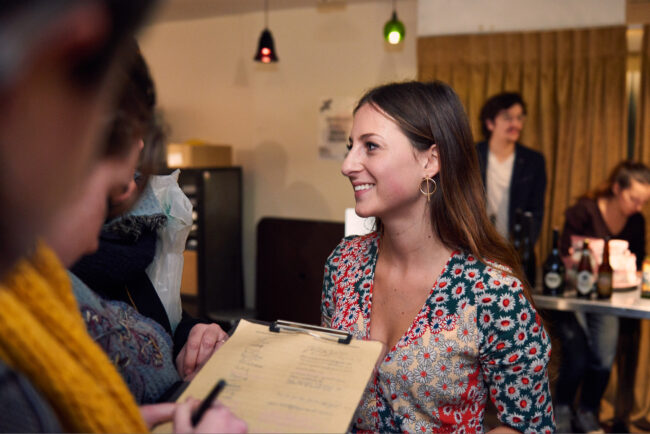 Breaking down linguistic barriers, Lost in Frenchlation presents the delights of French cinema to Paris' international community and English-speaking visitors by placing English subtitles over French films. It hosts one screening per week in one of four of Paris' renowned independent art-house theaters: Club De L'étoile off the Champs Élysées, Luminor next to Hôtel de Ville, L'entrepot in Montparnasse, and Arlequin in Saint-Germain. Up to 200 people can be accommodated per screening and all of the movies shown are current French box office hits that were released in the past month.

Before the film, drinks and snacks are offered in a warm, welcoming, and laid-back cocktail hour that allows friendships to flourish between both the international community and the local residents of Paris.
What's more, Lost in Frenchlation also offers private screenings which would make for the perfect birthday party or work event. Both classic and modern films are available to screen with either French or English subtitles, with the potential to request a film from their extensive library.
On certain screenings, the film is followed by an exclusive question-and-answer session with the producer or director of the film. On other screenings, Lost in Frenchlation teams up with another organization, such as Ciné-Balade or Women of Paris, to provide walking tours before the cocktail hour.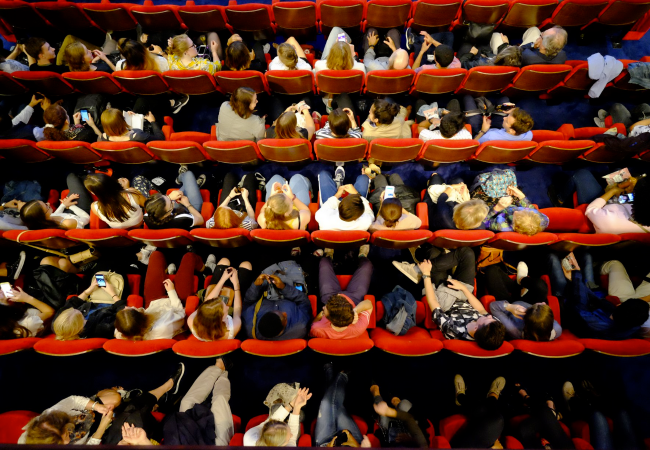 In February, I was fortunate enough to attend an experience arranged by Lost in Frenchlation and partnered with Women of Paris. I began the afternoon with a guided tour by Women of Paris around the Latin Quarter, learning about the incredible women – such as Sainte-Geneviève de Paris, Marie Curie, and Simone Veil – who have made Paris the city it is today.
After the enriching tour, we went on to the Luminor cinema for the friendly apéro session before watching Les Survivants, a film depicting the courageous journey of a female Afghan refugee fleeing to France. Together, the protagonists, including a man who found the refugee hiding in his chalet in the Alps, face a hostile battle against the conservative-minded local inhabitants.

I found it brilliant to experience a French film without my understanding being hindered by my language abilities, and I also enjoyed mingling with other members of Paris's international community. The tour, combined with the film, left me leaving the cinema very proud of my fellow women and inspired for our future. I will definitely be keeping my eyes open for more of Lost in Frenchlation's excellent events.
Find out more on the official website.
Lead photo credit : Photo by Poppy Pearce
More in film, film screening, Lost in Frenchlation, walking tour, Women of Paris
---
---