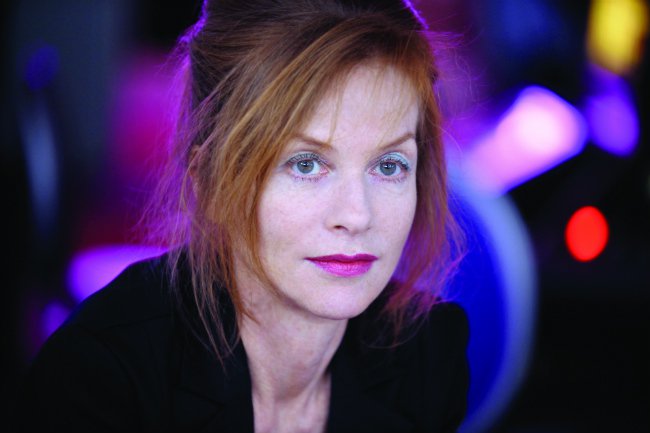 2016 was a tumultuous year globally, but one thing is certain: it was a darn good year for actress Isabelle Huppert.
Huppert, a native Parisian, appeared in two films in 2016: Elle (directed by Paul Verhoeven) and Things to Come (directed by Mia Hansen-Løve). Both films have won her much acclaim for her brilliant performances. She won the 2017 Golden Globe for the "Best Performance by an Actress in a Motion Picture-Drama."
On Tuesday morning, January 24, in Los Angeles, the 2017 Academy Award nominations came out, with Huppert nominated in the category of Best Actress for her role in Elle.
This is Huppert's first Academy Award nomination, and she has never attended the Oscars before. She called hearing the news of the nomination: "An explosion of joy."
Also nominated in the Best Actress category are Ruth Negga (Loving), Natalie Portman (Jackie), Emma Stone (La La Land), and perennial favorite, Meryl Streep (Florence Foster Jenkins). Huppert is sometimes regarded as the "Meryl Streep of France," so the fact that she is in a category with the actual Meryl Streep is a fun thing indeed.
Huppert is – as many know – prolific and widely celebrated. She has been nominated for the César Award an astounding 15 times. The actress has been in the industry for decades, and the sheer volume of films in which she has acted speaks to her intense work ethic, skillful craft, and inarguable talent.
Via phone, Huppert told Entertainment Tonight that she was thrilled by the nomination, saying: "Oh, I feel great. I just feel great. What else can I say? Nothing better could happen to me today. It's just amazing. It's amazing for me, it's amazing for the film, it's amazing for [director] Paul Verhoeven. It's just incredible."
Huppert got the news while she was on the set of a new film she's making with director Benoît Jacquot in Paris. She received the call on her lunch break, and told the ET that she was alone when she got the news, but was later able to share it with the cast and crew on the set.
"It's a journey for that film," Huppert said."It becomes a journey when you start the film, in the most intimate and private part of your mind. And then it leads to such exposure, to such recognition– it's a miracle, actually."
Miraculous or just plain warranted, Huppert's nomination is a wonderful thing. France, Hollywood, and the world, will be watching on Sunday, February 26, to see if she brings home an Oscar to Paris.