My Paris: Interview with Éric Kayser
We all remember waiting in line, during the 1990s, at 8 rue Monge (5th arrondissement) for Éric Kayser's sublime sourdough bread, hot and crumbly, straight from the oven. "Great bread can only be made if the philosophy, values and basics are right. Our bakers rely on these every day," he says. Not only that, but in 1994, Éric Kayser invented the Fermentolevain machine whereby liquid levain/sourdough can be kept at a constant temperature making it easier to use. This was the cornerstone of Kayser's success – his mission to create bread with a creamy interior, all the flavor of cereal and dried fruit, and an excellent shelf life. Today there are Éric Kayser bakeries in Paris, throughout France, and around the world. Don't miss his bread of the month – because you're worth it. In May, it's a sunny, golden Pain de Maïs, made with corn flour, punctuated with crispy corn kernels. (Price €4.) "With its slightly sweet crumb, it will go perfectly with your sweet or savory meals. This bread's made with leaven, followed by a long fermentation. It's been the signature of
Maison Kayser
for more than 26 years. A ray of sunshine on our tables!" he says. In a recent interview, the fifth-generation baker shared his favorite Paris addresses. Pain au maïs. Courtesy of Maison Kayser Where were you born? In Lure, a pretty little village of just 8,000 inhabitants, in the region of Bourgogne-Franche-Comté, eastern France. What are you most proud of in terms of your own achievement? I'm thrilled at having been able to transmit the love of
good bread
to so many people. I'm happy to say that the ancient art of bread-making is experiencing a global surge in popularity as consumers discover the deep satisfaction of freshly baked bread. It's not fattening; it's what you put on it that is! From "The Bread Book" by Éric Kayser
SUBSCRIBE
ALREADY SUBSCRIBED?
BECOME A BONJOUR PARIS MEMBER

Gain full access to our collection of over 5,000 articles and bring the City of Light into your life. Just 60 USD per year.

Find out why you should become a member here.

Sign in

Fill in your credentials below.
We all remember waiting in line, during the 1990s, at 8 rue Monge (5th arrondissement) for Éric Kayser's sublime sourdough bread, hot and crumbly, straight from the oven.
"Great bread can only be made if the philosophy, values and basics are right. Our bakers rely on these every day," he says.
Not only that, but in 1994, Éric Kayser invented the Fermentolevain machine whereby liquid levain/sourdough can be kept at a constant temperature making it easier to use. This was the cornerstone of Kayser's success – his mission to create bread with a creamy interior, all the flavor of cereal and dried fruit, and an excellent shelf life.
Today there are Éric Kayser bakeries in Paris, throughout France, and around the world. Don't miss his bread of the month – because you're worth it. In May, it's a sunny, golden Pain de Maïs, made with corn flour, punctuated with crispy corn kernels. (Price €4.)
"With its slightly sweet crumb, it will go perfectly with your sweet or savory meals. This bread's made with leaven, followed by a long fermentation. It's been the signature of Maison Kayser for more than 26 years. A ray of sunshine on our tables!" he says.
In a recent interview, the fifth-generation baker shared his favorite Paris addresses.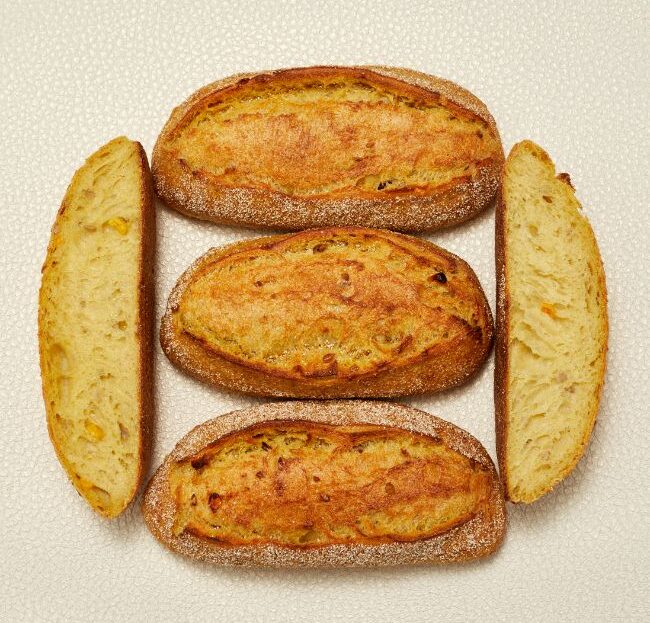 Where were you born?
In Lure, a pretty little village of just 8,000 inhabitants, in the region of Bourgogne-Franche-Comté, eastern France.
What are you most proud of in terms of your own achievement?
I'm thrilled at having been able to transmit the love of good bread to so many people. I'm happy to say that the ancient art of bread-making is experiencing a global surge in popularity as consumers discover the deep satisfaction of freshly baked bread. It's not fattening; it's what you put on it that is!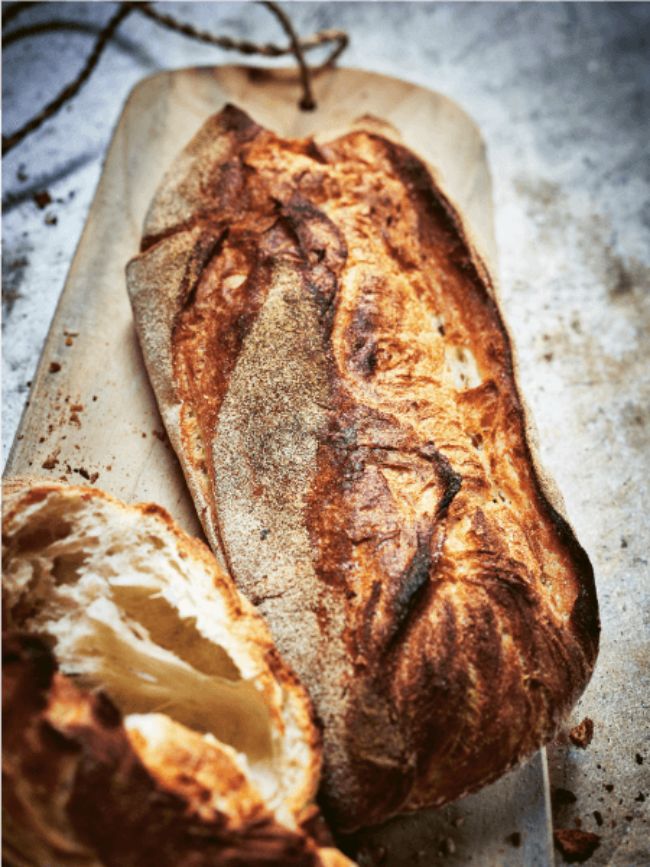 If you could share a coffee or bottle of wine with a Parisian past or present ?
The brilliant young chef Jean Imbert; he's capable of everything culinary! I worked with him on the opening of Le Bols de Jean (now closed). He won "Top Chef" and today he is Executive Chef at Le Plaza Athenée, Paris. Respect!
View this post on Instagram
A local person you admire?
Yes, the brilliant entrepreneur/philanthropist Alexandre Mars. He launched his first business age 17, organizing concerts at high school. He then bought two computers and launched a web agency before moving on to found several different companies, including Phonevalley (sold to Publicis) and Scroon (sold to Blackberry). The world is his oyster! The boy's done well.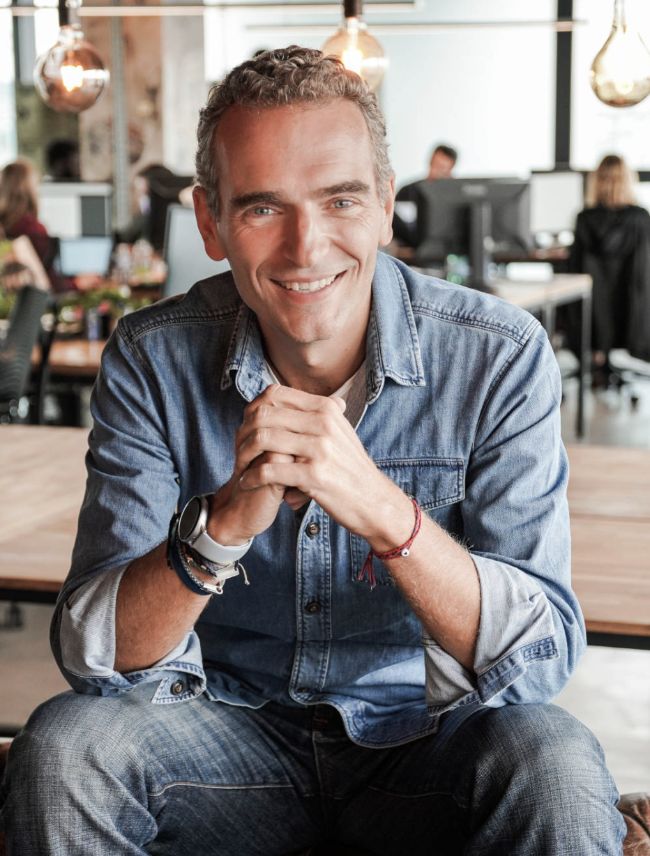 What do you love most about Paris?
The misty, silent, early mornings, perhaps by the Seine, before Paris has woken up. I have the good luck to see and appreciate this beautiful city at dawn each day, thanks to being a baker.
What's the one thing every Parisian should own?
A sharp bread knife!
Somthing you can't live without?
My freshly baked baguette loaf! "250 grams of magic and perfection," in the words of President Emmanuel Macron – one of the abiding symbols of the nation – awarded UNESCO heritage status on November 30th, 2022. It's marvelous! Meaning recognition for the dedicated work of our bakers who get up before dawn each day to produce this enigmatic and essential symbol of savoir-faire français.
Favorite place for lunch in Paris?
In Montparnasse, at La Closerie de Lilas. Opened in 1847 by François Bullier, it was originally a simple brasserie. I think it became known as "Closerie des Lilas" because the owner, Monsieur Bullier, used to plant lilac flowers.
View this post on Instagram
Where do you buy groceries?
In the street markets close to Maison Kayser and la Grande Épicerie.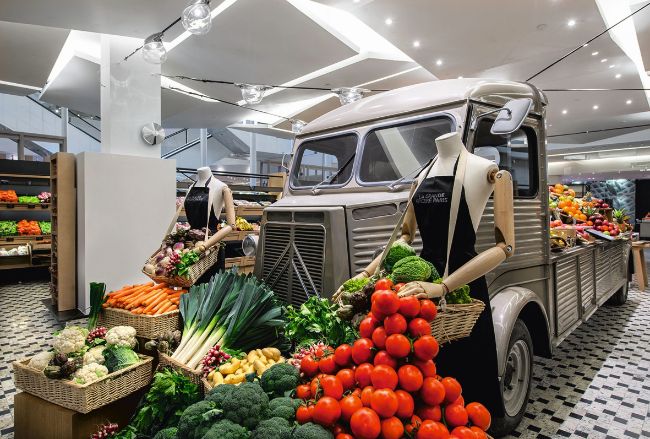 Your favorite Paris 'hood?
Saint-Germain-des-Prés, for the atmosphere, discovering new artists, and the eclectic choice of art sculpture and pottery galleries.
Three words to live by?
Passion, Transmission, Tradition
Favorite book?
3 Amis en Quete de Sagesse (3 Friends in Search of Wisdom) by Christophe André, Alexandre Jollien and Matthieu Ricard. Very interesting for studying the philosophy of life. I also read a lot about Buddhism, the ideas are very inspiring; they help me to move forward and motivate me to get the best out of life.
An annual event such as a festival or exhibition that you look forward to?
I wait impatiently each year for FIAC (Foire Internationale d'Art Contemporain).
[Editor's note: This important contemporary art fair is now called Paris+ by Art Basel.]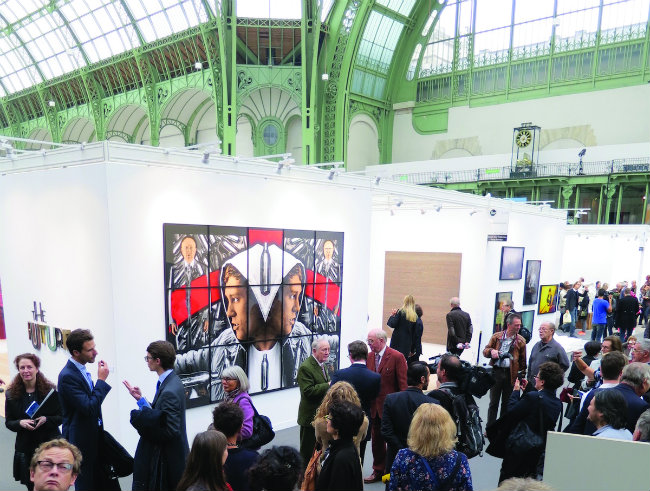 The place you take visitors to Paris?
For a stroll in the Luxembourg Gardens. It's planted with marvelous trees and flowers. We can have a game of pétanque or tennis. We'll admire the bee hives, which have been there since 1856; buy honey if it hasn't sold out!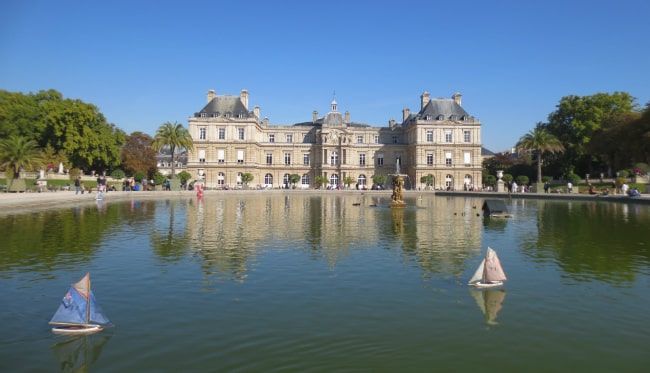 Lead photo credit : Eric Kayser
---
---