Book Review: An Unexpected Guest, by Anne Korkeakivi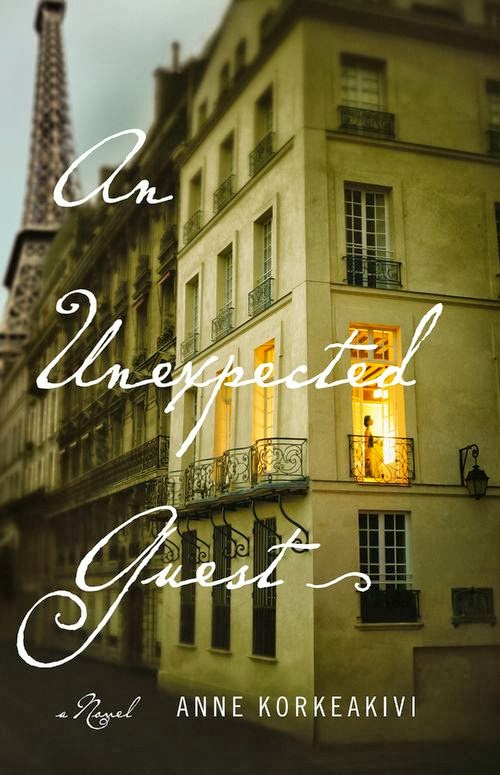 This is a story that will stay with you. Clare, the American wife of a British diplomat, has created a life that is on the surface all that a diplomatic spouse's life must be—but she is harboring a secret, and consumed with guilt and regret over a mistake she made in her youth that she fears will one day undermine her husband's career and tear apart her carefully constructed world.
In the 24 hours during which the action of the story takes place, Clare's past, present and future dramatically collide.
An intriguing peek into diplomatic life, An Unexpected Guest is fraught with tension and suspense. But it is also an extremely nuanced examination of the kind of moral and ethical dilemma that presents itself in almost everyone's life at one point or another, one way or another.
It is not possible to tell very much of the story without spoiling it. Those who love Paris will delight in local detail—scenes in the Bon Marché, the Musée Rodin, Beaubourg—and Clare's interactions with Parisian shopkeepers and others as she goes about her day, preparing to host a critically important formal dinner.
Those who are curious about diplomatic life will be fascinated by the complicated and arcane details of protocol, and how it affects everyday life for those in that world.
And for all who love intelligent storytelling and thoughtful examination of the complex challenges of being human, this is a very satisfying "read."
Janet Hulstrand is a writer, editor and teacher based in Silver Spring, Maryland. She teaches literature classes at Politics & Prose bookstore in Washington, D.C. and Writing from the Heart workshops in France and in the U.S. Each summer she teaches "Paris: A Literary Adventure," in Paris for the Queens College, CUNY Education Abroad Program. Click on her name to more about her, and to read her essays published by BonjourParis.
Leave a reply
Your email address will not be published. Required fields are marked *