The Collection of Peggy and David Rockefeller under the hammer for sweet charity
There's a rare chance to view the collection of David Rockefeller, the billionaire art collector who went to that great gallery in the sky, age 101, in March 2017. Key art pieces are taking a world tour – via worldwide sponsor VistaJet – as far afield as Asia, London, Paris and L.A., ahead of the auction.
With the Estate's sale proceeds going to charities such as Harvard University, The Museum of Modern Art, and the American Farmland Trust, the Rockefellers continue their long legacy of philanthropy. This vast collection (read Picasso, Monet, Matisse, Gauguin, Seurat, Signac, Jean-Baptiste Camille-Corot, Edward Hopper and much more) goes to auction in May 2018 – where else but at Christie's The Rockefeller Centre NYC?

David Rockefeller, Jr. commented: 'We are delighted to be partnering with Christie's to create a significant fundraising opportunity for the philanthropies that are so important to the Rockefeller family".
Acquired over a lifetime and handed down from previous generations, the collection reflects the Rockefeller family's deep, life-long passion for Impressionist and Post-Impressionist works of art, American paintings, English and European furniture, Asian works of art, European ceramics and Chinese porcelain, silver, and American decorative arts and furniture.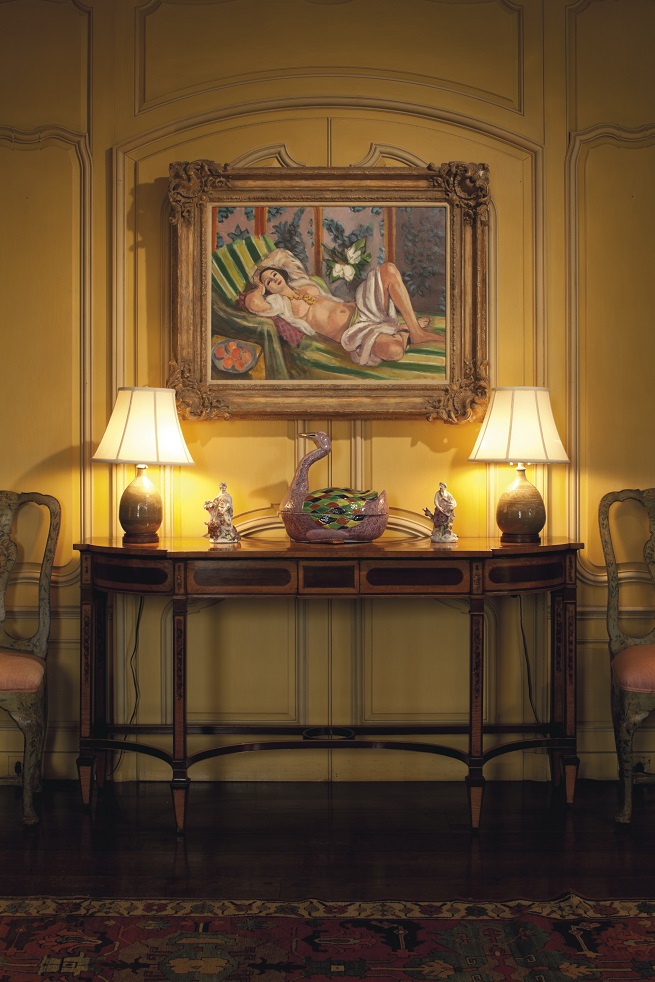 During his lifetime, David Rockefeller promised that: "Eventually all these objects which have brought so much pleasure to Peggy and me will go out into the world and will again be available to other caretakers who, hopefully, will derive the same satisfaction and joy from them as we have".
Guillaume Cerutti, Christie's CEO, says: "We are honoured to be entrusted with this legendary collection. The Rockefeller family name is indelibly linked with the arts, culture, business and philanthropy worldwide – so it's a fitting tribute that the auctions will be held at Christie's New York at The Rockefeller Centre. David and Peggy Rockefeller were well-known not only for their monumental art collection, but also for their commitment to philanthropy which has benefited so many people worldwide".
Need to Know: Those fabulous Rockefellers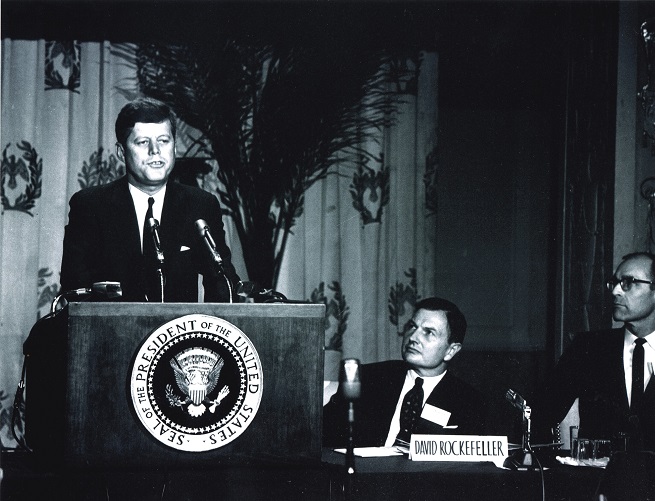 David Rockefeller (1915-2017) is remembered as one of the United States' most deeply engaged and influential civic leaders. In the 1950s and 1960s he spearheaded the rebuilding and revitalization of Wall Street and its emergence as the world's financial capital, and later founded the Partnership for New York City to foster cooperation between the private sector and government. David Rockefeller led Chase Manhattan Bank for more than a decade, successfully expanding the bank's international operations to more than 100 countries.
He was the last surviving grandson of John D. Rockefeller, the great industrialist who consolidated the American petroleum industry and founded Standard Oil Company in the 19th century, subsequently becoming one of America's first billionaires and his family one of the richest and most influential in the nation's history.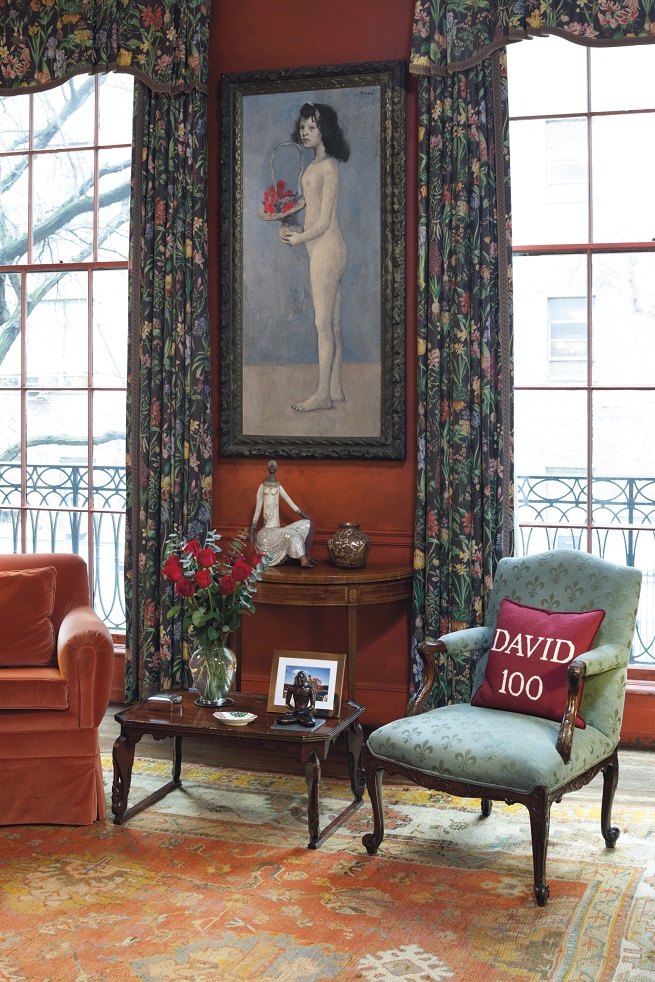 Peggy McGrath Rockefeller (1915-1996) was a dedicated conservationist, board member of the American Farmland Trust, Washington, and a founder of the Maine Coast Heritage Trust, Topsham. Peggy married David in 1940 and for more than half a century the couple were true partners in family, philanthropy and art.
David Rockefeller's philanthropy was rooted in the belief in the power of individuals and communities to create a better world – the continuation of John D. Rockefeller, Senior's 'art of giving'. During his lifetime he was honored with the Presidential Medal of Freedom, the Grand Cross of the French Legion of Honor, the Andrew Carnegie Medal of Philanthropy, and numerous other awards.
The preview is at Rockefeller Center from April 28th and auction will take place from 7th-12th May 2018. For general enquiries about the auctions contact: [email protected]
Paris Preview/Exhibition times:
Friday 16th March : 10h-18h
Saturday 17th March : 15h-18h
Sunday 18th March : 14h-18h
Monday 19th March – Tuesday 20th March – Wednesday 21st March: 10h-18h
And for more info on how to enjoy The Collection of Peggy and David Rockefeller with VistaJet : www.vistajet.com/TheArtOfFlying/Christies
Christie's in Paris
9 Avenue Matignon, 8th
Free entry
www.christies.com/locations/salerooms/paris/
Photo Credits ©Rockefeller Archive Center all other images are credited to ©Christie's Images Ltd.