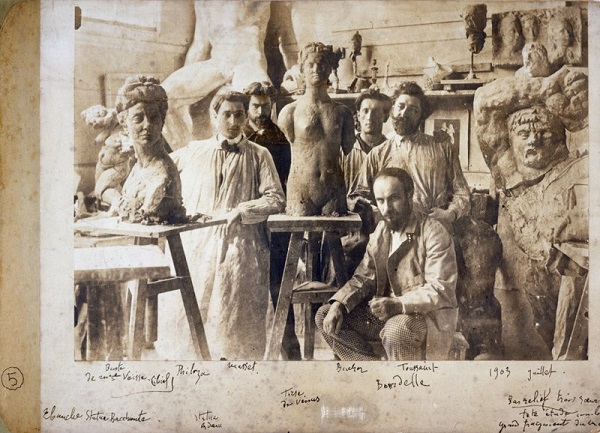 When Antoine Bourdelle died in 1929 he had already designed the plans to turn his atelier situated at 16 Impasse du Maine (Montparnasse) into a museum. It took another 20 years and the dogged determination of his wife and daughter to bring his plans to fruition. An admiring benefactor, Gabriel Cognac, acquired the land and the building that housed Bourdelle's works and donated them to the city of Paris. Bourdelle had left 800 sculptures, 200 paintings, pastels and more than a thousand drawings. The beauty of the museum, with its small gallery and Great Hall designed by the architect Henri Gautruche, is enhanced by the three, surrounding peaceful gardens displaying more of Bourdelle's statues. In 1992, the museum was once more expanded under the architect Christian de Portzamparc. Bourdelle's personal collection include works by Delacroix, Ingres, Pierre Puvis de Chavannes and Rodin, as well as original plaster casts of his finest works including those of his personal hero, Ludwig Van Beethoven.
In honor of Bourdelle and the opening of the Musée Bourdelle, the name of the Impasse du Maine was changed to the Rue Antoine Bourdelle.
The atelier was part of Bourdelle's home where he lived from 1885 until his death 34 years later. He shared the space not only with his wife Cleopatra and his children, but also with his parents, grandmother and aunt. One of the two floors is open to the public and the room has the original furniture where clients and family gathered amongst Bourdelle's private paintings, sculptures and artifacts.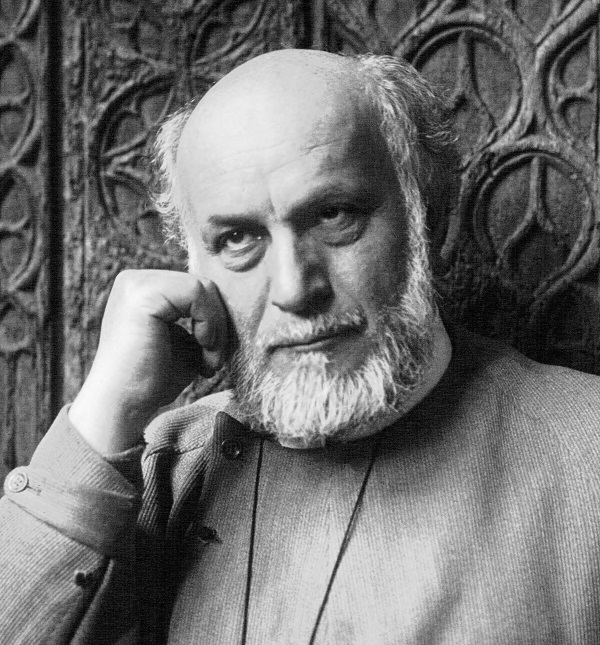 Antoine Bourdelle began his life in Montauban in 1861, the son of a cabinet maker. His prodigious talent was apparent at an early age when he began carving his first sculptures in his father's workshop at the age of 13. Two years later he was granted a scholarship at the School of Fine Arts in Toulouse. However even at this early age, Bourdelle's uncompromising character was already apparent and he resisted the formal teaching. Despite (or because of) his intransigence, Bourdelle came second in a competition to enter the Ecole des Beaux Arts in Paris. He worked in the studio of Falguière until 1887, although he was to remain in Paris for the rest of his life. It was in 1893 that Bourdelle joined the studio of Auguste Rodin. A collaboration with this most famous and talented of sculptors lasted 15 years. Rodin intervened on Bourdelle's behalf when he received his first official commission in 1895 to sculpt a war monument for his birthplace, Montauban. Bourdelle's plans were far from the accepted version of traditional war monuments and met with fierce opposition. It was only with Rodin's influence that Bourdelle's monument was finally erected in 1902.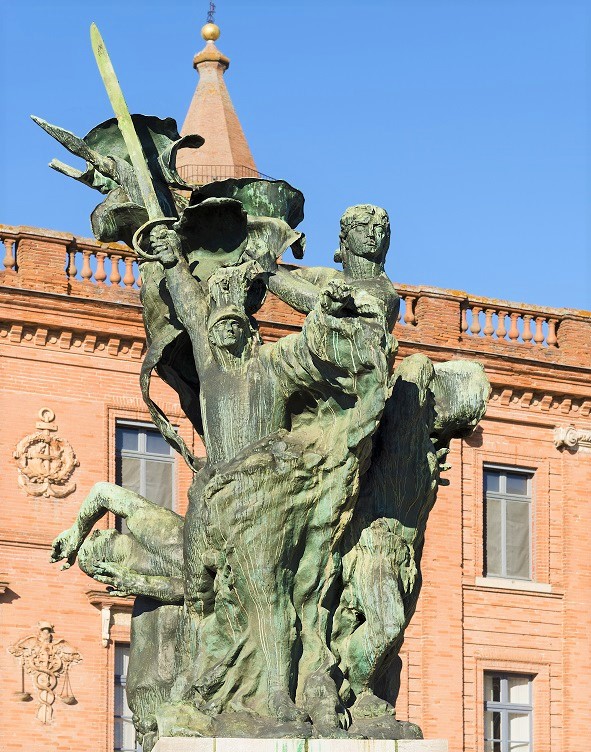 Bourdelle still refused to remain under the influence of any artist and opened a short lived free studio with Rodin and Desbois. Its most famous student being Henri Matisse, who produced some beautiful sculptures there. After Bourdelle's first solo exhibition in 1908 showcasing much larger works and gaining greater recognition, he left Rodin and set up on his own.
When he began teaching at L'Académie de la Grande Chaumière, one of his students was Giacometti whose elongated sculptures, epitomized by his 'Walking Man', could not have differed more from Bourdelle's often monumental works. Bourdelle's sensitivity, however, is apparent in his delicate drawings and paintings of nude and clothed women.
Isadora Duncan, already claimed by Rodin as his muse, became the inspiration, too, for Bourdelle who continued his friendship with her from 1903 until her tragic death in Nice in 1927. He filled notebooks with sketches of her and her lasting legacy is in the marble bas-relief frieze, aptly named 'La Dance,' above the doors of Théâtre des Champs-Élysées. With this frieze, Bourdelle had publicly claimed Duncan as his 'own' muse. The Théâtre des Champs-Élysées opened in 1913 for Ivor Stravinsky's "The Rite of Spring" with Sergei Diaghilev's Ballet Russes choreographed by Nijinsky. It caused a sensation at the time with reputed (although doubtless exaggerated) riots by classical music aficionados. The building however became the acknowledged first example of Art Deco architecture in Paris and was declared a Monument Historique in 1957.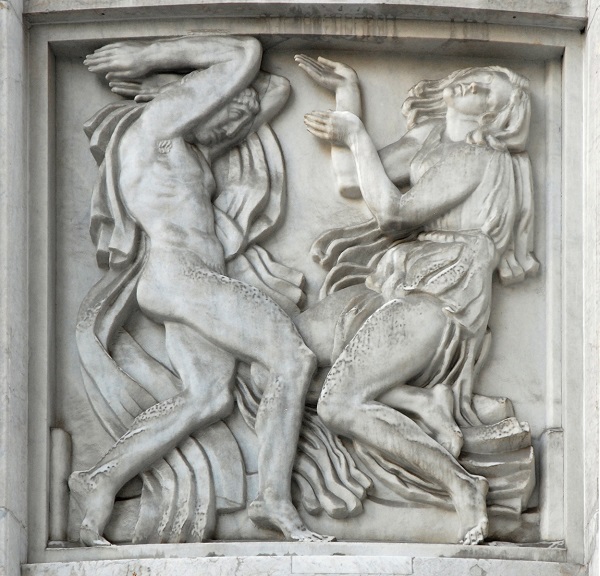 Bourdelle was married in 1904 to Stephanie van Parys, three years after their son Pierre was born. The marriage proved to be difficult, at least for Stephanie. Bourdelle's art classes, filled with attractive and usually nude models, led Bourdelle down the path where almost all artists of the time wandered willingly. His affairs– he was reputed to be an attractive, charismatic and amiable man– caused enough friction in the marriage for it to end in divorce in 1910. One of his students, the Greek born, exotically named Cleopatra Sevastos, gave birth to his daughter Rhodia a year later. They had known each other for a number of years before and one can only speculate on the nature of their relationship during that previous time.
Cleopatra proved a stayer and they married in London in 1912, living together until Bourdelle's death. Cleopatra was much more than a wife for Bourdelle which may explain the longevity of their relationship. She remained his model, gave up her own artistic career as a talented sculptor and dedicated her life to Bourdelle. By now his studio and workshops maintained numerous assistants while Bourdelle was still teaching students in his atelier. Cleopatra took over the running of all Bourdelle's projects including the overseeing of his atelier and entertaining his friends and clients. Bourdelle, in return, was a loving and attentive father, who adored his children as well as his multi-talented wife who having benefited from a classical education, spoke several languages fluently.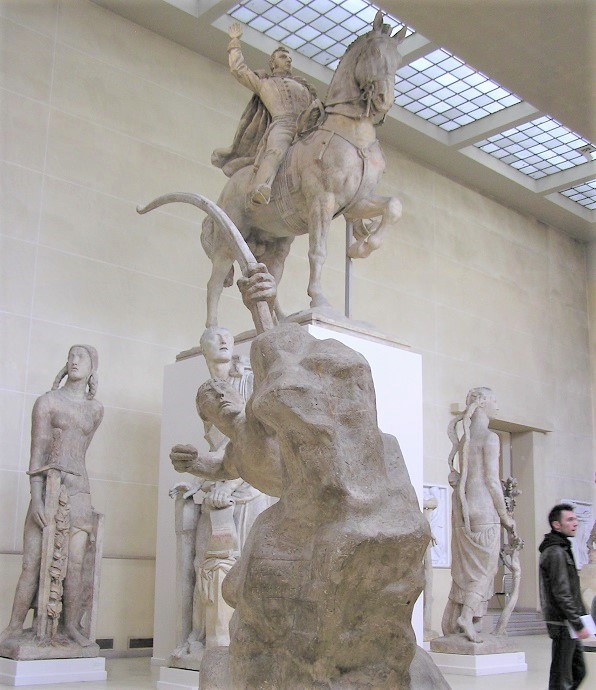 Bourdelle's output was prodigious and his sculptures can be seen in Montauban, Marseille, Canberra in Australia and Scotland. His war memorials include the Monument aux Combattants et Defenseurs du Tarn et Garonne completed in 1871, the National Monument of the Hartmannswillerkopf completed in 1924 in Montauban, La France in Briancon, the war memorial, part of La Guerre, les figures hurlant, in Capoulet-et Junac and the war memorial in Montceau-les Mines in 1928.
Fortunately, here in Paris, apart from the stunning collection exhibited in both the grounds and inside the Musée Bourdelle, we can find Bourdelle's statues gracing public places and museums.
The Musée d'Orsay boasts both 'Force de la Volonte' 1922 and 'La Victoire' 1922 alongside each other on the parvis outside the museum. Inside are more of Bourdelle's treasures: a bronze bust of Auguste Perret, a bronze bust of Ludwig Van Beethoven, 'Le Belier Retif', a 1909 bronze sculpture of a shepherd trying to control a lamb, 'Combattant' a 1905 bronze head of Hercules and 'L'Offrande.' This bronze statue, completed in 1905 is believed to have been inspired by Cleopatra Sevastos, Bourdelle's second wife, adding to the speculation that theirs was more than a platonic friendship in the years before their marriage seven years later. Tête d'Apollon finished in 1919 is also part of the Musée d'Orsay collection.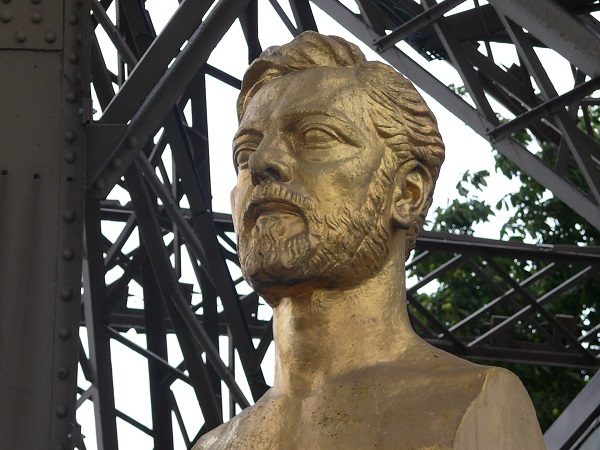 At the foot of the Eiffel Tower stands Bourdelle's bust on a pedestal of Gustave Eiffel. In the Musée Rodin, Boudelle has depicted Rodin, 'Rodin travaillant a 'sa Porte de L'Enfer'. Jean Baptiste Carpeaux graces the Hotel de Ville and the Monument to Adam Mickievitz, the Polish poet, presides in the Cour Albert, Place de Alma. And finally the Musée Grevin is adorned with a bas-relief above the proscenium arch and 'Les Nuees' at its entrance.
Bourdelle was made a Knight of the Legion d'Honneur and promoted to an officer of the Legion d'Honneur in 1919. He died on October 1st, 1929 and is buried in Montparnasse cemetery near his atelier.
Bourdelle was remembered not just for his undoubted genius, but also as a man of great generosity who was respected and beloved by renowned artists, friends and students alike.
Which is as worthy an epitaph as any.
Accessing the museum
The Musée Bourdelle can be found not far from Montparnasse tower at 18, Rue Antoine Bourdelle, 15th arrondissement.
Metro: Falguière and Montparnasse.
Open Tuesday to Sunday 10am to 6pm
Entrance Free.
Wheelchair friendly.