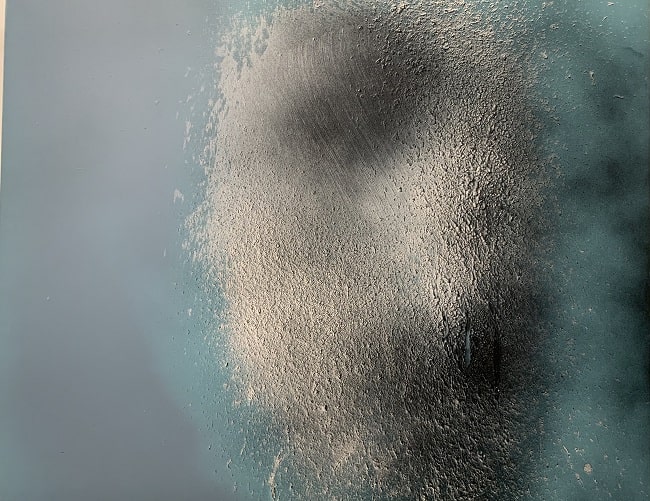 Before you see "Soulages at the Louvre," explore the Hans Hartung retrospective at Musée d'Art Moderne
Sunday, as I roamed the homage the Louvre is paying to Pierre Soulages in celebration of his 100th birthday, I couldn't help but draw a parallel between his work and that of another French pioneer of abstract painting, Hans Hartung, the subject of a long-overdue retrospective currently on at the Musée d'Art Moderne (MAM) de la Ville de Paris.
I happened upon the Hartung exhibition almost by chance. MAM had just reopened and I was eager to discover the result of the extensive renovation, but as I stepped into the museum and looked around to find my way, a large abstract canvas, an explosion of colors, captured my eye. I was hooked, and ended up spending almost two hours exploring the Hartung retrospective. Room after room, Hartung's multifaceted work (he was not just a prolific painter, but also photographer and a sculptor) shines against the immaculate, minimalistic decor of the refurbished museum.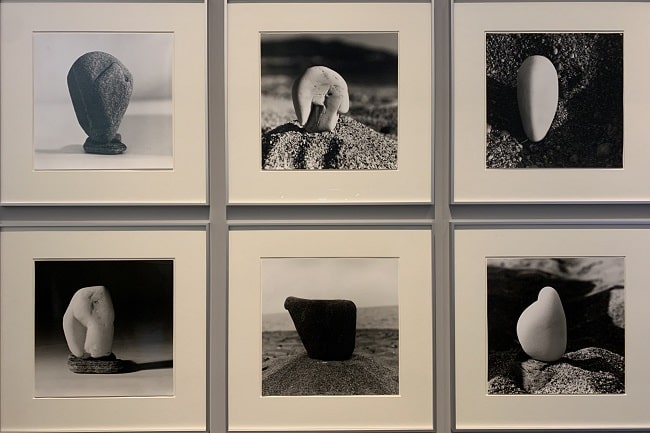 The energy that comes off Hartung's painted opus is not simply a matter of color and scale, because even his monochrome early drawings, immersively displayed on a corner wall, feel like a punch in the gut. Using unorthodox techniques and tools (he even experimented with a zipline, suspended at the top of his studio to throw paint at the canvas), Hartung was a forerunner of the American Lyrical Abstraction of the 60s.
His photographs, on the other hand, feel restrained and smooth. A black-and-white series stages pebbles in his studio or on the beach where Hartung found them. The titles of these ready-mades offer us an insight into Hartung's sources of inspiration: not only his contemporaries (Picasso, Arp, Brancusi) but also the classicism he had studied in his native Leipzig and, later, at the Fine Arts academy of Dresden.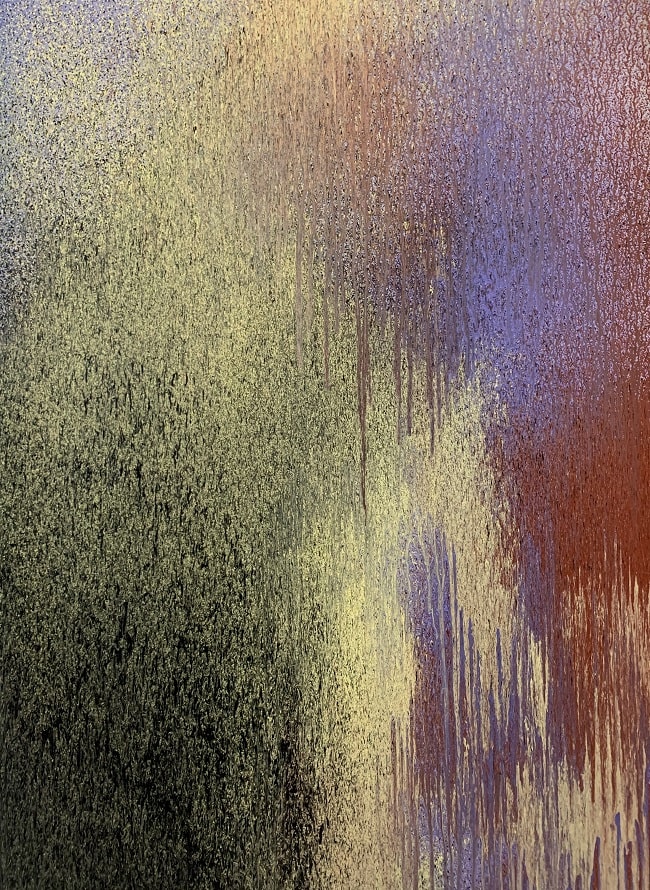 Pictorially, parallels with Soulages, who met Hartung in 1947 and rapidly became a friend, come naturally. For both, abstraction appears like the supreme form of freedom for the artist. While their chromatic choices could not be farther apart, both painters experiment by treating paint almost as a sculptural medium. The surfaces are prodded, scraped, sanded, adding an almost tridimensional depth to an otherwise flat surface. The sheer scale of the works shows their affinity as well: untamed by old age and fragile health (wounded in battle in 1944, he had a leg amputated), Hartung does not reduce the size of his canvases, as if to defy his own physical limitations.
As I progressed through the retrospective, Hartung struck me as an indomitable figure, his thirst for liberty, both artistic and personal, shaping the whole course of his life, from his refusal to be constrained by neither academia nor avant-garde (he found even the subversive Bauhaus too rigid) that led him to leave his native Germany to travel to Italy, Spain and finally settle in France, to his engagement in the Légion Etrangère (as a German citizen he could not enlist in the French regular army).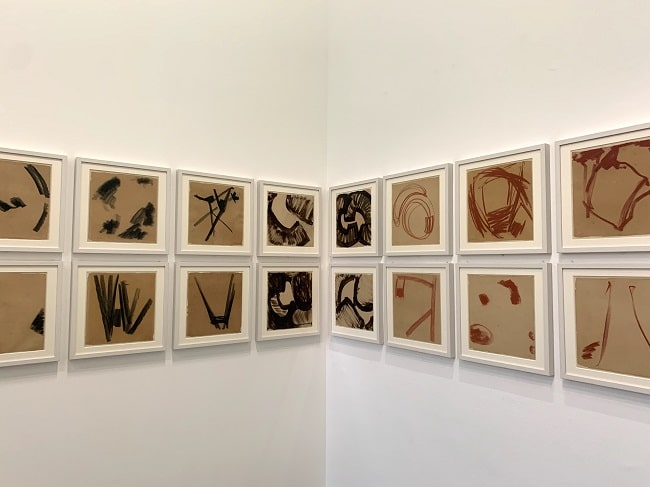 "For me, the pleasure of living is mixed up with the pleasure of painting. When one has dedicated one's entire life to painting, when one has tried to go always further, it is impossible to stop," Hartung declared in his autobiography, Autoportrait, published in 1976.
Hartung did not stop painting until his last breath (the retrospective concludes with a canvas he finished three days before his death). Pierre Soulages, at the venerable age of 100, is still incredibly creative.
Seize the chance to see both exhibitions this Christmas, as they offer not just an insight on how two French painters shaped the course of artistic abstraction in the 20th century but also, most of all, how much art is a celebration of life.
"Hans Hartung: La Fabrique du Geste", is on at Musée d'Art Moderne (11 Avenue du Président Wilson, 75116 Paris) until March 1st, 2020
"Soulages au Louvre" is on at Musée du Louvre (Salon Carré, aile Denon, 1st floor) until March 9, 2020.