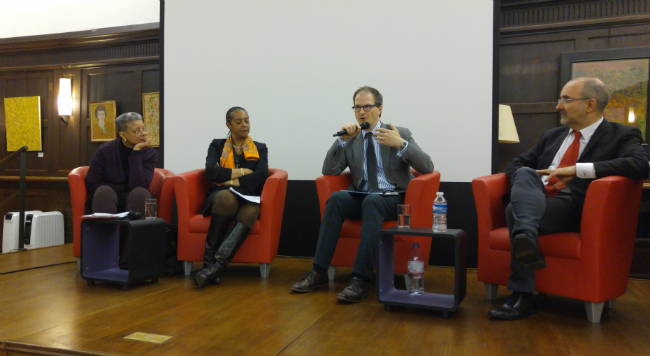 There is still a short window in time to see the marvelous exhibit of works by the expat African American artist Beauford Delaney – at no cost – but because of security issues, you must register for one of the few remaining guided tours of the exhibit at Montparnasse's Reid Hall, which is just off Boulevard Montparnasse (4 rue de Chevreuse 75006) (send en e-mail to [email protected] to register). Available times: Tuesday, March 8 at 10:30 am; Thursday, March 10 at 11 am; Monday, March 14 at 3:30 pm. (Learn more about the artist, and this special exhibition, in this article previously published on Bonjour Paris.)
Beauford Delaney was one of the American artists and authors of color who emigrated to Paris during the 1950s where he and his friends – including James Baldwin and Henry Miller – participated in the exciting artistic and intellectual milieu that was Paris during the first part of the last century.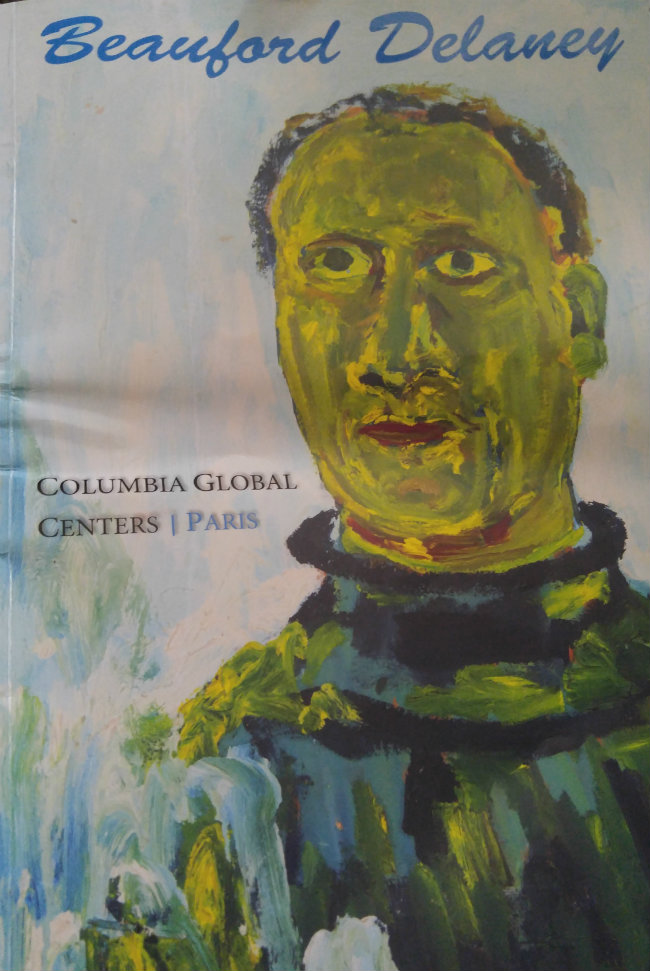 The exhibit "Resonance of Form and Vibration of Color" is a very rare opportunity to see these works, most of which have been donated short term by private collectors. Many of the paintings are enhanced by an Augmented Reality application (Blippar.app) you can download for free onto your smart phone from Apple or your android play store. With Blippar, you can just point at the painting (both on the wall and as reproduced in the exhibit catalogue) to see videos and links to other information about the works.
Catalogues can be purchased online and shipped to you at 42.50 euros with shipping/ 50 euros with tracking & handling; but are much less costly if purchased at the exhibit (25 euros for one copy).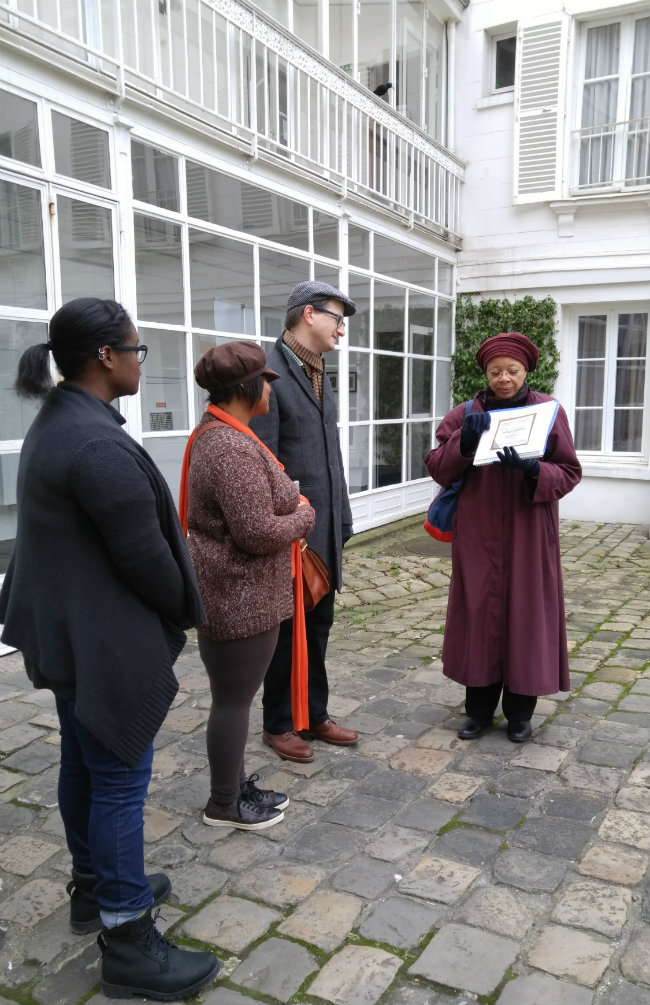 I attended the exhibit three times last month and was blown away by Beauford's use of color in his abstracts and his incredible expressionist portrait work. I also attended the roundtable discussion "Muticulturalism in Today's Art World" where there was a lively discussion among Nigel Freeman of New York's Swann Auction Galleries; André Delpuech, Chief Curator of the Americas collection at the Musée du quai Branly; and Laurence Choko, owner of Galerie Intemporel (more about this here) as well as an event honoring Beauford Delaney's life through images and discussions – where many who actually knew him came to share memories.
If you want to donate to the exhibit (still in need of some funding) or bid on a wonderful Ile St Louis apartment rental in a silent auction to support the exhibit, click on the links below:
Silent auction for Ile Saint-Louis Apartment Rental.