60 Years of Urban Art in Paris: Don't Miss this Show at the Hotel de Ville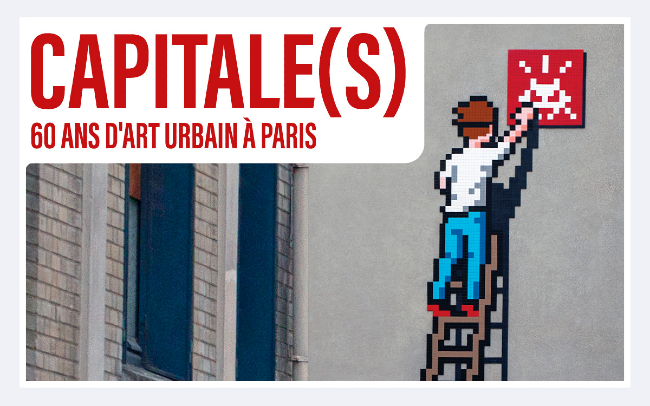 Street art has never been more popular in Paris. Invader, Seth, Swoon, Miss.Tic, Shepard Fairey, Jef Aérosol, Banksy… These artists aren't just part of an underground movement; their names are part of the everyday vernacular, even talked about by Parisian school children. There are street art tours and giant city commissions and even a floating museum called Fluctuart dedicated to urban art.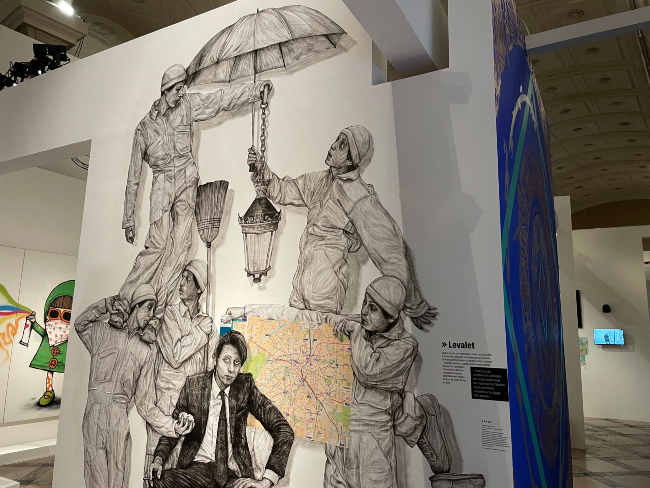 What many fans do not realize is that this is not a recent phenomenon. Paris has been a canvas for street artists for six decades. And the City of Light played an essential early role in the artistic movement which is often assumed to be North American in origin. A fascinating new exhibit at the Hotel de Ville seeks to rectify that misconception. Running until February 11, 2013, "Capitale(s): 60 Years of Urban Art in Paris" traces the movement's chronology and provides a comprehensive panorama through the creations of 70 artists.
Though street art is now fully recognized by museums, journalists, and academic institutions, this was not always the case. Over time, there has been a profound shift in how the movement is perceived. Street art was born in the streets in the 1960s and 70s as artists used graffiti and stencils to express themselves. (We've written before about precursors such as Jacques Villeglé, the poster thief of Paris.)
(It was the Franco-American adolescent Bando who brought graffiti to Paris from New York— this First Wave transformed Stalingrad into a playground of artistic expression.) The 80s saw French artists like Jef Aérosol and Miss.Tic play with pochoirs on the city walls, followed by the likes of JonOne. Today local talent is enhanced by international stars like Swoon and Banksy, whose work creates awareness of major societal issues.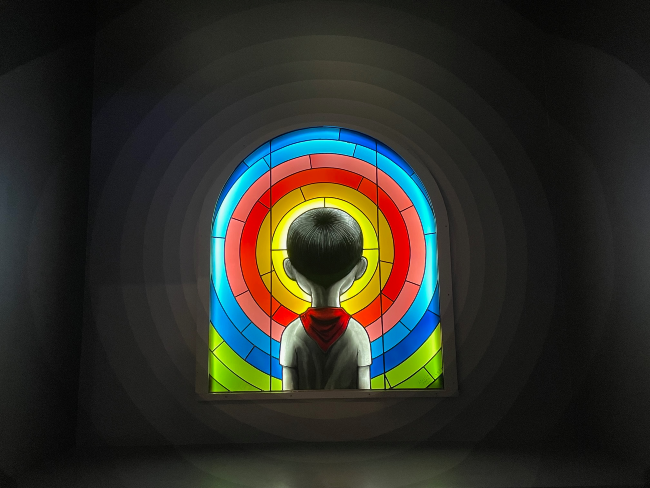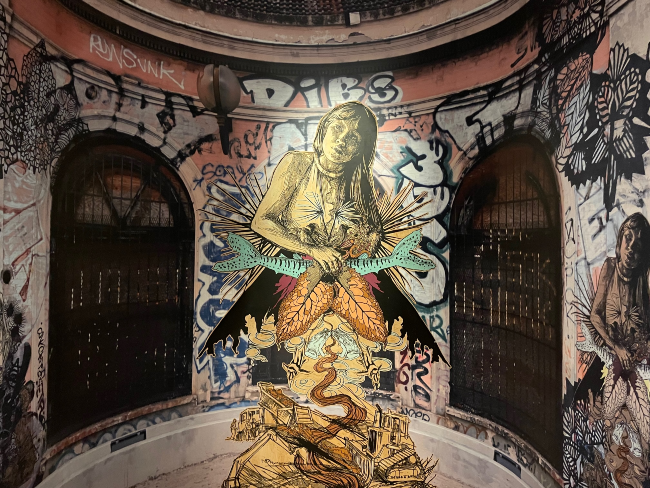 Free to the public, this major exhibit was conceived by not one but four curators who are experts in their fields. It showcases works from prestigious collections, archival documents, and most fun of all: in situ interventions by artists themselves who were commissioned to create works directly on site in the Salle Saint-Jean of the Hotel de Ville. (Top tip for Invader fans: There's even new Invaders hidden on the premises and you can flash them for points in the app.)
To coincide with this buzzworthy exhibit, the city has commissioned new murals in multiple arrondissements in Paris, including the "Tunnel des Tuileries," its 800 meters underground now painted with urban art. There's also an "hors les murs" exhibit displayed outside the Hotel de Ville.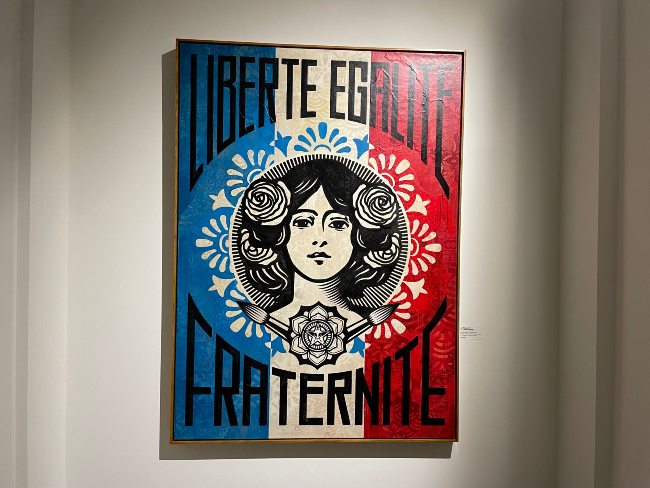 DETAILS
Capitale(s): 60 Year of Urban Art in Paris
Salle Saint-Jean, Hôtel de Ville de Paris
5 rue de Lobau, 4th arrondissement
Until Saturday, February 11, 2023
Open Monday-Saturday from 10 a.m. to 6:30 p.m., with late closure on Thursdays at 9 p.m. Closed Sunday.
Free with online reservations
Lead photo credit : Official exhibit poster
More in art exhibitions, street art
---
---