An Enjoyable Wine Dinner with Christian Moueix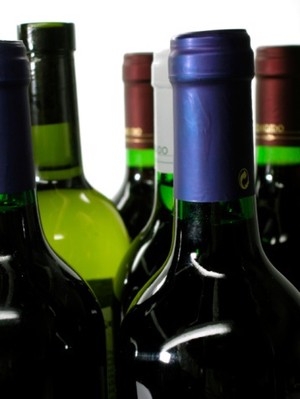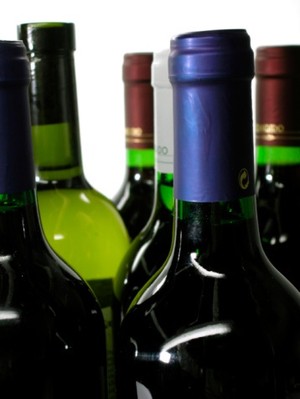 In these hard economic times, we all look for ways to make our dollars go farther. For wine lovers, a good plan is to take in a wine dinner from time to time. They tend to be somewhat pricey, but much less so than in better times, and since the wines are offered by the winemaker or retailer on a promotional basis for the dinner, you end up paying far less than individual bottles of wine would cost. Plus, there is the interest of the speaker, the chance to taste a series of often exceptional wines, and the enjoyment of a good dinner.
That is why we looked forward to the appearance of Christian Moueix at a recent wine dinner in Washington. It was held at Ruth's Chris Steak House in conjuction with the Calvert-Woodley wine store. Moueix is a well-known Bordeaux winemaker, owner of Château Pétrus, and a friend who graciously allowed me to use the label from his 1990 Dominus wine from Napa Valley on the front cover of my latest novel, The Saladin Affair.
The dinner was moderately pricey at $125. Considering the wines served, it was a relative bargain.
We began with hors d'oeuvres and champagne, a toasty Roederer Brut Premier Nonvintage, served in magnums, which complemented the miniature crabcakes nicely. At dinner, the first course was beef carpaccio, served rather oddly with an oil dressing on baby lettuce and garlic crouton chips. Oil of course clashes with and masks the flavors of fine wine. So I neglected the carpaccio and concentrated on the Château Magdelaine 2006 (retail $85). The wine was light and flavorful.
I remembered with pleasure that Christian and I had walked around this St. Emilion property one early morning at my request, for I had been interested to see where the property yielded to its neighbor, Château Ausone. Alas, I am sorry to report that the last horse used in the vineyards in St. Emilion, shared by those neighboring properties, has yielded to a miniature tractor.
The D.C. restaurant hit its stride with the second course: breast of quail, served with caramelized onions and garlic mashed potatoes. (More garlic? With wine?) We had three Pomerols from the light, tasty 2006 vintage: Château Lafleur-Gazin (retail $50), Château Certan-Marzelle ($73), and Château Hosanna ($150).
Château Lafleur-Gazin is located between Château Gazin and the famous and very pricey Château Lafleur on the Pomerol plain. I liked this wine, a fine Pomerol that Christian stated is popular in French restaurants.  I can see why, considering its taste and moderate cost. Compared to other Pomerol wines, it's a good value.
In 1999, Moueix bought Château Certan-Giraud and determined to upgrade it. The prerevolutionary Certan estate for many years had been divided into three properties: Vieux Château Certan, Certan de May, and Certan-Giraud, with Certan-Giraud usually outperformed by its two siblings.
Christian Moueix resolved to change that. He couldn't retain the estate's name and split it into two properties. The larger one (just 10 acres) is called Château Hosanna; the smaller one (4.5 acres), Château Certan-Marzelle.
They are both excellent wines, showing different styles. Château Certan-Marzelle is made of 100% Merlot grapes, while Château Hosanna is a blend of 70% Merlot and 30% Cabernet Franc. I suspect that both wines will show even better with the 2005 vintage in a few years. The Certan-Marzelle suffered somewhat by comparison to the Hosanna, lacking a bit of character, while the Hosanna was clearly a fine, complex wine in the making. It will be interesting to taste them each in a few years—and both from the 2005 vintage in another decade. Clearly, Christian Moueix is not resting on his illustrious laurels but has seized another winemaking challenge. It would be foolish to bet against his making the 1999 Pomerol acquisitions a great success.
We then enjoyed his California wines, served with the lamb, and then the cheese course. The 2006 Napanook from Napa Valley (retail $40), from grapes grown at the Napanook Vineyard in Yountville, is from younger vines from the Dominus Estate. Lush and flavorful, I liked it immediately.
The 1994 Dominus (retail $225) surprised me. While excellent, it tasted rather young and was less immediately engaging than the Napanook. I would have said it was a Pauillac wine in course of evolution. As with many fine, complex wines, structure tended to predominate – but still, after 15 years?
The 2005 Dominus ($150) I thought was the wine of the evening. It was not, as I had expected, closed at all but was very fruity, soft and rich. Since by this time there was a confusion of wine glasses at every place, and they were not marked by numbers as is customary at wine dinners to help the wine stewards and the diners to keep track, the possibility occurs to me that the 1994 and 2005 Dominus wines were poured in the wrong order. Switched, the tasted characteristics of the two vintages would be a better fit.
No matter. It was a very pleasant evening, and a chance to learn from a master winemaker. So, it pays to watch for wine dinners. Sometimes, as was the case with this one, they can be a great bargain.
Leave a reply
Your email address will not be published. Required fields are marked *