Why Haven't You Been Back? Please Come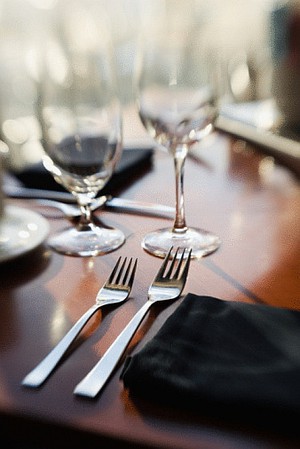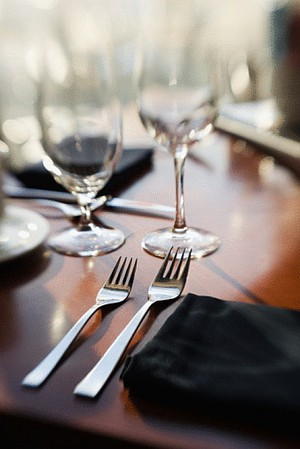 Funny thing. I was at Gilles Choukroun's MBC a while back with a dear friend and as I was putting on my coat I saw her chatting with a most attractive couple still in the midst of eating their main courses. She waved me over and said, "Let me introduce you to blah blah blah. He's the chef at Tellus. You know it, right?"
Hummmm.  Yes I did, and I knew I'd eaten there and recalled that I'd had a good meal. We all chatted for a while and then split up.
As I was subwaying home I thought, "If I liked it, why haven't I been back ?"
So I looked it up in my archives and saw that I'd been there just about a year ago and rated it a 5.5/10, summarizing that one should go because "it's honest well-done food….[and]…if I worked near there I'd take advantage of [it]." So why have I not returned?
Well, Judge, I plead "Nolo contendere." I eat out in Paris approximately 200 meals a year, so there should be room for a revisit to a place like Tellus.
However, my plea is complicated. When I'm in Paris by myself, which is most of the time, I try to eat at places I've never been to before so that when Colette and our downstairs friends/neighbors Paga and Elan are here I can accommodate their wishes or leads.
Now, I'm not saying I'm a wimp, just that there are only so many places I can go back to.
I've not done a scientific sweep of places I think highly of that I haven't gone back to, but off the top of my head, after he made this comment, I realized they included such meritorius feeding troughs as Le Repaire de Cartouche, Cerisaie, Paul Bert, Clocher Pereire, l'Atelier de Joel R., and many many others (some of which, ironically, I did revisit more recently).
So Christophe Sense, you are a good chef and I promise I will try to come back, but there's so much to do and so little time.
The restos mentioned are :
MBC
4, rue du Débarcadère, 17th (Metro: Porte Maillot)
T: 01.45.72.22.55
Closed Saturday noon and Sundays
Lunch menu 20, dinner 45, 65 and 80 €
Tellus
4, rue du Mail in the 2nd, (Metro: faggedaboudid)
T: 01 40 20 40 04
Closed weekends
Lunch forced-choice menu for 15, about 30E à la carte.
©by John Talbott 2010
Fat Tire Bike Tours are great for seeing Paris in a different light. You'll see more, have more fun, and not feel tired at the end of it. These are highly recommended and truly a great thing to do during your stay.
See more of Paris! Here are some of our favorite tours:
Medieval Churches of Paris: Discover some of Paris's most beautiful and lesser-known churches in the company of a medievalist, a perfect theme for the holiday season.
Louvre French Masters: Escape the cold and the crowds in the Italian wing of the Louvre by learning about the evolution of French art from the late Gothic period to the monumental 19th century paintings of David and Delacroix, accompanied by an art historian.
Leave a reply
Your email address will not be published. Required fields are marked *