WhiskyLive & Fine Spirits 2011
While France brings to mind Champagne, Chablis or Châteauneuf de Pape, its whisky grabs one of the largest shares in the spirits market. From the corner bistro to high-end cocktail bars, you'll find choices from the basics to the mind boggling.
This weekend, all the big boys and girls will come out to play for the largest whisky affair in Paris: WhiskyLive 2011. La Maison du Whisky and LMDW Fine Spirits have partnered with Whisky Magazine, Barmag and GQ Magazine to present a particularly interesting lineup of brands, experts and tasting opportunities.
This year's theme, "Dégustation en Duo," is inspired by masculine/feminine duality. While there has been a strong female presence in the world of whisky when it comes to the producing and distributing side, presence of the fairer sex has been somewhat lacking in more public arenas like salons, online forums and specialty shops. WhiskyLive 2011 aims to reach, embrace and celebrate both sexes, with a focus on duality.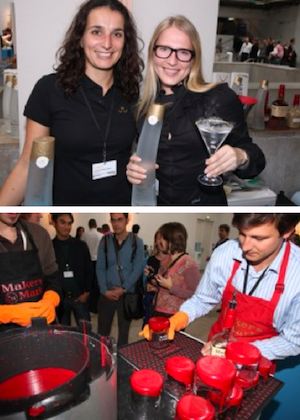 WhiskyLive 2011 will play on this theme in several ways: exhibiting brands will set classics against new releases. For visitors looking beyond whisky, the salon will showcase additional spirits such as vodka, tequila, rum or cognac. Each of these categories will feature a male/female paired expert team of either blenders, journalists, distillers or other professionals to answer questions and lead talks in their area of expertise.
Of particular interest is the dedicated bar area. In what can only be called a "supergroup" of Paris bartenders, WhiskyLive 2011 has pulled together an exceptionally talented team from six of the city's most notable cocktail bars. Representatives from the Buddha Bar, la Conserverie, Grazie, l'Hotel, Papa Doble and the Prescription Cocktail Club will highlight the duality theme, as each bar serves up a choice of only two cocktails specifically selected for the show. And for visitors willing to splash out a little more cash, reps from Paris institution Harry's Bar will be shaking and stirring in the VIP section.
The most interesting aspect of any tradeshow or spirits salon is the opportunity to try something new or elusively hard to find. This year, visitors will have the chance to learn about and sample new products and limited releases from a respectable range of whisky, as well as cognacs, calvados and mescals.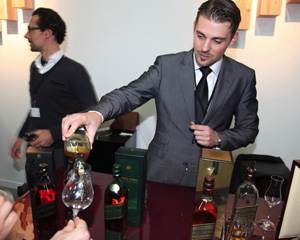 WhiskyLive 2011 takes place in the Hôtel Particulier Salomon de Rothschild, a neoclassical historical monument rich with history—the perfect place for a bit of sophisticated sipping. The show is open to amateur epicureans and professionals on Saturday and Sunday, September 24 and 25, while Monday, September 26, is reserved for professionals only. Daily and weekend passes range in price from €45-€110 and can be purchased three different ways: through the WhiskyLive 2011 website, directly from La Maison du Whisky or LMDW Fine spirits shops or through the Réseau France Billet.
PRACTICAL INFORMATION:

Venue: Hôtel Particulier Salomon de Rothschild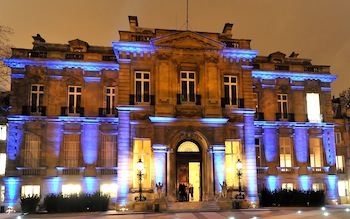 11, rue Berryer, Paris 8th

Online route maps for Paris bus, Métro, RER and Transilien (SNCF) (French only)
PHOTO CREDITS
Publicity photos courtesy of WhiskyLive 2011
Forest Collins is a freelance writer who covers the Paris cocktail scene 52 weeks of the year, hence her twitter name of @52martinis and her blog. Click on her name to learn more about her.
Subscribe for free so you don't miss story & don't forget our searchable library of 6000+ stories about France travel & Paris events, dining, lodging, shopping, French lifestyle news & more.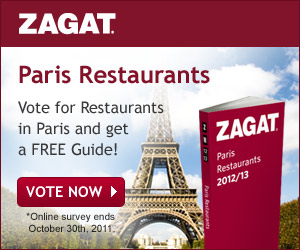 Get a free copy of Zagat Paris Restaurants 2012/13
Just click and write a few clever remarks about your favorite Paris restaurants …
Who knows?
You might be quoted in the next issue that you'll receive for free just for participating.
Shop our Amazon.com Boutique for the very latest available at Amazon.com…everything, from books to travelers essentials to music & DVDS, gift cards & imported French good. Merci, your support has allowed us to publish BonjourParis since 1995.
Search hint: start at the back pages for the most recent stock.
Short-cut to our 100 TOP SELLING ITEMS

(please wait for widget to load)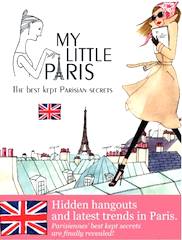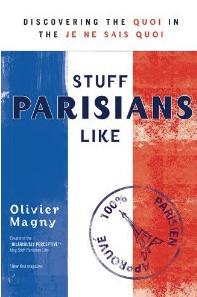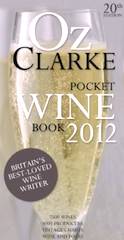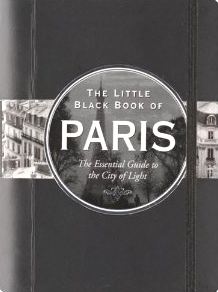 Little Black Book of Paris, 2011
Stuff Parisians Like: Discovering the Quoi in the Je Ne Sais Quoi [July 2011] by Olivier Magny of O Chateau wine bar
Oz Clarke Pocket Wine Book 2012: 20th Edition [Sept 2011]
The Little Black Book of Paris, 2011 Edition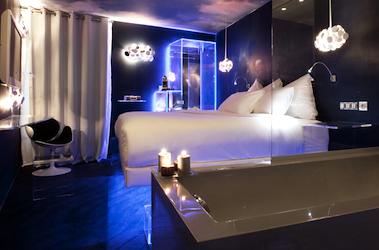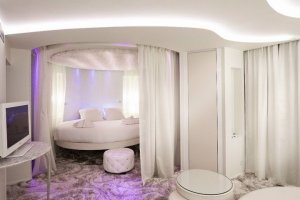 Seven Hotel is a modern 4-star designer hotel in the Latin Quarter that offers individually-themed rooms created by 4 designers. Free Wi-Fi, air-conditioned, Nespresso machine & iPod docking station in suites. TV has a channel that controls individual room fragrances. Buffet breakfast served mornings in the hotel's breakfast room or in room upon request. On-site contemporary lounge bar, massage treatments, a private car service. Located near rue Mouffetard "eat-drink" street with charming cafés & daytime classic small shops & market. Satisfied past Booking.com guests rated this stylish hotel 8.6 of 10.

Be smart! Reserve your hotel at Booking.com…then keep shopping online & if you find a better rate for the same deal, contact Booking.com for your BEST PRICE MATCH GUARANTEE.
Bookmark this link & use it everytime you shop so your preferences are stored & deals are updated when you return: Booking.com.