Photoquai 2011: Paris Photography Exhibit at Musee du quai Branly & Self-Guided Seine Walk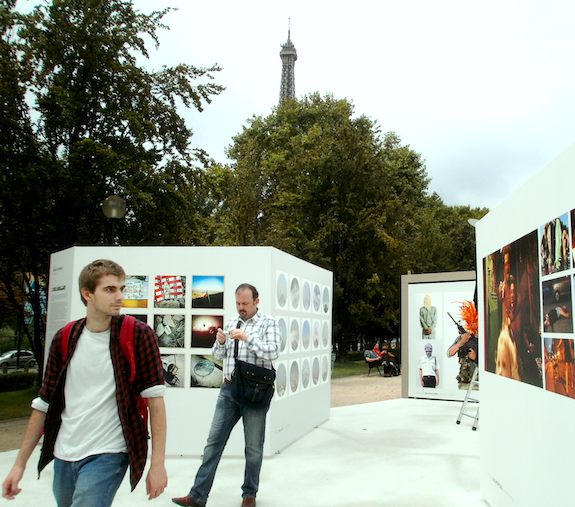 PHOTOQUAI is a biennial photography exhibition presented in Paris outdoors on the banks of the Seine River before the Musée du quai Branly since 2007. This year displays extend into the museum's gardens and there are also satellite exhibitions at the Eiffel Tower Gallery plus embassies and galleries associated with the participating international artists [see link to list of locations and dates below in Practical Information.] The show continues until November 11 (longer at some locations) and the scenic outdoor setting is ideal for visitors who wish to combine a museum visit with a stroll to see other famous landmarks along the Seine.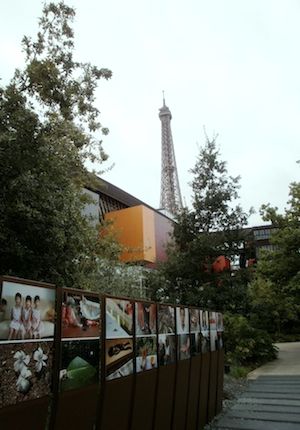 Now in its third run, PHOTOQUAI showcases artists from parts of the world usually overlooked by high-profile international art exhibitions. The 46 artists represent 29 countries, including China, Thailand, Russia, and Tanzania. There is no charge to see this outdoor exhibition.
Expanding PHOTOQUAI to the beautiful museum gardens was a wise move. If the weather cooperates, you may be tempted to spend the whole day there listening to the sounds of crickets singing and the soft brushing sound of the long grass in the wind.
The photos are enlarged to giant scale, which works perfectly against the backdrops of the river and the museum gardens. Photographers were briefed to capture their cultures through the lens. Even though the end result is a huge range of subjects and colors, they all fit together harmoniously.
Most PHOTOQUAI photographers are at the beginning of their careers, at least in Europe. Not only does this exhibition give the artists a valuable springboard for the future, it also gives the viewer the opportunity to see fresh and exciting art.
The exhibition is great inspiration for amateur photographers as each group of work is accompanied with background information about how each artist found their way into the art form. You can find much of this information online at the official website.
On opening day, images by artists Maitree Siriboon, Sameer Kermalli and Minstrel Kuik were particularly appealing and all three were present to explain the ideas behind their work.
Minstrel Kuik, Malaysia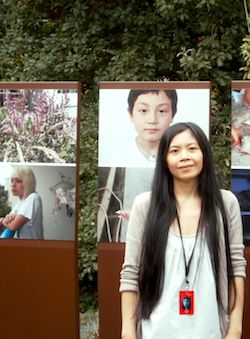 Minstrel Kuik's work is in the museum garden, where she sat carefully carving pictures into pieces of slate she found on the ground and photographing her surroundings. She gives the impression that that she never stops creating. Her series "Mer.rily, Mer.rily, Mer.rily" has been in continuous progression since 2007.
Her displayed photographs suggest Kuik's work and life are very much one and the same. She photographs lucid images of her life in Malaysia, snapshots of children, nature, still life and domestic scenes, such as chicken being prepared for dinner. The sharp colors draw you into another world so quickly it almost leaves you with jet lag.
Maitree Siriboon, Thailand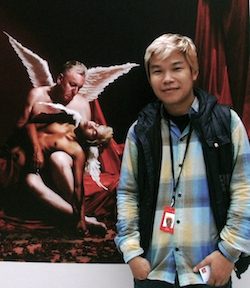 Maitree Siriboon's "Isarn Boy Soi 4" takes inspiration from classical painting, juxtaposing passionate red and virginal white, old and young. Siriboon worked in collaboration with Tim Brightmore to create an image that reflects the complicated relationship between young men and older rich tourists in Thailand. He explained that the wings in his painting represent a desire to fly, to transcend negative outside perceptions of Thailand.
Born in 1983, Siriboon has seen rapid change during his lifetime related to the influx of tourists in Thailand. He spoke about the love-hate relationship between Thai people and rich Western tourists, and his disappointment that profits from tourism have not been ploughed back into education for the next generation. He feels that there is little opportunity for talented young men, so many end up working in bars on Soi 4, referenced in the photo's title (a Bangkok street known for male prostitution). Siriboon hopes his artistic career sets a good example to his peers.
Sameer Kermalli, Tanzania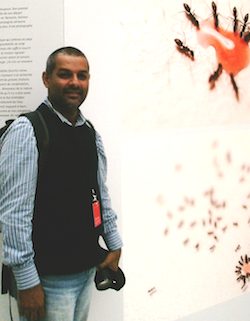 Tanzanian artist Sameer Kermalli also contrasts red and white in his "My Ants" photos. Although there was a wide range of subjects at PHOTOQUAI, the majority of photos were of people and this is why it was hard to pass by Kermalli's ants. His home, Dar es Salaam, attracts a large number of wildlife photographers to its game reserves, yet Kermalli prefers to explore nature on a micro-scale. Bored with the ants that constantly invade his apartment, Kermalli used them as his models in exchange for the small payment of scraps of food or drink. Seeing ants in detail on such a huge scale leaves you with a pleasant feeling of disorientation.
Famous sites to see along the way
The most direct and scenic way to get to the Musée du Quai Branly is to exit the métro at Pont de l'Alma on the Right Bank before walking across the bridge. On the way you'll notice "La Flamme de la Liberté," (The Flame of Liberty), a full-size replica of the Statue of Liberty's torch. It was a gift to Paris from the International Herald Tribune in 1989 to commemorate 100 years of the newspaper in France.
This famous Paris monument is photographed often by tourists who associate it with Princess Diana, who died with others in the infamous 1997 car crash in the tunnel directly below the flame. Visitors leave flowers, notes and other offerings at the base of the flame; and graffiti on a nearby wall pays tribute to the "Queen of Hearts." Curiously, today an increasing number of visitors leave tributes to Michael Jackson, known in Europe and some parts of the world as the "King of Pop."
After a stop to snap your own photos and a quick trip down memory lane, continue across the Pont de l'Alma bridge and notice the Invalides on your left and the Eiffel Tower to your right.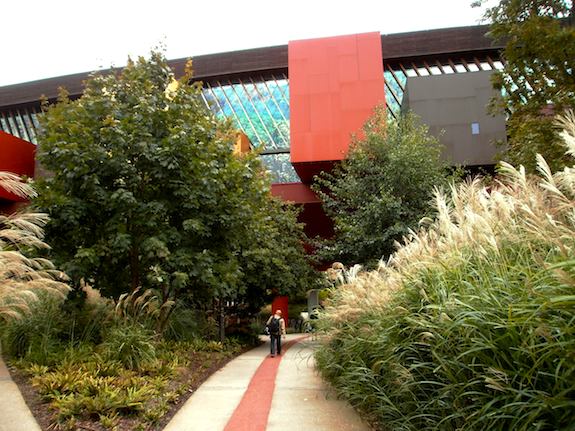 The Musée du quai Branly is located to the right of the bridge and has taken advantage of its position by installing PHOTOQUAI along the bank of the River Seine.
PRACTICAL INFORMATION:
37, quai Branly, Paris 7th
Hours: Open daily (except Mondays) 11am — 7pm (until 9pm Thursdays, Fridays and Saturdays)
Métro: Line 9, Alma-Marceau, Iéna; Line 6, Bir Hakeim
RER: Line C, Pont de l'Alma
Bus: 42, 63, 69, 72, 80, 82, 87, 92
Online route maps for Paris bus, Métro, RER and Transilien (SNCF) (French only)
Admission to museum: Begins at €8,50 (PHOTOQUAI outside is free and open to all)
Accessibility: Museum is wheelchair accessible from Rue de l'Université (southern side of museum)
Satellite displays:
Locations & entry info for all satellite exhibitions
Eiffel Tower Gallery continues through Dec. 4, 2011
http://www.photoquai.fr/fr/2011/expositions.html
PHOTO CREDITS
All photos by author ©Lindsey Marsh
Lindsey Marsh is the BonjourParis arts editor at large. Please click on her name to see her past stories published by BonjourParis.
Subscribe for free so you don't miss story & don't forget our searchable library of 6000+ stories about France travel & Paris events, dining, lodging, shopping, French lifestyle news & more.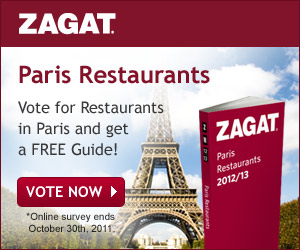 Get a free copy of Zagat Paris Restaurants 2012/13
Just click and write a few clever remarks about your favorite Paris restaurants …
Who knows?
You might be quoted in the next issue that you'll receive for free just for participating.
Shop our Amazon.com Boutique for the very latest available at Amazon.com…everything, from books to travelers essentials to music & DVDS, gift cards & imported French good. Merci, your support has allowed us to publish BonjourParis since 1995.
Search hint: start at the back pages for the most recent stock.
Short-cut to our 100 TOP SELLING ITEMS

(please wait for widget to load—updated daily)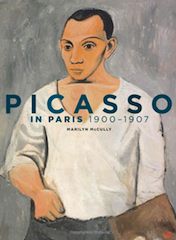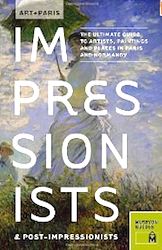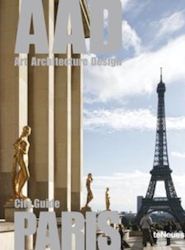 Picasso in Paris: 1900 – 1907 [September 2011 release]
Art + Paris Impressionists and Post-Impressionists: The Ultimate Guide to Artists, Paintings & Places in Paris & Normandy [July 2011; beautifully illustrated]
AAD Paris (Art Architecture Design) [April 2011; ultimate selection of Paris museums, galleries & architectural icons, stylish hotels, restaurants & shops. Indispensable and inspiring.]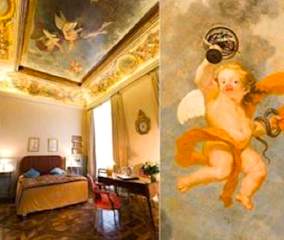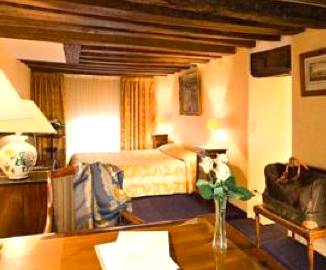 Left Bank 3-star historic hotel designed by Louis XIV's architect…charm galore:
Hôtel des Saints Pères is a 3-star charming hotel in the former 17th-century home of King Louis XIV's architect, Daniel Gittard. Located in the heart of Saint Germain des Prés, the hotel has just 39 comfortable rooms & suites w/nice details. Some have hand-painted accents, including room 100 w/the ceiling fresco. Rooms have free Wi-Fi, satellite TV, AC & mini bar. Daily breakfast & on-site lounge, dining room, garden. Charming & past Booking.com guests rate it 8.1 of 10.
*** Eligible for the Booking.com best price guarantee.

Be smart! Reserve your hotel at Booking.com…then keep shopping online & if you find a better rate for the same deal, contact Booking.com for your BEST PRICE MATCH GUARANTEE.
Bookmark this link & use it everytime you shop so your preferences are stored & deals are updated when you return: Booking.com.
Leave a reply
Your email address will not be published. Required fields are marked *