Three Tours: Paul Chassé's, de France and Tour d'Argent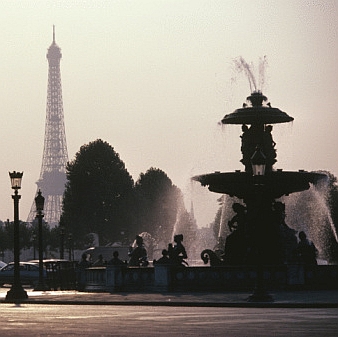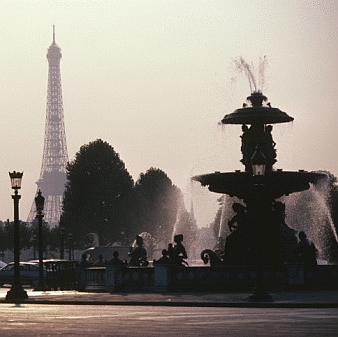 In 1953, in the summer between secondary school and community college, I came to France physically for the first time.  I say physically because I'd been before, but primarily through the miracle of cinema, Leslie Caron, Gene Kelly, Maurice Chevalier and all that; I'd been through my Mother's debutant-era Grand Tour of Europe's eyes; and I'd been through my pathetic two years of study of French.
I was on something which was then called The Experiment in International Living, which I had to fight to be admitted into, having failed to meet their high standards when I submitted the ordinary application.
For one glorious month I stayed with a unique family in Northern France.  Ostensibly, my French "Father" ran a chain of small Gristede's type food shops and "Mother" ran a sewing/schmatas business she started during "the" war but I grew to know them as a wine merchant and wine consultant for rural restaurants throughout the hexagon and a magnificent cook who never wasted a drop of stock or morsel of food.  Besides the food and wine lessons, my late afternoons were spent with my "father" listening to the Tour de France on his giant radio. I'd never heard of Louison Bobet and Charly Gaul before but by the end of my stay sure had.
For the next month, some 16 of us, French and American kids, led by a bubbly, short, sweet, single Franco-American teacher from northern New Hampshire named Paul Chassé (who died recently), biked from Orleans to the Pointe du Raz on the tip of Brittany.
During the first month I ate and drank food and wine that I'd never dreamed of before and for the second had picnics of baguettes, cheese, sausage, tomatoes, melons, etc., that far exceeded the hamburger-hot dog feeds my neighbors plied me with.
At the end of this time, we had a week or so in Paris, a city I didn't much like then; it seemed unfriendly, too big and not like Nord-Pas de Calais, the Loire Valley and Brittany.
Paul, our beloved leader, scrimped on provisions and lodging–we slept rough by the banks of the Loire or in haystacks where a minimal amount of mischief went on despite the raging hormones of that age.  So it was somewhat surprising to us all when he indicated that during the stay in Paris we'd have two dinners at two famous restaurants (using the money he'd squirreled away).
We must have each had a coat and tie or dress, as the case might be, but I truly remember little of our preparation or day until we were on an elevator headed upstairs to the 6th floor of the Tour d'Argent. I came with no expectations, but a recent history of fine home cooking and excellent locatore products.
Again, I remember little, except the elegant, carefully paced service, wonderful bread rolls and butter and ducks, each numbered with their little metal tags.  The combination of setting, service, soaring food and wine made it one of the highlights of my life to date and I thanked Paul in my mind almost every day of the rest of my life whenever food, France or fun crossed my mind.
We all know that Claude Terrail died in 2006 and anyone interested in food wondered what would happen to the iconographic palace.  Well, I went a while back (ironically the day the 2010 Tour de France ended except for the ceremonial trip up and down the Champs-Elysées) and it was really unchanged, which is both good and bad; good in that you can still get the quenelles, duck and fine products; bad in that it has been stuck in amber all these years.
On the other hand I'm grateful to Paul Chasse, the Terrail family and my pals then and now for helping steer me towards fine French food.
It's:
Le Tour d'Argent
15-17, quai de la Tournelle in the 5th (Metro: Cardinal LeMoine, Maubert-Mutualité)
T: 01.43.54.23.31
Closed Sundays and Mondays
Lunch menu 65 €, à la carte 200 €.
©by John Talbott 2010
Readers are constantly asking for authentic and out of the ordinary experiences when they come to Paris. Experience Paris – our newest travel partner – can arrange unique experiences here and throughout France. When you contact Larry, please say, "Karen sent you" and use the code BJ001.
Paris Shuttle will whisk you to and from the airport and other locations.
Leave a reply
Your email address will not be published. Required fields are marked *