September Olive Festival in Mouries by Saint-Remy, Provence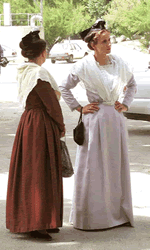 The village of Mouriès near Saint-Rémy de Provence is justly famous for its celebration in mid-September of the Olive Verte or Olive Cassée.  These are the crisp bright-green early olives, so named because their skin is slightly cracked to release any bitterness before they are immersed in fennel-flavored brine. Since time immemorial this early olive harvest has been celebrated with the usual religious and pagan rituals, but the festivities in Mouriès have gone well beyond their modest origins and today comprise an impressive gathering of dozens of folkloristic groups from Marseille, Avignon, Arles, Nîmes, Rodez, Toulon and as far away as Nice, all of them dressed in their local traditional costume.  There were a surprising number of young people among these groups and they were not your typical farm boys either. One young man with dreadlocks and another with tattoos peeking out from under his costume seemed to indicate that tradition holds its place among the different generations. After a Sunday-morning mass said in Provençal, and a blessing of the animals who never fail to leave their smelly heaps of testimony in front of the church steps, the gathered groups parade slowly through the little town, on foot or on horseback, on simple farmer's carts or in elaborate open coaches, walking or dancing to the music of the accompanying bands. The first open coach drawn by six black Frisian horses is the one carrying the newly-crowned Queen of Arles, accompanied by three notables.  This new queen – prima inter pares among a dozen or so former queens – is beautifuly dressed in the traditional Arlésienne costume of long silk dress, lace triangular shawl, small coiff on an upswept hairdo, and little lace parasol.  The long-sleeved dress has a small bustle and a short train and is very elegant. The Queen's maids of honor followed in another horse-drawn carriage, and four former queens in a third, while several other Arlésiennes rode side-saddle on a white horse from the Camargue.  Finally, a large coterie followed on foot, sometimes holding children by the hand who were also in traditional dress. Among the simpler folk was a group of olive pickers – men and women – in traditional working clothes and wooden shoes, pushing a cart with the three-legged ladder and woven baskets of their trade, and followed by a smaller cart carrying grandmother.  There was a shepherd with some sheep shorn for the occasion in a pretty pattern, and of course the ever-present "Nacioun Gardiano" (cowboys carrying long cattle prods) on their white Camargue horses, decorated for the day with olive branches. All texts on flags and banners were in Occitan, the language of Provence so similar to Catalan and still spoken widely in these villages.  There even is a television news program in Provençal with subtitles in French.  Frédéric Mistral, great defender of the Provençal language who received the Nobel prize for litterature in 1904, would be pleased.  So would Alphonse Daudet who wrote his "Lettres de Mon Moulin" from a mill in these parts. After two tours of the village the cortège dissolved around its reserved luncheon tables set up under the platanes of the school playground, while tourists and locals quickly invaded all available bar and restaurant space in town.  Sunday lunch is a serious business and this one was amply complemented by a dégustation of local products, i.e. olives cassées, fougasses (flat focaccia-type bread), honey-based cakes and, of course, wine à volonté.  A solid base for the afternoon activities which included a Course Camarguaise in the local arena. Unlike the corrida, where bulls are killed, this Course is a game of skill and speed that leaves both animal and man undamaged.  A fierce-looking bull from the Camargue faces a young man in tennis shoes who tries to grab one of several small items that have been placed on the bull's head, i.e. a rosette on the bull's forehead, two little white cloth balls on his ears, and a string tied around the base of each of his horns.  These five items are called "attributes" and it is the task of the raseteur, the young man who holds a small comb (a raset) in his hand, to grab one of these items as the bull charges him with his head down.  For each attribute the raseteur is awarded a sum of money put up by local sponsors, but he has to work fast because the bull stays in the ring for only 15 minutes. The raseteurs work in groups of ten or more, all dressed in long white pants, white T-shirts and tennis shoes.  Once the bull has had a minute to run around, snort, scrape the ground and otherwise acquaint himself with the arena, a signal is given and the raseteurs jump the barricade and run towards the bull who, disoriented, does not know which one to charge.  Some "older" raseteurs then try to attract the bull while a faster youngster runs across the bull's path and reaches between the horns to grab the rosette, after which he jumps the barricade in a flying leap.  It does happen that the bull flies after him across the barricade, but accidents are rare.  Meanwhile, a loudspeaker announces the prize money being contributed by the local butcher, bistrot, hardware store, etc. and signals the end of each 15-minute Course.  If the raseteurs did not manage to lift all the attributes off the bull's head, the bull may leave the arena with one or more strings still wrapped around his horns for which he gets applauded. It's a daring game of speed and agility, played out in a packed arena where some Arlésiennes and other costumed locals can be spotted among the spectators.  It's colorful and lively and fun.  No blood in the sand here. Anne-Marie Simons has worked as a translator, teacher,…
SUBSCRIBE
ALREADY SUBSCRIBED?
BECOME A BONJOUR PARIS MEMBER

Gain full access to our collection of over 5,000 articles and bring the City of Light into your life. Just 60 USD per year.

Find out why you should become a member here.

Sign in

Fill in your credentials below.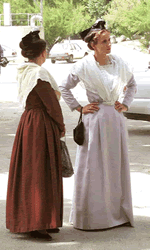 The village of Mouriès near Saint-Rémy de Provence is justly famous for its celebration in mid-September of the Olive Verte or Olive Cassée.  These are the crisp bright-green early olives, so named because their skin is slightly cracked to release any bitterness before they are immersed in fennel-flavored brine.
Since time immemorial this early olive harvest has been celebrated with the usual religious and pagan rituals, but the festivities in Mouriès have gone well beyond their modest origins and today comprise an impressive gathering of dozens of folkloristic groups from Marseille, Avignon, Arles, Nîmes, Rodez, Toulon and as far away as Nice, all of them dressed in their local traditional costume.  There were a surprising number of young people among these groups and they were not your typical farm boys either. One young man with dreadlocks and another with tattoos peeking out from under his costume seemed to indicate that tradition holds its place among the different generations.
After a Sunday-morning mass said in Provençal, and a blessing of the animals who never fail to leave their smelly heaps of testimony in front of the church steps, the gathered groups parade slowly through the little town, on foot or on horseback, on simple farmer's carts or in elaborate open coaches, walking or dancing to the music of the accompanying bands.
The first open coach drawn by six black Frisian horses is the one carrying the newly-crowned Queen of Arles, accompanied by three notables.  This new queen – prima inter pares among a dozen or so former queens – is beautifuly dressed in the traditional Arlésienne costume of long silk dress, lace triangular shawl, small coiff on an upswept hairdo, and little lace parasol.  The long-sleeved dress has a small bustle and a short train and is very elegant.
The Queen's maids of honor followed in another horse-drawn carriage, and four former queens in a third, while several other Arlésiennes rode side-saddle on a white horse from the Camargue.  Finally, a large coterie followed on foot, sometimes holding children by the hand who were also in traditional dress.
Among the simpler folk was a group of olive pickers – men and women – in traditional working clothes and wooden shoes, pushing a cart with the three-legged ladder and woven baskets of their trade, and followed by a smaller cart carrying grandmother.  There was a shepherd with some sheep shorn for the occasion in a pretty pattern, and of course the ever-present "Nacioun Gardiano" (cowboys carrying long cattle prods) on their white Camargue horses, decorated for the day with olive branches.
All texts on flags and banners were in Occitan, the language of Provence so similar to Catalan and still spoken widely in these villages.  There even is a television news program in Provençal with subtitles in French.  Frédéric Mistral, great defender of the Provençal language who received the Nobel prize for litterature in 1904, would be pleased.  So would Alphonse Daudet who wrote his "Lettres de Mon Moulin" from a mill in these parts.
After two tours of the village the cortège dissolved around its reserved luncheon tables set up under the platanes of the school playground, while tourists and locals quickly invaded all available bar and restaurant space in town.  Sunday lunch is a serious business and this one was amply complemented by a dégustation of local products, i.e. olives cassées, fougasses (flat focaccia-type bread), honey-based cakes and, of course, wine à volonté.  A solid base for the afternoon activities which included a Course Camarguaise in the local arena.
Unlike the corrida, where bulls are killed, this Course is a game of skill and speed that leaves both animal and man undamaged.  A fierce-looking bull from the Camargue faces a young man in tennis shoes who tries to grab one of several small items that have been placed on the bull's head, i.e. a rosette on the bull's forehead, two little white cloth balls on his ears, and a string tied around the base of each of his horns.  These five items are called "attributes" and it is the task of the raseteur, the young man who holds a small comb (a raset) in his hand, to grab one of these items as the bull charges him with his head down.  For each attribute the raseteur is awarded a sum of money put up by local sponsors, but he has to work fast because the bull stays in the ring for only 15 minutes.
The raseteurs work in groups of ten or more, all dressed in long white pants, white T-shirts and tennis shoes.  Once the bull has had a minute to run around, snort, scrape the ground and otherwise acquaint himself with the arena, a signal is given and the raseteurs jump the barricade and run towards the bull who, disoriented, does not know which one to charge.  Some "older" raseteurs then try to attract the bull while a faster youngster runs across the bull's path and reaches between the horns to grab the rosette, after which he jumps the barricade in a flying leap.  It does happen that the bull flies after him across the barricade, but accidents are rare.  Meanwhile, a loudspeaker announces the prize money being contributed by the local butcher, bistrot, hardware store, etc. and signals the end of each 15-minute Course.  If the raseteurs did not manage to lift all the attributes off the bull's head, the bull may leave the arena with one or more strings still wrapped around his horns for which he gets applauded.
It's a daring game of speed and agility, played out in a packed arena where some Arlésiennes and other costumed locals can be spotted among the spectators.  It's colorful and lively and fun.  No blood in the sand here.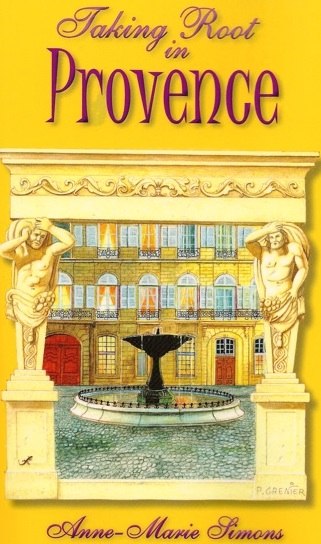 Anne-Marie Simons has worked as a translator, teacher, journalist, sportswriter (covering Formula One races) and director of corporate communications.  Now happily retired, she lives in the south of France.
TAKING ROOT IN PROVENCE by Anne-Marie Simons is available on Amazon.com.
Subscribe & be first to receive 50 original France travel & French lifestyle stories every month: free subscription. BonjourParis, your most complete online France travel resource since 1995. RSS feed available.
Check out our Amazon.com Boutique for the very latest stock in anything & everything for travelers & Francophiles. Books, fashion, electronics, accessories, home décor & more. New items added weekly. Same competitive prices & speedy delivery & your purchases support costs of keeping BonjourParis the most complete France travel resource.
Search hint: start at the back pages for the most recent stock.
Short-cut to our 100 TOP SELLING ITEMS

(please wait for widget to load)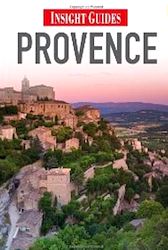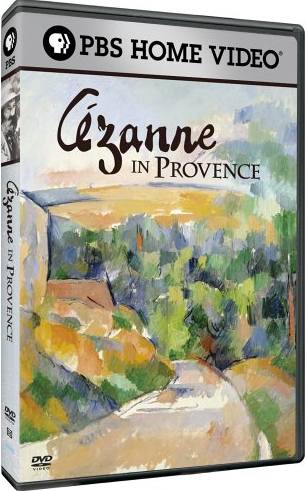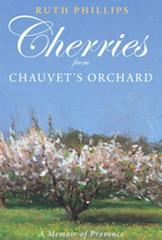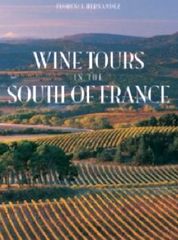 Insight Guides: Provence 2011 (Regional Guides) pub 6/2011
DVD:  "Cézanne in Provence" by PBS & very highly rated by our readers & those who bought this program
Cherries from Chauvet's Orchard: A Memoir of Provence [fiction; May 2011]
Wine Tours in the South of France (pub March 2010)
No matter the star-rating, our hotel choices score a minimum of 8.0 of 10 by recent past guests: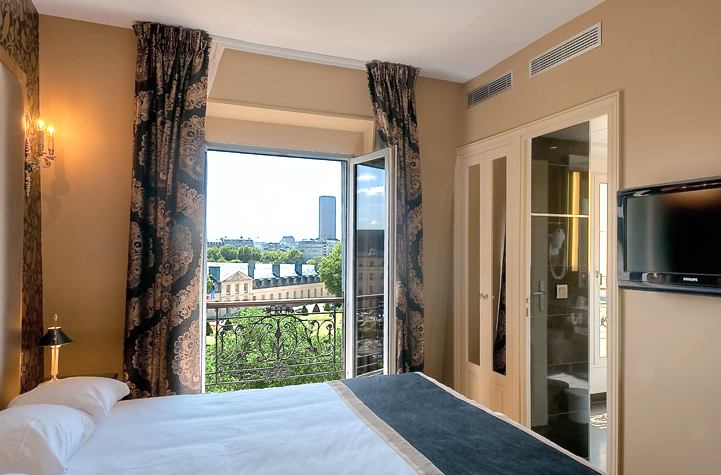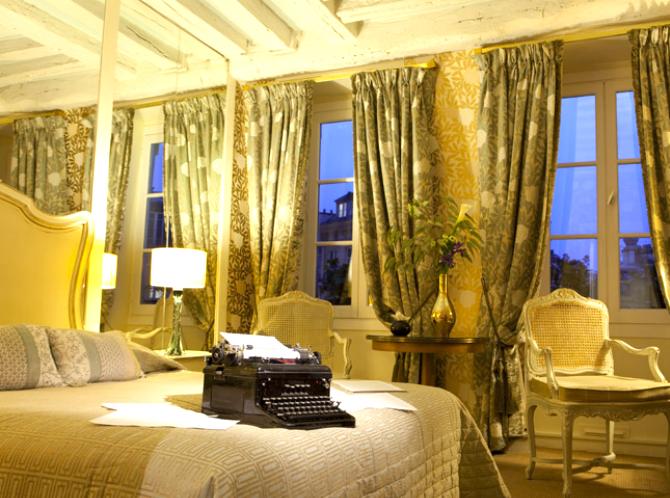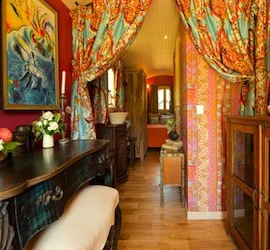 Photos left to right:
Hôtel de L'Empereur, 2-star, Paris 7th (Invalides/Eiffel Tower), rated 8.6 of 10 by past Booking.com guests
Hôtel Le Relais Saint-Germain, 4-star, Paris 6th (St-Germain-des-Prés), rated 9.1 of 10 by past Booking.com guests
La Bastide de Marie 4-star in Ménerbes, Luberon, Provence, rated 8.7 of 10 by past Booking.com guests

Be smart! Reserve your hotel at Booking.com…then keep shopping online & if you find a better rate for the same deal, contact Booking.com for your BEST PRICE MATCH GUARANTEE.
Bookmark this link & use it everytime you shop so your preferences are stored & deals are updated when you return: Booking.com.
More in event, festival, festivals in France, food, Food Wine, French food, Provence, Saint Remy, St Remy
---
---