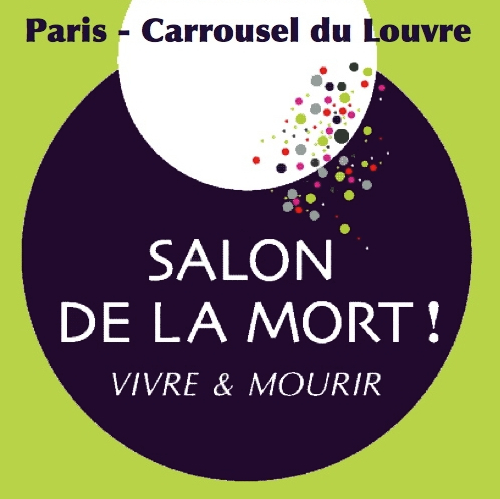 Paris: City of Trade Shows
Paris is famous for her salons (trade shows). Like every large city, Paris has trade shows focused on common interests such as marriage, family and divorce; investing and retirement; health and hobbies; food and agriculture; all modes of practical and recreational transportation and so on. As you'd expect, the French flock to highly specialized shows related to luxury art and antiques; the glories of French chocolate, ham and truffles; wine and even one just for wine magazines. What?! No Michael Jackson show? Oh, yes, there was one a few weeks back when Paris held, I kid you not, the King of Pop Meeting, for MJ fans seeking "real, serious reflexion about Michael Jackson."
But recently the Louvre Museum hosted a European first: "Salon de la Mort," a funerary show translated as "Salon of Death" in Louvre publicity materials but called the "Death Expo" by locals.
European first: Salon of Death fair

Madame Jessie Westenholz, creator of the salon, explained, "When considering how much effort is consecrated on planning our lives, it's natural to dedicate the same amount of attention to leaving it."
The Louvre "buried" the event in the underground halls of the Carrousel du Louvre, which didn't faze visitors in the least. Assembled was a collection of organizations, businesses, and galleries linked in some way to the last important day of your life.
Walking into the light, visitors came face to face with stands as varied as the population of a cemetery. All exhibitors had one thing common: all worked on, for or with the dead. Thanks to this potpourri of activities, the show had something for all comers (or "goers", as the case may be).

Exhibitors work on, for or with the dead
Comparison shopping for caskets or cremation was no problem.  The City of Paris has a website for those who carry a torch for cremation. The site's 360-degree-virtual visit allows viewers to plan and schedule their own cremation ceremonies at Père Lachaise Cemetery.
Artistic and designer biodegradable cremation urns were presented as options for keeping the cremains of the dearly departed in style. Another was made entirely of salt for burial at sea.
Not burning for cremation but still inclined towards an eco-interment? Perhaps a cardboard casket is what you need from a wide selection of ecological coffins and urns, both standard, personalized or adorned with poppy flowers or black butterflies.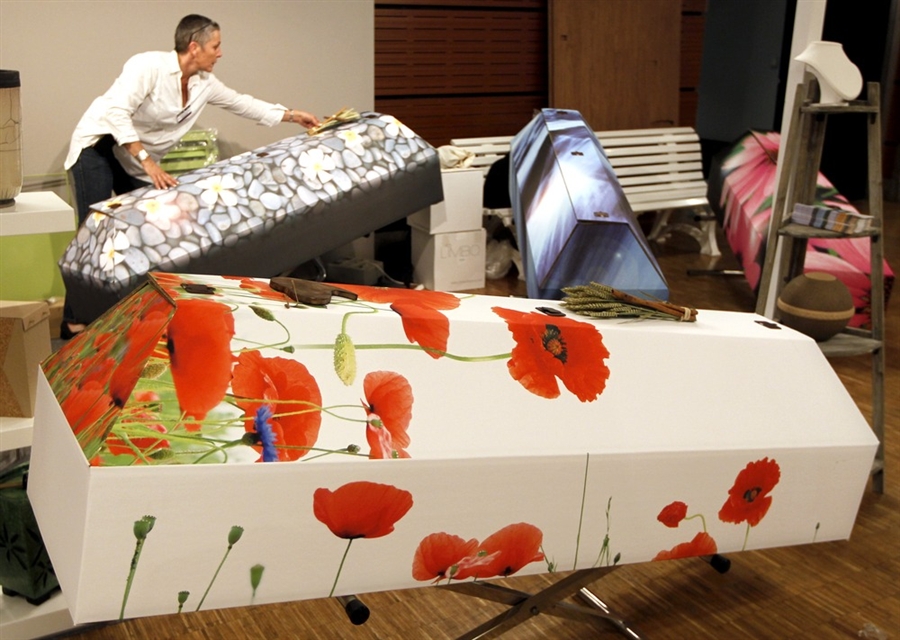 The Salon de la Mort also made it possible to plot some decorating ideas to make your plot all that more reposing. A mosaic art's exhibit showed tailor-made frescos and artwork beside ideas for retiling your bathroom. Another idea is an "eternal" solar-powered, animated frame placed next to the headstone.
Lasting legacy
If you'd prefer to leave a more traditional legacy for your family, a company called Hommages can communicate your last wishes concerning your funeral to your loved ones, organize a reception and even create a movie, slide show, novel or comic book (for people like me) as a lasting souvenir.
Those with digital "heirlooms" may upload and share them through a subscription to websites that specialize in post-mortem matters. Once your biological drive has crashed and your spiritual life rebooted, these websites will send emails, post videos, and display images of your choosing virtually to everyone in your entourage.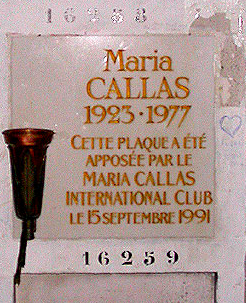 "Talk about death for better living," was the event's motto and they certainly achieved that goal. With all the attention being paid to diet, exercise and health issues in these modern times we might forget that, no matter how hard we fight it, there is only one eventual outcome to our existence. The longer we live, the less valuable each individual day becomes. Perhaps the success of the Death Expo is not measured in the number of attendees but in reminding us of the temporal nature of this plane. Attending next year's trade show is highly recommended . . . if you're still around.
Paul Prescott has contributed several articles to BonjourParis and he is the author of a website entitled Paris Inspired.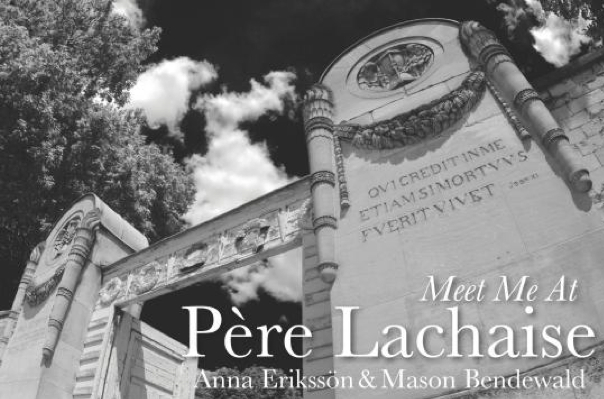 A book we think you'll enjoy . . .
Père Lachaise in Paris is the world's most visited cemetery. Mysterious, majestic, decrepit and beautiful, it's a living museum of architecture, sculpture and an enormous city of the dead. You can easily get lost among the thousands of impressive sculptures and distinct mausoleums that are filled with the remains of some of the greatest artists that ever lived: Chopin, Piaf, Morrison, Proust, Marceau & Wilde are just a few that are interred within Père Lachaise's historic walls. If you visit the Eiffel Tower, you feel the Romance of Paris; when you visit Père Lachaise, you touch the silent soul of Paris. More info about Meet Me At Père Lachaise.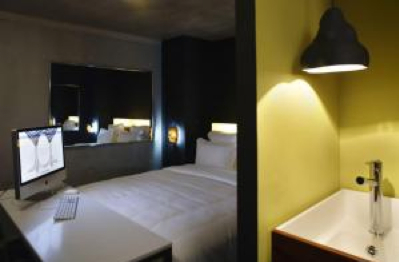 A hip Paris hotel you may not know . . .
The interiors of the stylish Mama Shelter hotel in the cosmopolitan 20th arrondissement were designed by Philippe Starck. All of the rooms at this modern hotel are equipped with iMacs and high-quality MyBed bedding. Mama Shelter is located in the bustling Saint Blaise district, opposite the trendy Flèche d'Or music venue and with plenty of fashionable boutiques nearby.
Restaurants, bar and outdoor terrace on-site. Booking.com is part of Priceline.com, the world's leading online hotel reservations agency. Booking.com offers competitive rates for any type of property, ranging from small independent hotels to five-star luxury. Click here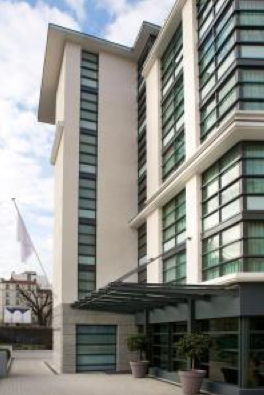 to read the Booking.com guarantee: if you find the same room for less, Booking.com guarantees to match the rate.