Many people ask how I spend my time and it's hard to answer concretely as I work from wherever there's a computer. I have a good enough idea, so I'm not really stumped, but no two days in Paris are the same. Even though I may have a careful agenda and a head full of plans, invariably I end up doing something that wasn't scheduled. A lot has to do with the weather. As much as I try I go to the Luxembourg Garden each day, if it's freezing cold or raining, I don't make it. As a warm weather person, I'll skip seeing "my" flowers, the children climbing on the play equipment in the fenced-in area, being a cheerleader for the take-no-prisoners tennis players (members of the Sénat have priority booking the courts: well, the senators own it) and forget about watching the men play chess. I spend a lot of my life behind the computer working on
Bonjour Paris
. It's my passion as well as an addiction having spent the past 15 years typing away and sharing my love of, and more than occasional frustration with, France. I'm desperately trying to stay away from daily pilgrimages to
Kayser
, the wonderful bakery that's less than a block away from my apartment. Even though it may only be one croissant, the calories gravitate to my thighs. My money is better spent at
Monceau Fleurs
, where clients can buy moderately priced flowers and, although ephemeral, give me pleasure. Rather than going to the gym, my exercise consists of walking and walking some more. When taking the Métro, there are invariably stairs involved and even though I know better, I jog from one platform to another when changing trains as if another won't come for an hour if I were to miss the one that's pulling into the station. It must be a type of adrenalin that's part of the chemical makeup of Parisians or people who move here. Rarely do you see someone strolling in the Métro as if they have nothing but time. When not rushed, buses are so much more pleasant, since you can actually see the city above ground and observe stores that once were favorites are no longer. A confession – I do take taxis occasionally even though it's unusual there's a legitimate reason unless I'm very dressed up, and that's pretty rare since Paris has become a substantially less formal city. Unless it's a 3* restaurant, men often don't wear ties. But a taxi ride allows passengers to see the city in a modicum of privacy and there's always the rationalization about how much money people save by not owning cars, not paying parking, insurance or maintenance; not to mention the cost of the car in the first place. Plus, from the vantage point of a taxi, it's easier to observe changes. Some favorite haunts have disappeared, with other businesses taking their places. Restaurants seem to come and go – or have been renovated to qualify as BCBG. As Paris has entered the world of globalization with a vengeance, there are more fast food restaurants where you can eat healthy, such as
EXKI
, Starbucks emporiums and stores selling "smoothies"—a French word. Franprix and Monoprix have opened boutique outlets where you can sit at a counter and order a pre-made breakfast, lunch or dinner. You can eat there or take your food home, to the office or to a park when the sun is shining. People who live in France usually have a favorite café. It's more than a place to drink coffee; it's a front row seat to observing others and living theater. Mine tend to change according to where's there's the most sun. And as much as visitors assume all Parisians eat out all of the time, those days aren't as frequent unless you're made of big bucks. When I first arrived in Paris 22 years ago, I was horrified by the few kitchens I was allowed to see because they looked like dungeons. The French are now into chic kitchen design and all you need to do is walk down Boulevard St. Germain near rue du Bac in the Seventh Arrondissment and have your choice of one uber-expensive kitchen company after another. More of my friends eat at home, and I eat out far less frequently now because it's expensive. My main shopping venue is Ed, located at the end of my block on rue Notre Dames des Champs. Initially, the store was kind of a dump where the neighborhood's residents would pretend they didn't see each other. The grocery store stocks its own Dia brand and many generics that cost less than comparable items at Paris's mainstream groceries. Since Ed opened in 1978, the quality has improved. People go there to buy essentials that are often as good as what you'll find elsewhere. I want soft toilet paper. I do not crave designer toilet paper at double the price. That doesn't imply I don't go to
the food hall at Bon Marche
if I want special goodies to serve to my guests. I've also become a devotee of
Picard
, a chain that sells the best frozen foods anywhere. You can order via the Internet and a delivery truck will arrive the next day. One of the joys of living in France is the availability of first-rate food and cheese is one of my greatest weaknesses. It's hard to say no to a Vacherin Mont d'Or at its runniest perfection. Whenever I have an appointment anywhere in Paris, I try to factor in extra time to walk around that neighborhood. Like all big cities, the City of Light is changing and unless you take the time to look, you may miss one of the highlights—or sometimes a change that's less than appealing. It constantly amazes me how frequently I see a detail on a façade of a building I've never previously noticed. And…
SUBSCRIBE
ALREADY SUBSCRIBED?
BECOME A BONJOUR PARIS MEMBER

Gain full access to our collection of over 5,000 articles and bring the City of Light into your life. Just 60 USD per year.

Find out why you should become a member here.

Sign in

Fill in your credentials below.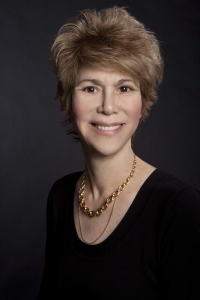 Many people ask how I spend my time and it's hard to answer concretely as I work from wherever there's a computer. I have a good enough idea, so I'm not really stumped, but no two days in Paris are the same. Even though I may have a careful agenda and a head full of plans, invariably I end up doing something that wasn't scheduled.
A lot has to do with the weather. As much as I try I go to the Luxembourg Garden each day, if it's freezing cold or raining, I don't make it. As a warm weather person, I'll skip seeing "my" flowers, the children climbing on the play equipment in the fenced-in area, being a cheerleader for the take-no-prisoners tennis players (members of the Sénat have priority booking the courts: well, the senators own it) and forget about watching the men play chess.
I spend a lot of my life behind the computer working on Bonjour Paris. It's my passion as well as an addiction having spent the past 15 years typing away and sharing my love of, and more than occasional frustration with, France.
I'm desperately trying to stay away from daily pilgrimages to Kayser, the wonderful bakery that's less than a block away from my apartment. Even though it may only be one croissant, the calories gravitate to my thighs. My money is better spent at Monceau Fleurs, where clients can buy moderately priced flowers and, although ephemeral, give me pleasure.
Rather than going to the gym, my exercise consists of walking and walking some more. When taking the Métro, there are invariably stairs involved and even though I know better, I jog from one platform to another when changing trains as if another won't come for an hour if I were to miss the one that's pulling into the station.
It must be a type of adrenalin that's part of the chemical makeup of Parisians or people who move here. Rarely do you see someone strolling in the Métro as if they have nothing but time. When not rushed, buses are so much more pleasant, since you can actually see the city above ground and observe stores that once were favorites are no longer.
A confession – I do take taxis occasionally even though it's unusual there's a legitimate reason unless I'm very dressed up, and that's pretty rare since Paris has become a substantially less formal city. Unless it's a 3* restaurant, men often don't wear ties. But a taxi ride allows passengers to see the city in a modicum of privacy and there's always the rationalization about how much money people save by not owning cars, not paying parking, insurance or maintenance; not to mention the cost of the car in the first place.
Plus, from the vantage point of a taxi, it's easier to observe changes. Some favorite haunts have disappeared, with other businesses taking their places. Restaurants seem to come and go – or have been renovated to qualify as BCBG.
As Paris has entered the world of globalization with a vengeance, there are more fast food restaurants where you can eat healthy, such as EXKI, Starbucks emporiums and stores selling "smoothies"—a French word. Franprix and Monoprix have opened boutique outlets where you can sit at a counter and order a pre-made breakfast, lunch or dinner. You can eat there or take your food home, to the office or to a park when the sun is shining.
People who live in France usually have a favorite café. It's more than a place to drink coffee; it's a front row seat to observing others and living theater. Mine tend to change according to where's there's the most sun.
And as much as visitors assume all Parisians eat out all of the time, those days aren't as frequent unless you're made of big bucks. When I first arrived in Paris 22 years ago, I was horrified by the few kitchens I was allowed to see because they looked like dungeons. The French are now into chic kitchen design and all you need to do is walk down Boulevard St. Germain near rue du Bac in the Seventh Arrondissment and have your choice of one uber-expensive kitchen company after another.
More of my friends eat at home, and I eat out far less frequently now because it's expensive. My main shopping venue is Ed, located at the end of my block on rue Notre Dames des Champs. Initially, the store was kind of a dump where the neighborhood's residents would pretend they didn't see each other.
The grocery store stocks its own Dia brand and many generics that cost less than comparable items at Paris's mainstream groceries. Since Ed opened in 1978, the quality has improved. People go there to buy essentials that are often as good as what you'll find elsewhere. I want soft toilet paper. I do not crave designer toilet paper at double the price.
That doesn't imply I don't go to the food hall at Bon Marche if I want special goodies to serve to my guests. I've also become a devotee of Picard, a chain that sells the best frozen foods anywhere. You can order via the Internet and a delivery truck will arrive the next day. One of the joys of living in France is the availability of first-rate food and cheese is one of my greatest weaknesses. It's hard to say no to a Vacherin Mont d'Or at its runniest perfection.
Whenever I have an appointment anywhere in Paris, I try to factor in extra time to walk around that neighborhood. Like all big cities, the City of Light is changing and unless you take the time to look, you may miss one of the highlights—or sometimes a change that's less than appealing. It constantly amazes me how frequently I see a detail on a façade of a building I've never previously noticed. And it's a building I've passed so many times I wouldn't be able to count.
At least once a week, I try to make a pilgrimage to a neighborhood with which I'm not familiar. Even though my first Paris home was at the Place des Vosges, the whole area from the Marais to the Bastille has changed. As soon as the weather improves, I am going to recharge my Vélib' subscription and start biking throughout the city. It's great not having to look for a parking space (never keep a bike for more than 30 minutes or there's an extra charge) and zip all over Paris to renew my view of my favorite city!
It's important to allow your eyes and heart to absorb the city's beauty and its differences.
Please post your comments or questions and let them flow. Register HERE to do so if you need a Bonjour Paris user name and password.
© Paris New Media, LLC
More in Bonjour Paris, luxembourg garden, Neighborhood, Paris, Paris cafes, Paris restaurants, Paris sightseeing, Shopping
---
---