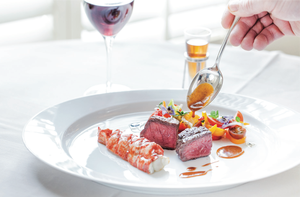 Surf n'Turf, classic American dish of lobster and beef, is featuring at Rech, Alain Ducasse's fish emporium (circa 1924) which snagged a well deserved star, and rave reviews, in Michelin 2014.
That's Malek Djabali outside, preparing his seafood as he has for the last 30 years. Stop and say hello before you go inside to check out a neat idea:
For his Surf'n'Turf, Adrien Trouilloud, Rech Executive chef, plays on textures and colors. Half Breton lobster, lobster jus, made from the heads & other bits and bobs, spices, deglazed with cognac paired with roast jus drizzled Noix d'Entrecôte. « It's important that each product keeps their respective flavours », says Rech General Manager Eric Mercier. « The side of peppers, cherry tomatoes, baby leeks, add a touch of fraîcheur and pep n'est ce pas ? » adds the delightful Mercier, Maître d'Hotel de l'année Pudlo 2013.
To finish, pastry chef, Nelson Mendoca's spin on Key Lime Pie translates in a glass coupe, fragrant fresh lemon and lime ice cream to which he adds shards of meringue, shortbread, lemon zest and lemon chips give a final astringent touch. Yum !
As for wines, sommelier Médérick Tremaud suggests a Franco-American duo, by the glass, carafe and bottle.  White Burgundy Pouilly-Fuissé from Domaine Thibert and a California Pinot Noir produced by Hahn Winery Vineyard, Monterey.
Until 26 July,
Surf'n'Turf is available at lunch & dinner
64€ per person + wine.
Rech,
62 Avenue des Ternes, 17th
M : Ternes
T : 01 45 72 29 47
Shut : Sun-Mon
Le Bristol : Terrace of the Week & Sonia Papet Chef-Concierge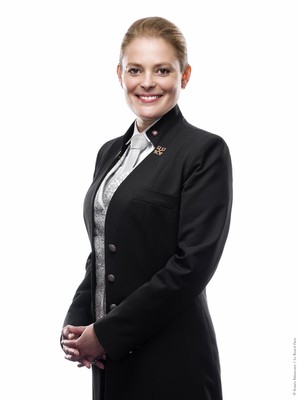 Before heading to the beautiful French Garden Terrace check in with Sonia Papet Le Bristol's new Head Concierge, the first woman to hold this post in a Parisian palace.
The charming Ms Papet who has 17 years experience in the luxury hotel industry, in France and abroad, began her career at The Pierre Hotel, New York.  There followed time at The Four Seasons Mexico City, before returning to Paris and Le George V not only at the Concierge Desk but also with Human Resources and Reservations. In 2011 Ms Papet joined Le Bristol, as Assistant Head Concierge and in June 2014 took over as Head Concierge, appointed by Le Bristol's CEO Didier Le Calvez, who says. "We are proud to have Sonia in this prestigious post".
Not only Head Concierge, leading a team of twelve, Ms Papet works with the FPE (Formative Professionelle d' Etablissment) Toulouse on a hotel student training programme.
So, Ms Papet will direct you down the marble steps, through the lobby, a right turn and you're in the magnificent Jardin Français. Open throughout the day, Eric Frechon, Executive Chef of Le Bristol's 3-star Michelin Epicure Restaurant, recommends this bucolic space for cocktails, classic club sandwiches, lobster clubs, superb salads, pastas, Black Angus Carpaccio, Cheeseburger etc.  Desserts by Head Pastry Chef, Laurent Jeannin. Floating Island: Mille Feuille: Ice creams and sorbets from the wagon. Wash down with a bottle or rosé Clos Réquier, Grand Cru de Provence, 2012. Sit back and enjoy the fragrant perfumes of the garden.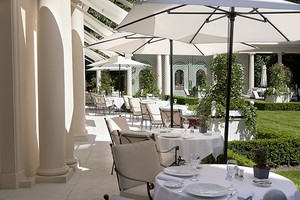 Can't bear to leave: Get A Room: The Terrace Suites on the 5th and 6th floors, have flower filled terraces, a few steps from the Rooftop Pool. Bliss !
Le Bristol,
112 Faubourg Saint-Honoré 8th
M : Miromesnil
T : 01 53 43 43 00
Hôtel Westminster, Anti-Terrace Attitude :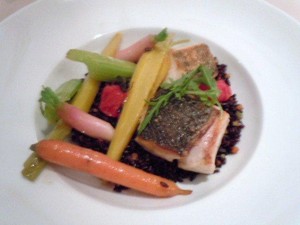 So Florence and Fred, really fussy Americans from Texas do not want a terrace, saying « We sometimes have a Kronenberg on rue de Rennes when we're in Paris, but we have enough of the great outdoors at home ».
A valeur sûre for F & F is Hôtel Westminster. The airy antique/art filled lobby's the perfect meeting place with comfy sofas, newspapers and wi-fi. They are delighted with the traditional French atmosphere.
For lunch they book Le Celadon where Michelin star chef Christophe Moisand creates a daily changing market driven menu. « Excellent, we like it so much we're returning this evening after the Opera to The Duke's Bar where we'll listen to the jazz trio and taste Monsieur Gerard's cocktails ».
13 rue de la Paix 2nd,
M : Opera
T : 01 42 61 57 46
Website
C'est chic le picnic !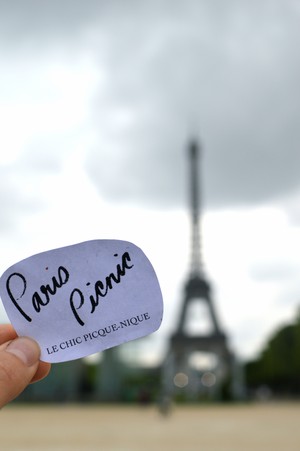 Two talented Americans in Paris, Katya Kroupnik and Patrick Johnson (ex- L'Inconnu and The Sunken Chip) think that the city is best enjoyed with a delicious picnic. Their concept is to supply everything from pretty blanket, glasses, cutlery, napkins, and bien sûr, delicious food. Choose from Le Classique : Le Chic : Le Bonbon. Average spend about 55€ and you get to keep the blanket ! Les picnic mavens will even arrange for a photographer to record the event, so you can play Kim and Kanye. « They've thought of everything », said happy picnikers Tamara and Tom. « And, if it rains they have a secret list of covered locations to head for », they add.
Bon pique-nique – bon appetit !
photo by Katya Kroupnik, Paris Picnic