Ponds and Fishes: Big and Little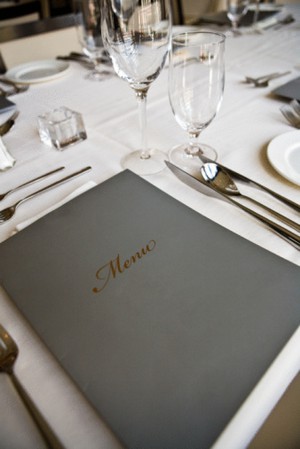 The departure of Catherine Guerraz of her eponymous Chez Catherine for points south, specifically the Hameau des Sources in Auron, turning over the piano to Franck Paget, made me think about what the critics call "the waltz of the chefs," or fish going from or to big or little ponds. I recall being warned by numerous elders of the shock I was going to encounter moving from a secondary school with a class of 31 to college with a class of 1050 students and it was indeed a whole other ball game to mix a few metaphors. Catherine Guerraz ran what was one of the niftiest bistrots in Paris at the time, located improbably for most but conveniently for me on the rue de Provence right near the Galeries Lafayette. It was small, intimate (meaning tables were jammed together) and full of warmth emanating from the chef herself, her husband, who was fiercely proud of his wines and always appeared just after the service had started and one really nice black waiter. I loved the place, I loved the food, I loved the service and I loved the clientele, many of whom were "regulars." When she moved to the fancy-schmancy Rue de Berryer in the 8th, right near the Rothschild mansion, I didn't begrudge her the new haute gamme décor, the huge number of covers, the raised prices, the unknown waitstaff and new kitchen brigade or the suits that now comprised her clientele but I grieved about the loss of intimacy and the feeling of the old place. Likewise, when Claude Colliot moved from the nifty little Bamboche in the 7th where there were always mystery wines and dishes to the hideous Hotel Meridien Etoile to run the barn-likel'Orenoc it was a sea change for me – I didn't like it. And I wondered did he? With the pressure of dozens of diners rather than a few handfuls, with a huge brigade of chefs and with what must have been the weight of the whole bloated Meridien management pressing on his shoulders. I had many wonderful meals as well at Eric Frechon's way out of the way Restaurant aka Restaurant d'Eric Frechon aka Eric Frechon in the 19th before he moved to central Paris and theBristol and the big time too. The meals were more complicated, expensive and had more dishes and at times I was too stuffed and couldn't think of eating again for a long time. Again, I wondered and still wonder, did/does he enjoy the huge new responsibility, administration and supervision? Now Catherine and Colliot have moved on to smaller places in less dazzling locales, but other bif fish have downscaled as well. I think of Christian Constant moving from the massiveAmbassadeurs to the band-box Violin d'Ingres although he soon made up for the fewer tables and covers by restaurantising the Rue St Dominique with the Fables de la Fontaine, Café Constant + Les Cocottes de…. Or Ghislaine Arabian and Jean-Paul Arabian both splitting up and going respectively to Les Sorcieres + le Cameleon, both much smaller than Ledoyen. And Dominique Bouchet and Cyril Lalanne; both of whom I chatted up shortly after they opened db + Cerisaie respectively, who freely admitted loving being responsible for fewer covers, tables, meals and staff than previously. Daniel Rose is already committed to opening a bigger Spring in the 1st, as soon as he can, which will be augmented by a light food/wine bar downstairs and a huge cave even deeper down and it's been rumored for years that another of my favorite chefs – Jean Chauvel – of Les Magnolias would move downtown fro Les Perreux-sur-Marne in the 94th and I wish them both well. But I wonder, like my teachers and friends did decades ago, if a big fish moving to a big pond will find it just as comfy? Different certainly, but I sincerely hope the moves don't alter the ambiance downwards. This whole musing started while thinking about: Chez Catherine 3, rue Berryer, 6th (Metro: St Philippe du Roule) T: 01.40.76.01.40 Closed weekends Lunch menu at 37 €, a la carte 49-78 €   ©2009 John A. Talbott Join some 
classic walks through Paris
and to reserve a hotel, please access:  
Booking.com
Please post your comments or questions and let them flow. Register 
HERE
to do so if you need a Bonjour Paris user name and password.
SUBSCRIBE
ALREADY SUBSCRIBED?
BECOME A BONJOUR PARIS MEMBER

Gain full access to our collection of over 5,000 articles and bring the City of Light into your life. Just 60 USD per year.

Find out why you should become a member here.

Sign in

Fill in your credentials below.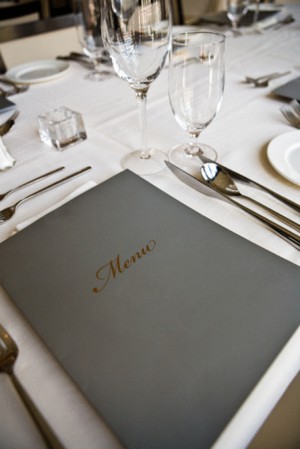 The departure of Catherine Guerraz of her eponymous Chez Catherine for points south, specifically the Hameau des Sources in Auron, turning over the piano to Franck Paget, made me think about what the critics call "the waltz of the chefs," or fish going from or to big or little ponds. I recall being warned by numerous elders of the shock I was going to encounter moving from a secondary school with a class of 31 to college with a class of 1050 students and it was indeed a whole other ball game to mix a few metaphors.
Catherine Guerraz ran what was one of the niftiest bistrots in Paris at the time, located improbably for most but conveniently for me on the rue de Provence right near the Galeries Lafayette. It was small, intimate (meaning tables were jammed together) and full of warmth emanating from the chef herself, her husband, who was fiercely proud of his wines and always appeared just after the service had started and one really nice black waiter. I loved the place, I loved the food, I loved the service and I loved the clientele, many of whom were "regulars."
When she moved to the fancy-schmancy Rue de Berryer in the 8th, right near the Rothschild mansion, I didn't begrudge her the new haute gamme décor, the huge number of covers, the raised prices, the unknown waitstaff and new kitchen brigade or the suits that now comprised her clientele but I grieved about the loss of intimacy and the feeling of the old place.
Likewise, when Claude Colliot moved from the nifty little Bamboche in the 7th where there were always mystery wines and dishes to the hideous Hotel Meridien Etoile to run the barn-likel'Orenoc it was a sea change for me – I didn't like it. And I wondered did he? With the pressure of dozens of diners rather than a few handfuls, with a huge brigade of chefs and with what must have been the weight of the whole bloated Meridien management pressing on his shoulders.
I had many wonderful meals as well at Eric Frechon's way out of the way Restaurant aka Restaurant d'Eric Frechon aka Eric Frechon in the 19th before he moved to central Paris and theBristol and the big time too. The meals were more complicated, expensive and had more dishes and at times I was too stuffed and couldn't think of eating again for a long time. Again, I wondered and still wonder, did/does he enjoy the huge new responsibility, administration and supervision?
Now Catherine and Colliot have moved on to smaller places in less dazzling locales, but other bif fish have downscaled as well. I think of Christian Constant moving from the massiveAmbassadeurs to the band-box Violin d'Ingres although he soon made up for the fewer tables and covers by restaurantising the Rue St Dominique with the Fables de la Fontaine, Café Constant + Les Cocottes de….
Or Ghislaine Arabian and Jean-Paul Arabian both splitting up and going respectively to Les Sorcieres + le Cameleon, both much smaller than Ledoyen. And Dominique Bouchet and Cyril Lalanne; both of whom I chatted up shortly after they opened db + Cerisaie respectively, who freely admitted loving being responsible for fewer covers, tables, meals and staff than previously.
Daniel Rose is already committed to opening a bigger Spring in the 1st, as soon as he can, which will be augmented by a light food/wine bar downstairs and a huge cave even deeper down and it's been rumored for years that another of my favorite chefs – Jean Chauvel – of Les Magnolias would move downtown fro Les Perreux-sur-Marne in the 94th and I wish them both well.
But I wonder, like my teachers and friends did decades ago, if a big fish moving to a big pond will find it just as comfy? Different certainly, but I sincerely hope the moves don't alter the ambiance downwards.
This whole musing started while thinking about:
Chez Catherine
3, rue Berryer, 6th (Metro: St Philippe du Roule)
T: 01.40.76.01.40
Closed weekends
Lunch menu at 37 €, a la carte 49-78 €
©2009 John A. Talbott
Join some classic walks through Paris and to reserve a hotel, please access:  Booking.com
Please post your comments or questions and let them flow. Register HERE to do so if you need a Bonjour Paris user name and password.
More in Bonjour Paris, Food Wine, France, French etiquette, French recipes, French wine, John Talbott Paris, Neighborhood, Paris, Paris restaurants, Shopping
---
---